Is Good Trouble season 5 happening?
Now that Good Trouble is back on our screens, we can't help but wonder—will a season 5 be happening?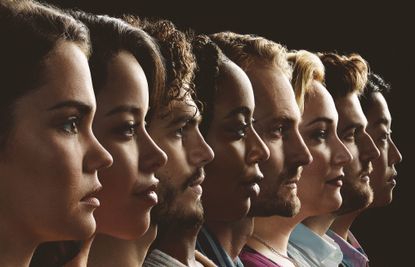 (Image credit: Freeform)
Contributions from
Will we be getting Good Trouble season 5? Now that Good Trouble season 4 has returned to our screens after a hiatus, we're desperate to know whether it is the last or if we'll be continuing on our journey with Mariana and co at The Coterie for a fifth installment.
Good Trouble season 5: is it happening?
At the moment, it is too soon to say whether we will be getting another season of Good Trouble once season four wraps. The show, which is a spin-off of ABC drama The Fosters and followed sisters Callie and Mariana Foster in their lives as young professionals in LA (until Callie left), has returned to Freeform and Hulu—where US fans can watch Good Trouble—after the season three finale aired in fall 2021.
The creators of the show have yet to confirm a renewal, nor have they announced that season 4 will be the final season of Good Trouble. That means it could go either way, though we're choosing the optimistic route and holding out for a season 5 announcement.
Judging by the past, it is likely that the fate of the show will be announced halfway through season 4 or perhaps even after the season finale. Either way, we're hoping this isn't the last chapter, especially as there is so much to unpack (Davia and Dennis, Mariana and Evan... will Callie come back? Will we find out what happened with Callie and Jamie in DC?). They couldn't possibly cover it all in one season!
The show first premiered back in 2019, which is when we fell in love with the entire crew at The Coterie and pretty much considered packing our own bags and heading to LA for life in a community living space. Since then, a lot has changed for our lead girls Callie and Mariana—they've navigated challenges in their careers, made new friends, found love, lost it and found it again (more than once). So, here's to hoping Good Trouble season 5 is en route!
Sagal is a journalist, specialising in lifestyle, pop culture, fashion and beauty. She has written for a number of publications including Vogue, Glamour, Stylist, Evening Standard, Bustle, You Magazine, Dazed and Wonderland to name a few.
With contributions from