Hair removal options for dark skin—which methods are safe?
Experts explain the safest hair removal options for dark skin to cater to its unique needs and minimize risk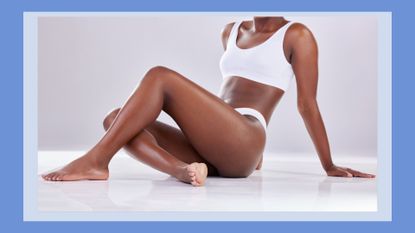 (Image credit: Getty Images)
If you have dark skin, you're probably aware that there are some longer-lasting hair removal methods that aren't suitable for your skin tone—but that doesn't mean there are no options. In fact, there are plenty of hair removal options for dark skin out there.
Whether you prefer waxing, shaving, or wonder about at-home laser hair removal, you first need to be aware of the potential risks for different skin types and tones. Then, you can seek out the perfect hair removal method that'll work with your skin lifestyle, and budget.
Why does skin tone matter for hair removal?
Skin is skin, right? Well, not exactly—at least not when it comes to hair removal. Skin tone can cause significant differences in how yours reacts to certain treatments.
Firstly, darker skin is generally more prone to two conditions: hyperpigmentation and hypopigmentation. Hyperpigmentation occurs when a skin injury or irritation leaves behind dark spots on the skin, while hypopigmentation results in lighter spots.
Some hair removal methods can also be harsh on the skin. Shaving can produce cuts and irritation and waxing can sometimes result in burns—and this can also lead to issues including both hyper– and hypopigmentation.
Dark skin can also be more prone to dryness and irritation as a result of hair removal, too. "Darker skin can get dry and ashy or gray when it lacks moisture," says Malynda Vigliotti, owner of Boom Boom Brow Bar. "For example, when you remove hair with wax, it tends to leave a clear line."
There are solutions for these issues, however; Vigliotti recommends that those with darker complexions "coat the skin before waxing with a thin layer of Vaseline or Aquaphor. Afterwards, moisturize like crazy." Using one of the best vitamin C serums in your skincare routine can also be a helpful step in reducing pigmentation.
What are the best hair removal options for dark skin?
Dark skin should be compatible with most traditional hair removal methods. However, it's important to keep the risks associated with dark skin in mind when choosing the right option for you. "When skin gets inflamed, as it does with hair removal, there is always a possibility of hyperpigmentation," says Purvisha Patel, a dermatologist at Advanced Dermatology and Skin Cancer Associates and founder of Visha Skincare.
That being said, Dr. Patel tells us that most of the common hair removal methods are safe for dark skin, including the following.
Waxing
Sugaring
Electrolysis
Laser hair removal
Dark-skinned people who use these hair removal methods should still proceed with caution. "Any hair removal method mentioned could result in inflammation," Dr. Patel confirms.
She also notes that the risk of hyperpigmentation increases if the inflamed areas are then exposed to the sun—which is something to be aware of.
Is laser hair removal safe for dark skin?
You might have heard that laser hair removal is the most risky method for dark skin. While that may have been true once, Hasna Khabarate, an esthetician at Park Slope Laser, says that's no longer the case.
"A few decades ago, laser hair removal would have been rather risky for darker skin tones. Risks of discoloration and scarring were pretty high." As such, it was considered unsafe for skin types prone to hyperpigmentation. "Thankfully, advancements have been made, and now we have the safest laser machines for everyone," she says.
An additional problem with older laser technology was that they couldn't penetrate the follicle. In other words, Khabarate explains, lasers could not distinguish between the pigment in hair and melanin in the skin. However, "advanced laser technology can [now] target black hair on patients with darker skin safely and effectively," she says. "The YAG laser, for example, emits a longer pulse (beam of light) that can penetrate deeper into the skin, minimizing any skin damage surrounding the hair."
Other experts that My Imperfect Life spoke to agreed that laser hair removal is actually one of the best options for dark skin, for several reasons.
It's semi-permanent, so you won't have to consistently put your skin through trauma.
It touches very little skin because it specifically targets the hair follicles.
Newer laser hair technology significantly lowers the risk of hyperpigmentation for dark skin tones.
But obviously, laser hair removal isn't for everyone. It's typically pricey and some find the procedure uncomfortable.
If that's the case for you, try one of the alternative methods suggested above, such as waxing, sugaring or electrolysis. Just watch out for hyperpigmentation and seek help from your dermatologist if it starts to arise.
What should you watch out for when removing hair on dark skin?
Each type of hair removal mentioned above carries an element of risk. "With waxing and sugaring, if not done in the hands of a professional, there could be damage and skin removed with the wax or sugar," Dr. Patel warns. Whereas with laser hair removal and electrolysis, "there can be an increase in pigmentation at each hair follicle treated," she adds.
But this shouldn't prevent you from exploring different hair removal options for dark skin. As long as you see a professional for your hair removal treatments, or you are extremely careful with home remedies like hair removal creams, you can avoid issues like hyperpigmentation—just follow expert advice, and keep a close eye on your skin after hair removal procedures.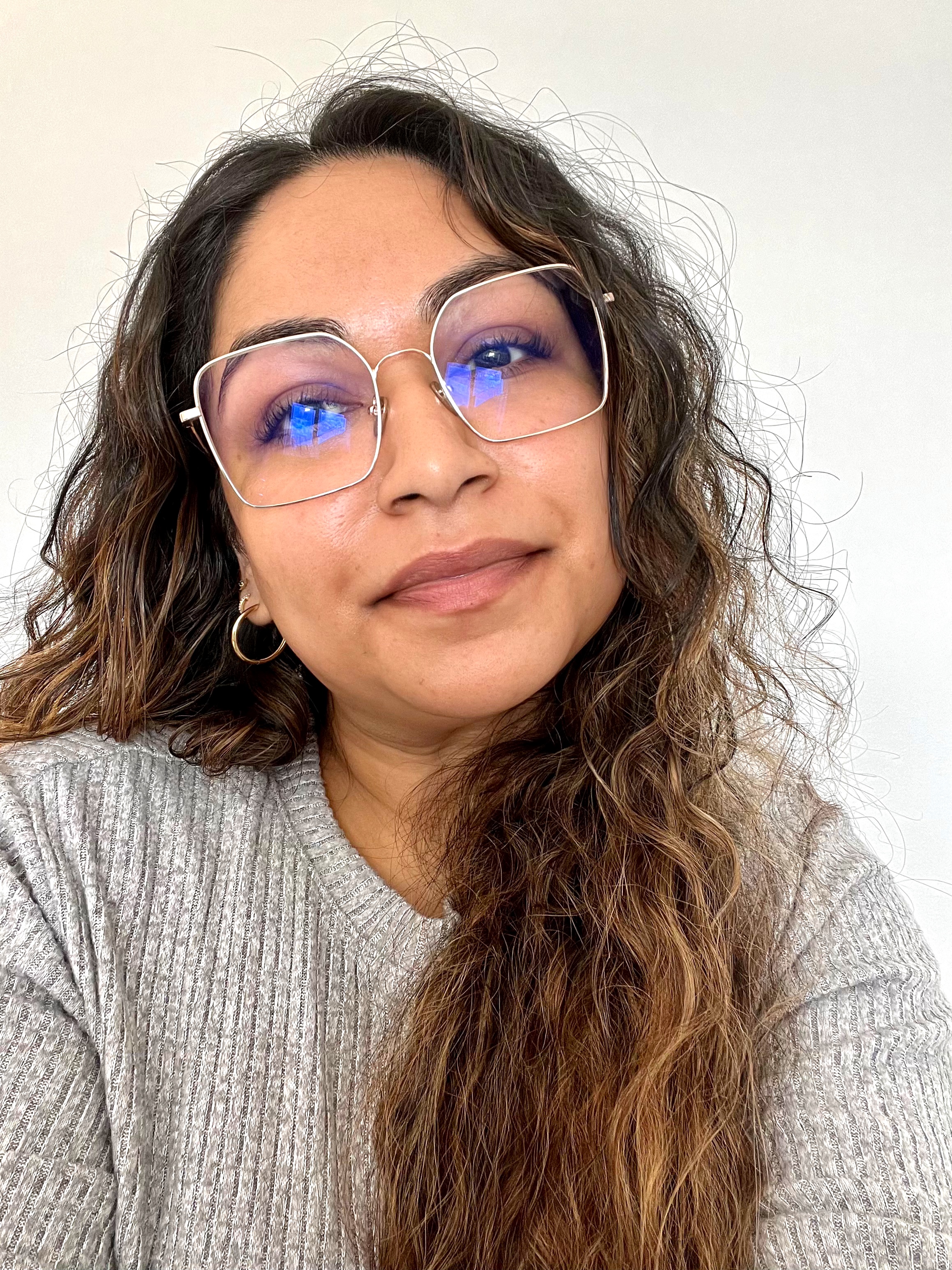 Deputy Editor at My Imperfect Life
Aleesha is Deputy Editor and Beauty & Fashion Editor for My Imperfect Life, where she heads up the beauty, fashion and eCommerce pages. Previously she was Shopping Writer at woman&home and gained an AOP awards nomination after working on their news team. She earned an MA in Magazine Journalism from City, University of London in 2017 and has since worked with a number of brands including, Women's Health, Stylist and Goodto. When she's not testing all the new beauty & lifestyle products on the market, Aleesha spends her time soaking up the newest bestsellers and Netflix releases, watching everything Marvel, learning about different wines, attempting new languages and traveling as much as she can.