Is sunscreen bad for you? Skincare experts weigh in on that and other burning questions
Is sunscreen bad for you? Plus, the reef-safe sunscreen ingredients to know about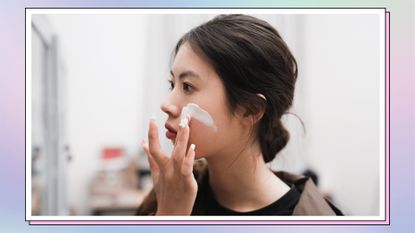 (Image credit: Getty Images)
Sunscreen is a skincare staple, and come rain or shine you should be applying it every morning to protect your skin from the sun's harmful rays and prevent premature aging (think fine lines, sun spots, pigmentation, and skin laxity). But some recent research has people questioning, is sunscreen bad for you?
To help you separate the fact from the fiction, discover which of the best face sunscreens are safe, which sunscreen ingredients to avoid, and finally find out if sunscreen is bad for you, we asked some leading experts for their insights. Here, they share everything from where to apply SPF to how often you really need to re-apply it during the day—plus, their top tips for topping up SPF over makeup.
Meet the experts in sunscreen safety
Dr Ana Mansouri, is a multi-award-winning aesthetic doctor and brand expert at beauty editor-favorite SkinCeuticals. With her wealth of knowledge and experience, she sheds light on the importance of sunscreen and how to apply it effectively.
Dr Preema Vig is a former General Practitioner and an Advanced Aesthetic Doctor now specializing in Non-Surgical Facial Rejuvenation at her London Clinic. With 25 years of experience as a medical doctor and 19 working within aesthetics, Dr Vig shares an insight into the importance of sunscreen for protecting skin against sun damage and signs of aging.
Dr Paul Banwell is a skin cancer expert and owner of the Banwell Clinic. He was previously head and founder of The Melanoma and Skin Cancer Unit (MASCU) in East Grinstead, one of the largest skin cancer units in the UK. Here he talks us through the ingredients to look for when shopping for sunscreen—and, more importantly, the ingredients to avoid. Plus, what the number of sun protection factors (SPF) really means.
Is sunscreen bad for you? And other sunscreen safety questions, answered
Is sunscreen necessary?
In short, absolutely! If you're trying to streamline your morning skincare routine, don't ditch your sunscreen. "It's absolutely necessary to have SPF in your routine," Dr Vig tells us. Sunscreen helps to protect the skin against harmful UVA rays from sun spots and pigmentation, fine lines, wrinkles, and skin laxity and protects us from UVB rays which cause the skin to burn.
Research by cult beauty brand CeraVe, found that only 18% of people globally are applying sunscreen daily despite 88% of people knowing that sun exposure can lead to skin damage and cause premature aging. "Up to 90% of the aging process of the skin comes down to UV damage," Dr Mansouri, tells us. Even on grey, cloudy days, you should be applying sunscreen.
Where should you apply sunscreen?
Any part of your body that's exposed to the sun should be getting some attention when you're applying sunscreen. "I advise my patients to apply sunscreen daily to the full face, including the ears, neck, décolleté and back of the hands," Dr Mansouri tells us.
"These are the areas that are most commonly exposed to UV light on a daily basis and therefore suffer the most UV damage."
When should you apply sunscreen?
While many of us will diligently apply sunscreen in the morning, we often forget to top up throughout the day. In an ideal world, you should be reapplying your sunscreen often to prevent the skin from burning.
Have you always wondered what the difference is between SPF 15 and SPF 50? Us too. And it turns out, the level of sun factor protection (SPF) you are using plays a role in how often you need to reapply your sunscreen.
As Dr Banwell explains: "An SPF 15 offers protection from 93% of UVB rays, whereas SPF 50 offers 98% protection. If you're wearing SPF 50, you can expect it to take 50 times longer to burn than if you were not wearing any sunscreen at all." So, it goes that if you're wearing a lower sunscreen factor such as SPF 15, you'll need to reapply more often than if you were wearing SPF 50.
A good rule of thumb is to reapply your sunscreen at least every two hours, more often if you're swimming or working out and sweating a lot.
What about reapplying SPF over makeup?
Don't want to mess up your picture-perfect makeup? Let us introduce you to SPF facial mists—your new handbag hero that will make topping up your sun protection easier than ever. Plus, when enriched with other hydrating and nourishing ingredients, such as hyaluronic acid, it also acts as a refreshing mid-afternoon pick-me-up. Just make sure to apply it liberally over your face and neck, and any areas that are exposed to the sun—and avoid inhaling the product when doing so.
Dr Banwell also suggests spritzing your SPF facial mist more than every two hours so make sure to keep your favourite spray nearby. "A mist is a good option for keeping makeup in place, but it requires more frequent application, as it's likely you won't be able to apply the recommended amount of 2.5ml for a full face as well as the neck with a mist." Noted!
Is sunscreen bad for you?
Not wearing sunscreen daily will put you at risk of burning and could result in premature aging. However, there are a few factors you need to be aware of when considering if a sunscreen is bad for you. And, it all lies in the sunscreen's ingredients.
Some commonly used sunscreen ingredients are actually not FDA approved—in other words, not deemed safe and effective by the FDA. This is either because they have been shown to cause skin irritation, or research suggests they enter the bloodstream even after just one use—and while the latter in itself does not indicate an ingredient is definitely unsafe, Dr. Janet Woodcock of the FDA department that conducted the studies told CNN it "calls for further industry testing" on the potential effects of long-term use.
Which sunscreens are safe?
Dr Paul Banwell advises opting for organic mineral sunscreens over chemical sunscreens for safer, more effective sun protection, and to look for sunscreens with ingredients like zinc oxide and titanium dioxide which are coral reef-friendly and are FDA-approved.
"Either way, whether mineral or chemical, make sure that you look for a broad spectrum sunscreen so you are protected from both UVA and UVB rays," Dr Banwell adds. "Newer sunscreens have infrared (IR) protection too, and should be considered." Although the jury is still out among researchers as to whether we need to incorporate IR protection into sunscreens.
Which sunscreen ingredients to avoid
Research into sunscreen safety is still ongoing, so it's hard to determine which ingredients we really need to avoid.
For sensitive skin types, Dr. Mansouri suggests avoiding chemical sunscreens which contain ingredients like oxybenzone, octinoxate and avobenzone which can irritate the skin. "Mineral SPF products are gentler on sensitive skin, mainly as they are less likely to cause irritation and reactions," she explains. "Choosing a moisturizing product with soothing ingredients and a formulation that is specifically targeted towards sensitivity, such as niacinamide or glycerin for instance, is also recommended for sensitive skin."
Dr Banwell also prefers mineral sunscreens to chemicals, due to the ongoing research in this area that highlights there are some ingredients that enter the bloodstream (although how much this impacts our health is still unknown). Nevertheless, he says: "Avoid oxybenzone, it's an ingredient that's easily absorbed by the skin and enters the bloodstream. It can disrupt your hormones as well as causing terrible harm to the environment.
"Also avoid octinoxate, which is harmful to coral reefs and can cause skin allergies, as well as avobenzone, which can cause high levels of irritation," he recommends.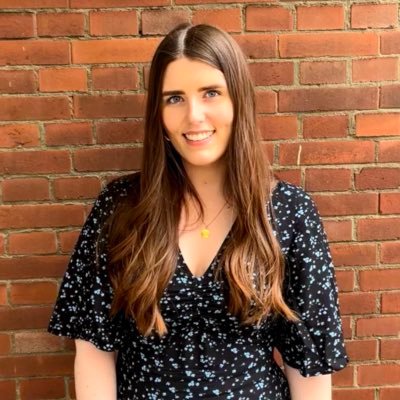 Ciara is a health and wellbeing expert and meditation practitioner. She is the former deputy editor of Red magazine and former digital health editor at womanandhome.com—and has covered all things health and wellbeing from skincare and fitness to sleep and relationships. She's always on the lookout for new health trends, innovative fitness gadgets and must-read wellness books.