When does Casa Amor 2022 end and when is the recoupling?
Casa Amor has left no couples unscathed...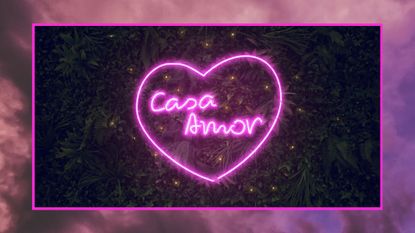 (Image credit: ITV Picture Desk)
So far Casa Amor is doing exactly as it promised, from tempting major betrayals, tears to flow and overall causing absolute carnage. So far none of our Love Island 2022 couples have escaped unscathed, with the likes of Andrew, Dami and Davide all having their heads turned—and from the looks of First Look, more are set to swivel. So when does Casa Amor 2022 end and when will we see the dramatic recoupling?
In the past, the Casa recoupling has delivered some of the most memorable Love Island moments of all time, from fairytale reunions to utter meltdowns—but this year looks set to take the award for the most savage, as not even our longest-standing couples look set to survive the 'ultimate test.'
So far only Luca and Gemma look like they're going to stay loyal, but even that won't save them from some serious conversations about their Casa sleeping arrangements...and don't even get us started on Davide and Ekin-Su—we're heartbroken.
So how many days are left of this romantic torment? Here's when Casa Amor 2022 is set to end...
What is Casa Amor?
For those who are Love Island first-timers or simply need a refresher, Casa Amor is another villa on the show which opens up to either the girls or the boys, while the other group remains in the main villa.
For season eight, the girls were summoned to Casa Amor where they were joined by five new boys—while five new girls joined the original boys in the main villa.
After a few days, there will then be a recoupling, where the Casa Amor islanders will return, either single or in a new couple. As you can imagine this has sparked some of the most wild and iconic moments on the show. Like when Amber returned in season five to a recoupled Michael—and when Liam returned single in 2021, only for his Casa-love interest Lillie to spill the beans on his behavior at the firepit—in front of his OG girl, Millie.
When does Casa Amor 2022 end?
Based on previous seasons, Casa Amor lasts for three to four days though it always feels much longer as we await the dramatic recoupling.
If our calculations are correct, the Casa islanders should be returning to the main villa on the 6th or 7th of July, with the major couple twists being left on a cliffhanger for Friday's climactic episode before the break on Saturday.
Before that though, we still have the arrival of the postcard to stir up trouble at the main villa—which will likely feature Gemma's sleeping arrangements and Tasha's kiss with Billy...
This year we could also see the Casa lineup not chosen from each villa dish the dirt on the behavior—much like Lillie did to Liam in season seven. So even if the likes of Andrew or Dami decide to stay loyal, their stolen terrace kisses won't stay a secret for long.
When was Casa Amor 2022 confirmed?
Love Island confirmed its return in a teaser clip at the end of episode 30 (on July 1st, 2022.) Followed by two clips posted to Twitter and Instagram with the caption: "Casa Amor incoming... 👀."
The girls officially entered the villa on Friday, with the boys entering that same night. For the original boys back in the main villa, their Casa experience began on the 3rd of July, with the six new girls arriving—and they truly wasted no time...
Casa Amor meaning: What does Casa Amor actually mean?
If you're looking for a literal translation, Casa Amor means Love House in Spanish (Love Island UK is filmed in the Spanish island of Majorca after all)
Best Love Island gifts and merch to shop now
Brand
Colour
Price
Refine ☵
Sort By