Your May horoscope is here and it's one of the most potent months of the year
Your new monthly horoscope is here...Get ready to have your mind blown away!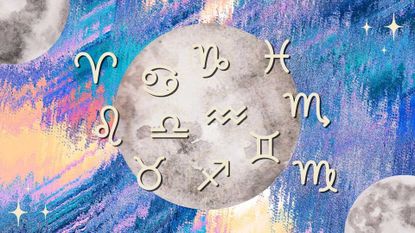 (Image credit: Future)
Your May horoscope is here and you should get ready to have your mind blown away! With time-traveling lunar events, a powerful retrograde, and a major energetic shift, May is one of the most potent months of 2022. But don't worry, we have your monthly horoscope to guide you through it.
We enter the month fresh off the first eclipse of the year, full of anticipation and the awareness that things are shifting quite quickly. The two positive planets, Venus and Jupiter, begin a new cycle as they both enter fire sign Aries, on May 2 and May 10 respectively. The two shifts herald the beginning of a four-month period in which we attract abundance and social support when we behave ambitiously and go after our goals without hesitation.
On May 10, we enter the second retrograde of Mercury (two out of four...), which begins in Gemini and ends in Taurus on June 3. Like it always does, this retrograde of the trickster planet will challenge us to see things from a different perspective. What's different from other retrogrades is that by connecting with stern Saturn, Mercury retrograde will helps us discern what's useful from what no longer is. So, over the month ahead, listening to the advice of our elders and authority figures is highly advised in order to move forward.
On May 15, this month's full moon arrives in the form of an extra-potent lunar eclipse in bold Scorpio. Also bringing the energy of Saturn, this lunar event is not for the faint of heart. Something will be indeed eclipsed from our lives at this time, and it will most likely be something very emotional that we are attached to. A friendly reminder that eclipses bring non-negotiable change, when the highest road to take is that of surrendering to the forces at play.
The last big shift of the month is the Sun entering Gemini on May 20, which then forms the May 30 new moon in the sign of the Twins. This shift from the earth to the air element should be very welcomed, giving us the chance to process all the cosmic actions while also introducing more opportunities to have fun.
Read your horoscope below for your rising as well as your sun sign (and while you're here, check out your weekly horoscope too)...
What does your May horoscope have in store for you?
Aries
For you, the biggest news of the month—and maybe even the entire year—is Jupiter entering your sign, where it will stay until October 27. This move heralds a big period of growth for you, in which the universe will assist you in expanding your ambition for success. On another note, Mercury beings its retrograde in your third house of communication, loading your mind with thoughts for the first ten days of the retrograde. When making plans and communicating with people, make sure you understand really well what the other person's point of view is before going off the deep end.
Taurus
Happy birthday, Taurus! With the Sun illuminating your sign for most of the month, May is a huge month for you. Right now, the universe will be pushing you to make big changes that will assist you in the process of self-actualization. Be open to synchronicities as well as doing and seeing things from different perspectives. The May 15 lunar eclipse brings imminent change to some of your closest bonds. This is how Mercury retrograde entering your sign on May 22 can be so helpful when it comes to reviewing the reasons why you invest your time and energy in certain people.
Gemini
May is a month of huge introspection for you, Gemini. This month's cosmic shenanigans happen in your sector of subconscious mind, asking you to slow down and recharge. Your planetary ruler, Mercury, also goes retrograde starting May 10, asking you to take a hard look at how you carry yourself socially. The energy does shift on May 20 as the Sun enters your sign and with it, comes a moment of clarity. May 21 could be the day you receive all the enlightened responses to your burning questions, so definitely spend some time attuning to your intuition during this time.
Cancer
Your career goals receive help from the universe this month as both Venus and Jupiter instigate you to go after your dreams. What you begin now could have fabulous long-term effects for the rest of the year, Cancer, so make sure to channel this influence. Black Moon Lilith, the iconic divine feminine planetary archetype is now in your sign. And for the rest of the year, you might be feeling a rebellious streak building up inside of you. Follow it and allow this goddess to show you the gift of living a more mystical and spiritual life.
Leo
Get ready for change, Leo! Your planetary ruler, the Sun, will be traveling very close to wild child Uranus and the Lunar North Node of Destiny. Karmic forces will open and close doors—and unexpected events will time-travel you to places you never even imagined. As life moves at such speed, remember that life is more fun when you lose control and allow the universe to surprise you. Stay grounded and attuned to your intuition, because the month of May has the gift of creative genius for you. All you have to do is free your mind!
Virgo
The month of May is set to be quite eventful for you as your planetary ruler, Mercury, retrogrades in your tenth house of career and public reputation. You hold high standards, Virgo, so get ready to make revisions and edits to your current projects, especially between May 10 and May 22. If you are reconsidering applying for a job or position you did not previously land, this transit could represent a second chance. If you own your own business, this is the perfect month to reconsider your target audience, the ways you approach it, and begin to make the necessary adjustments.
Libra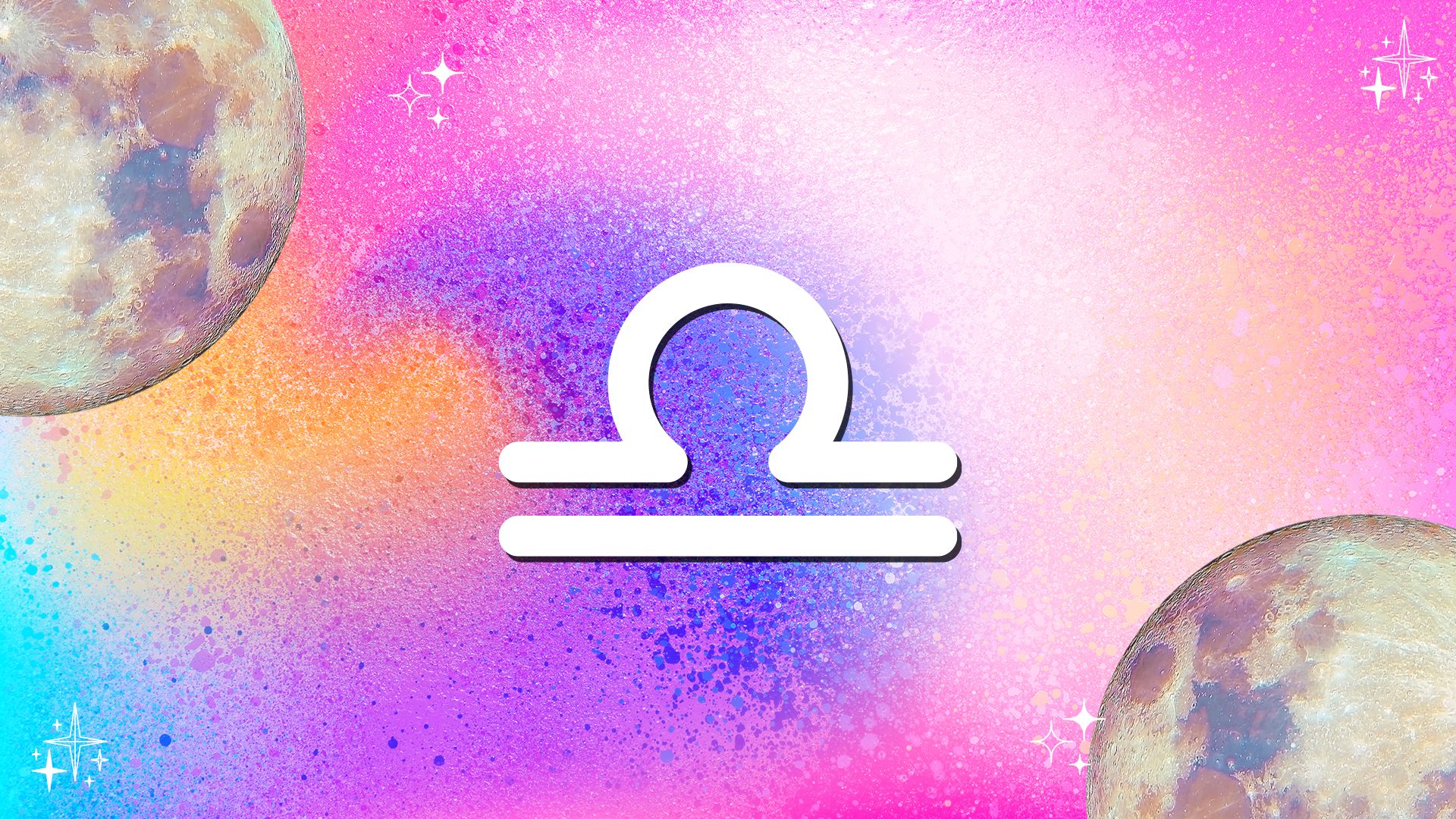 The month of May holds a lot of relationship energy for you, Libra. Your planetary ruler, Venus, spends most of the month in Aries, your sector of relationships. This placement of the goddess of love will require some work on your part, especially when it comes to healing underlying issues within some of your most important bonds. Mercury retrograde in Taurus between May 22 and June 3 will help you go deep and get to the bottom of things.
Scorpio
May is one of the most important months in your 2022 storybook, Scorpio. Saturn, the teacher planet, has been bringing you lessons for the past few months—and in May, his lessons reach a climax. This is one of those times in which the universe might request you to step up to the plate, and we all know these moments are what you were made for! This is especially true during the May 15 full moon lunar eclipse in your sign. Lean into the empowering feeling of liberation at this powerful lunation, because what the universe desires the most, is to set you free.
Sagittarius
May 10 is a huge day for you as your planetary ruler, Jupiter, enters Aries, where it will remain until October 27. If you've been feeling low lately, this shift could certainly feel like an injection of energy. Since it will be activating your fifth house of fun and romance, it could certainly be good for your love life. Play and have fun, Sagittarius—and know that this astrological combination is more about exploring than committing to something serious.
Capricorn
Healing is a big theme for you with Venus and Jupiter activating Chiron in your fourth house of home and family over the month ahead. While at first, it might be hard to approach certain subjects, this combination of planets can bring the type of healing that eventually generates growth as well as closeness. On a more practical note, Mercury begins its retrograde in your sixth house of routine, bringing you the perfect opportunity to fine-tune your daily habits so they work better for you.
Aquarius
Aquarius, you also get to call May one of your most important months of the year. You have been learning so much this year—and in May, the universe might quiz you once again! The very good news is that you have the gift of strategy and wisdom with asteroid Vesta traveling so close to Saturn in your sign. You also have the gift of gab as mighty Jupiter enters your third house of communication, where it will stay until late October. Nothing can stop you this month!
Pisces
For you, dear Pisces, the biggest news of the month is Jupiter leaving your sign on May 10. If you have been loving its expansive transit, know it will return later in the year. But if the energy has been just too much for you, then get ready to breathe a sigh of relief. The beginning of this month's Mercury retrograde will affect your sector of home and family, which might help you to become aware of the negative thought patterns that are up for renewal.
Cute astrology-themed gifts
Brand
Colour
Price
Refine ☵
Sort By
Athena Antares is a traveling writer, astrologer, and mystic who believes in adding a touch of magic to everyday life. She has written horoscopes for numerous lifestyle publications and has dived deeply into astrological magic and manifestation spell work. In her spare time, Athena enjoys exploring new places, spending time in nature, and reading charts for her worldly clientele.