October's powerful new moon in Scorpio is all about new beginnings, especially for these 4 signs
Allow our experts to walk you through the new moon in Scorpio's energy, the coinciding solar eclipse and a few survival tips, too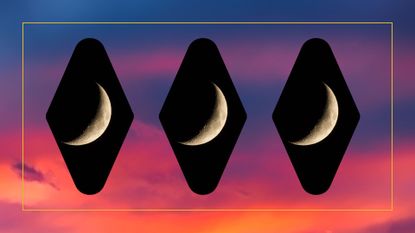 (Image credit: Future)
October's new moon in Scorpio is a stark contrast to the September 2022 new moon.
Last month's lunation focused on balance and harmony, but now we can expect to experience changes and new beginnings, especially thanks to the coinciding potent solar eclipse.
"The eclipse is like steroids for the new moon," says astrologer Noush. "Because it falls in the sign of Scorpio, the energy of deep and provoking change is an undercurrent which is picking up momentum and finally dismantling so that we can recognize our emotional strength and resilience to face life's challenges."
Though it may force us to dig deep, and perhaps face things we've hidden, this October astrology event—much like the October 2022 full moon—is not one to fear, but a welcome event. After all, just because something might feel challenging doesn't mean it's not worthwhile!
As an astrologer, creative and crystal enthusiast, Noush helps others uncover their cosmic blueprints and dig deep into their spirituality. She has a wide array of crystals for sale at her online shop on Instagram, @jooncrystals.
Astrologer Liz Simmons adds, "Considering that new moons represent new cycles, the ecliptic influence suggests that fated yet unpredictable events will unfold over the next six months. Since this is occurring in Scorpio, expect to feel the intensity of this destined lunation!
She continues, "Anything that pops up between the eclipse on October 25 to the second eclipse on November 8 should be noted since this may allude to the fated shifts that will take place during this six-month cycle."
Meet the expert: Liz Simmons
Liz is a self-taught astrologer and tarot reader who blends Hellenistic and modern techniques that utilizes the tropical zodiac, Placidus House system and Whole House system. You can book Liz for live astrology readings, tarot readings and written readings, among other services.
New moon in Scorpio: what to know
The next new moon will focus on the topics of relationships, trust, vulnerability and intimacy, thanks to Venus' influence, according to Noush. Since this moon phase in Scorpio is activating the south node, we should also expect some type of purge in order to better prepare ourselves for a new beginning.
"The best survival tip for this new moon solar eclipse is to allow your life to change as it will," Noush suggests. "Holding on to unhealthy patterns, behaviors or situations may only make the eclipse more difficult. Change can be liberating. Whatever we are releasing at the eclipse seems to be helping us on our karmic journey of deep transformation and soul growth."
Simmons adds, "Be mindful of how jealousy, obsession, and control shift the dynamics in your arrangements during this cycle. Ideally, your intimate bonds should empower you, not disempower you."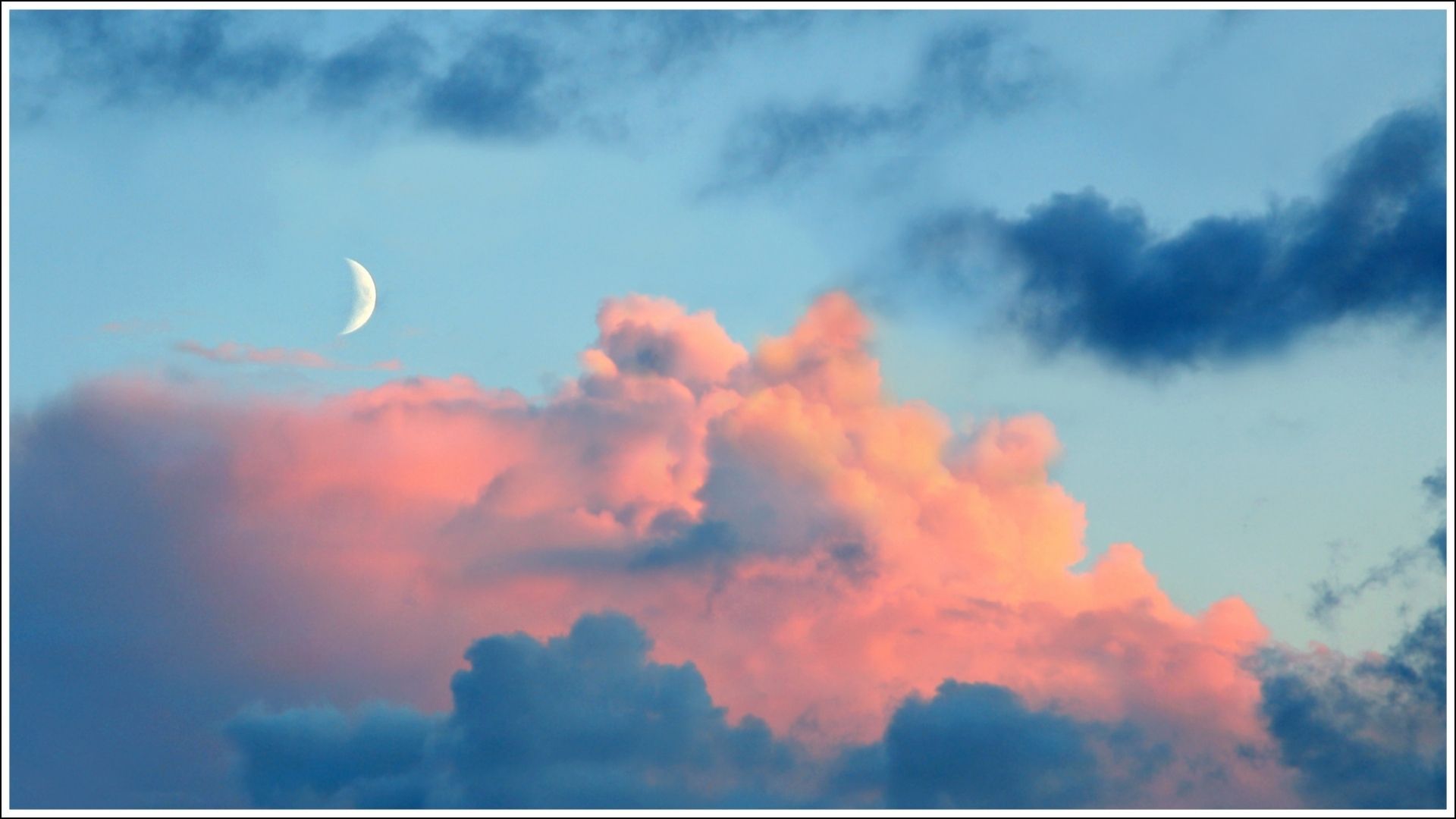 Who will be most affected by the new moon in Scorpio?
The fixed signs—Taurus, Leo, Scorpio and Aquarius—are oftentimes the ones who are set in their ways and would prefer not to make significant changes. However, given that this lunation is asking us to do just that—and the eclipse season will make things feel more pronounced—they are likely to feel this particular event more so than other zodiac signs, but that's not necessarily a bad thing!
How will the new moon in Scorpio affect each sign?
Patrick Price, an astrologer at Nebula, did a deep dive to uncover how this particular moon phase is going to affect all members of the zodiac. Consider it his astrology gift to you!
Patrick is Nebula: Horoscope and Astrology App's expert specializing in tarot, angel readings and Western astrology. Patrick is a queer man who comes from a gypsy family. Tarot is deeply rooted in his family's culture. He's been doing tarot for the past eight years and astrological readings for the last three years.
Aries
Get ready for ch-ch-changes, Aries! You'll be asked to have a look at your behaviors and routines, but that doesn't necessarily you need to completely transform overnight.
"Take it one step at a time, and start small," Price says. "For example, focus on your morning ritual: do you drink enough water? Are you happy with your skincare? Are you eating breakfast to set yourself up for the day?"
He continues, "This new moon is a perfect opportunity for you to take a long, hard look at your everyday behaviors and decide which habits you want to stay and which you want to work on."
Taurus
Venus is asking you, dear Taurus, to turn your attention toward your negative relationships. It may sound jarring, but by spotlighting what's not working and adjusting accordingly, you'll feel a lot better.
"The new moon in October is calling you to de-clutter these chaotic, drama-fueled relationships," Price says. "Taurus, you thrive when things are black and white, orderly, and hassle-free."
Proceed with how you think you'll benefit, whether that's having a talk with the person in question or stepping away from the relationship entirely.
"Once you have done this, repeat the process with the next relationship in your life that feels negative," Price adds.
Gemini
You're working towards healing, Gemini, and that might mean acknowledging negativity that you should part ways with.
"One of the main themes of this new moon is healing and peace. This is certainly the case for you, Gemini, as to make the most of the energy the new cycle will bring, you must look within to find out which raw wounds you are still holding onto. Only by knowing what your trauma is can you begin to overcome it," Price says.
Cancer
Also feeding off of Venus' energy, Cancers will focus on their partnerships.
"Now is the time to look at what you want from a romantic relationship," Price says. "The new moon offers us the energy to take things to the next level. We can only do this through communication, with ourselves and with others. In a lifetime, we may experience many romantic relationships, and it is incredibly important to know what we want from those."
Leo
You can be tough on yourself, Leo. Allow this new moon to help you get rid of that negative self-talk that convinces you that you're unworthy because it's simply false.
"It is time to take on the inner saboteur, the voice of the self-critic that you may feel inside. This is the voice that tells you that you aren't good enough, not worthy, too fat, too thin, never going to succeed, etc.," Price says. " You need to know that all of this is nonsense. You ARE enough, exactly as you are. The new moon reminds you that it is possible to silence this voice. The only way to do this is through self-love."
Virgo
Virgos might find themselves contemplating the ways in which they tick during this new moon.
"For some of you, your purpose and calling will be abundantly clear. For others, it will be something you have to take time to consider," Price notes. "Even if you are still figuring it out, charge towards this new moon with renewed energy and this mantra: 'YES! I am ready, and the time is now!'"
Psst: another important tidbit from Price: "There is no right or wrong time in life to consider this." If you need to carry this moon energy around for some time, so be it.
Libra
It's time to decompress and unplug, Libra. Have a look at what's going on inside of you.
"Why look within? Well, the answer is simple," Price says. "To get to know yourself. To check in with how things are truly going for you. To be able to answer the questions 'Who am I?' and 'What do I want? For you, Libra, the challenge is to take some time away from the world and look within."
Scorpio
You're always putting someone else first, but it's okay to focus on yourself, Scorpio. Actually, it's not just okay—it's encouraged and required.
"The new Moon is asking you to be generous, Scorpio. You may automatically think of giving to charity or helping out a friend when you hear the word 'generous', but the most important kind of generosity is that which we can extend to ourselves," Price says. "Take the time over the new moon to gift yourself, reward yourself and take stock of your accomplishments the same way you would to any old friend,"
Sagittarius
This lunation offers a Sagittarius the chance to reconnect, be it through friendships, old practices and so forth. If you've been feeling nostalgic for something, don't deny it!
"The new moon is asking you to take stock and reconnect with your roots, whatever that means to you," Price says. "Perhaps it's an old friend you have neglected or taking the time to go home and visit family or your chosen family. Your roots are the things that make you feel happy and safe."
Capricorn
Procrastination is coming to an end for you, Caps. Now you're going to have to finish that project or have that talk you've been meaning to.
"This New Moon asks you to address that thing you have been putting off dealing with and avoiding," Price says.
Plus, there are benefits! "The Universe knows this and is prepared to reward you for your strength in dealing with those things you are struggling to deal with," Price adds. "It may be an unpaid bill, it may be a conversation you are putting off, or it may be a commitment to yourself that you are struggling to fulfill."
Aquarius
You may feel like you're holding onto things both literally and metaphorically, Aquarius, so take some time during this October astro happening to clear out.
"It may be physical clutter, and your home or office space may be overwhelming and unpleasant to be in," Price says. "It may be your mind that is cluttered. Whatever it is for you, the new moon urges you to take a step in de-cluttering."
But you don't need to go full-out HGTV and clean like a madwoman. Things will fall into place once you put them into motion.
"It's not an overnight fix sometimes, but one step can lead you to a completely new way of living. Start small, so you do not overwhelm yourself," Price suggests. "Just de-clutter one cupboard or one intrusive thought at a time."
Pisces
Trust your gut, Pisces, it'll never steer you in the wrong direction.
"Listen to this voice and follow it where it leads you, you may find a lot less friction in your day-to-day life," Price notes. " If it is not easy to connect with your intuition, then it may be a result of neglecting it for a while. We are not here to please others, we are here to live the life we deserve and be our authentic selves as much as possible."
Cute astrology-themed gifts
Brand
Colour
Price
Refine ☵
Sort By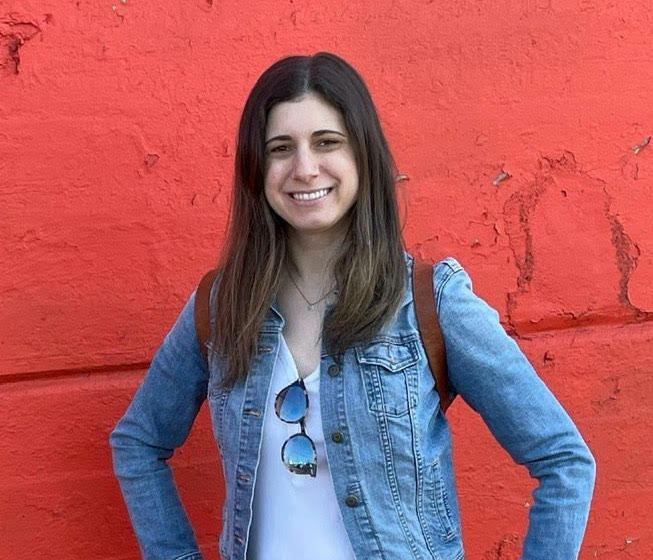 Need a TV show recommendation? Maybe a few decor tips? Danielle, a digital news writer at Future, has you covered. Her work appears throughout the company's lifestyle brands, including My Imperfect Life, Real Homes, and woman&home. Mainly, her time is spent at My Imperfect Life, where she's attuned to the latest entertainment trends and dating advice for Gen Z.
Before her time at Future, Danielle was the editor of Time Out New York Kids, where she got to experience the best of the city from the point of view of its littlest residents. Before that, she was a news editor at Elite Daily. Her work has also appeared in Domino, Chowhound, and amNewYork, to name a few.
When Danielle's not writing, you can find her testing out a new recipe, reading a book (suggestions always welcome), or rearranging the furniture in her apartment…again.