Your November 2021 horoscope is here
Ready to be blown away? November is bringing changes, surprises, and aha moments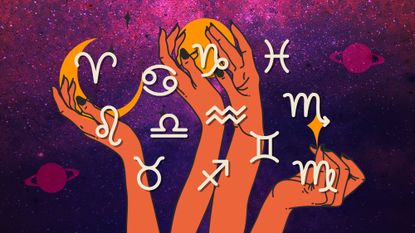 (Image credit: Future)
Are you ready to be blown away? Well, your November 2021 horoscope is here and this month comes in fast and furious, as it brings with it highly Uranian elements: changes, surprises, and aha moments. Uranus' energy has been active on and off during 2021, and as the Sun, Mercury, and Mars in Scorpio reawaken it, we can expect sudden turns of events. If you have been resisting making a big change in your life, this might be your best month to flip the script!
For most of the month, the bright Sun will be in Scorpio, instigating deep transformation by helping us shed what no longer serves us. Besides being powerful, Scorpionic energy is psychic, determined, and tenacious—ideal for getting to the heart of a matter and answering some of our deepest questions. This zodiac sign's regenerative approach will have a psychological undertone, using this month's New Moon (November 4) and Full Moon Eclipse (November 19) as vehicles to illuminate the path towards the future.
---
---
People will most likely be in a serious mood in November. The two relationship-oriented influences, lover Venus and Juno (the asteroid of commitment) will be in Capricorn. Together, they will bring an air of maturity and responsibility to our relationships. The dating scene will be alive, however, as the stars bring some golden dates for creating deep and meaningful connections. Mark November 12, 15, 29, and 30 in your calendar, when the cosmic climate will be primed for romantic bliss.
Do expect to have the feeling of being suspended in animation during the last third of November. Even though the Sun will be in fun and optimistic Sagittarius starting November 21, we end the month right in the middle of Eclipse Season. Being potent events that mix the past with the present and the future, Eclipses are portals that take us into the unknown.
The question is: will you dare to cross this one?!
---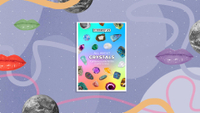 ---
November 2021 horoscope: what does the month ahead have in store for you?
Aries
Your October horoscope was intense because Libra season required a lot of your energy focused on others. So, you will be glad to know that November comes with a chiller vibe. With your planetary ruler, Mars, spending the entire time in Scorpio, you get to finally focus on yourself! This month's Scorpionic energy might have you obsessed about something (or someone), so while it's cool to follow your desires, make sure to keep your wits about you. This will be especially true at month's end, when an interesting and glamorous personality could catch your eye and wrap you in a numinous fantasy.
Taurus
November will be a month to remember! As three planets challenge freedom-seeking Uranus in your sign, it might feel like people are challenging you left and right. But behind this tension, there's a side of your authenticity that is begging to come out. And allowing it to express itself by making considerable (even radical) changes could bring you not only more freedom—but a huge rush of energy and creativity your way. We get it, Taurus, you don't like change, but change is inevitable as a powerful Full Moon Lunar Eclipse arrives in your sign on November 19. Make the best of this exciting energy—you deserve it!
Gemini
November will be a fast-paced month, just how you like it! With your planetary ruler, Mercury, now fully direct and moving fast during the month ahead, you're ready to make headway! Three planets will be camped out in your sixth house of daily routine, helping you strike a better work/life balance. Once Mercury enters fiery Sagittarius on November 24, your focus will be on socializing and having fun. The weekend of November 28, in particular, looks amazing for planning a vacation or short getaway, signing up for a class, or doing something that expands your mind.
Cancer
For you, dear Crab, the best news is Venus—the planet of love and pleasure—spending the entire month in your seventh house of partnerships. Asteroid Juno will also be here, making sure you commit to building meaningful bonds and long-lasting contacts. This is a fabulous month for dating and romance, but also for pursuing one-on-one connections that will help you in the future. If you've been considering working with a coach, this is the time to find one, as the cosmic weather is primed to get you the support you need to make some of your juicier projects happen.
Leo
November could put you through some tests, Leo, but it's nothing you can't manage. In fact, the more you go with the flow, the better things will turn out. As the Scorpio planets clash with Uranus, tension could be building up between your career and home life—especially during this month's New Moon and Full Moon. The secret lies in asking for help! You do so much for people, so why not let them return the favor when you need it the most? Rely on your support system. Once the Sun enters fire sign pal Sagittarius on November 21, the energy will flow easier for you!
Virgo
Good news, Virgo! November will be a relatively easy month for you, as you are acquainted with the energy of Scorpio, the sign of the month. It will be busy, and it will be about communication. All the emails, projects, and ideas that stalled in October will suddenly take huge leaps. With your ruler, Mercury, moving at full speed, things will be moving fast, so pace yourself! Also, make sure to also leave room for fun because, with lover Venus in your fifth house of fun, romance will also be on your mind and knocking at your door.
Libra
Scorpio season is all about money, as the two areas of your chart that rule possessions will be highlighted by this month's astrology. Since Uranus, the planet of surprises, will be taking part in the plot, do expect surprises in this area of life. You could suddenly get a check in the mail, but you could also receive an unexpected bill. All this to say that it's not the time to make any big purchases. If you need to buy a big-ticket item, leave it for the last days of the month, once Sagittarius season begins.
Scorpio
Happy birthday! November is your most powerful month yet as three planets (Mars, Mercury, and the Sun) in your sign bring you energy, drive, and the gift of gab. With so much cosmic energy at your disposal, you are being called to reinvent yourself under this month's powerful November 4 New Moon. Make sure to set intentions around this time, and follow through with actionable items during the aftermath. Once the November 19 Full Moon Lunar Eclipse arrives, you will be ready to say goodbye to the connections that no longer serve you. Better ones are on the horizon, dear Scorpio!
Sagittarius
You are a fun soul, but in November, the cosmos will be asking you to rest and unwind, in preparation for your upcoming solar return. Your subconscious mind will be so activated that you might even be surprised at how much time alone you need in order to connect with your intuition. This energy will peak during the November 19 Full Moon Lunar Eclipse, when deep-seated patterns will be released for once and for all! Once the bright light of the Sun enters your sign on November 21, your energy level will be back to normal!
Capricorn
October was most likely intense for you, so you'll be happy to know that November comes with rewards. Venus, the planet of love and pleasure, will be parked in your sign starting November 5. Take advantage of her sweet vibes by focusing on dating, resting, and practicing self-care. This is also the perfect time to take a vacation if you feel like you're in need of a break. You might also suddenly feel the need to merge with someone at a deeper level once Juno, the asteroid of commitment, also enters your sign starting November 14. Life is sweet this month, so enjoy it!
Aquarius
Change is coming, Aquarius, can you feel it? November will bring you a lot of developments in the realm of career and public visibility. As you happily accept these upgrades, do remember how important it is for you to stay true to your nature. After all, Jupiter in your sign will reward any step you take towards authenticity. This month's Full Moon Lunar Eclipse could bring some unexpected news in your home sector. Going with the flow will be required as your modern planetary ruler, Uranus, asks you to make radical changes in this area of your life.
Pisces
You usually love November, as it brings the depth of emotion that you are so in tune with. With three planets in your ninth house of learning and far away horizons, this is the perfect month to sail on a physical or intellectual journey by taking a trip or starting a new class. Jupiter, your traditional ruler, is now direct in the techy sign of Aquarius, making this a good month to upgrade your electronics and purchase any items that will take your life routines to the next level. Lastly, an important message could arrive as this month's Full Moon Lunar Eclipse rises in the sky, activating your third house of communication.
Athena Antares is a traveling writer, astrologer, and mystic who believes in adding a touch of magic to everyday life. She has written horoscopes for numerous lifestyle publications and has dived deeply into astrological magic and manifestation spell work. In her spare time, Athena enjoys exploring new places, spending time in nature, and reading charts for her worldly clientele.