Your October 2021 horoscope is here
Libra season is packed with surprises—time to dive into your October 2021 horoscope...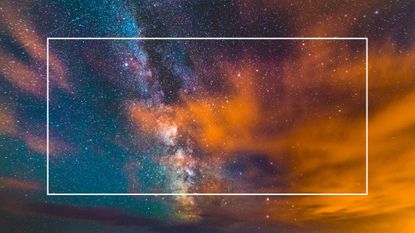 (Image credit: Getty Images)
Are you ready for spooky season? You better be—because your October 2021 horoscope is here and this year, Halloween arrives early! This month will be full of change and transitions, as a lot of the planets will be busy and clashing in the sky.
We begin October under Libra season and six planets in retrograde motion, including communication master Mercury, whose retrograde began on September 27 and will last until October 18. Happening in Libra, this Mercury retrograde 2021 is set to have us revise, rethink, and recalibrate our most important connections. Libra is the sign of harmonious partnerships, so regardless of your zodiac sign, take this opportunity from the Universe to transform your most intimate bonds. This energy will climax during the New Moon in Libra on October 6.
One thing to keep an eye on during the month ahead will be your relationship with Mars, the planet of action, ambition, and anger. Mars will be very active, which is great news if you need a dose of can-do energy. But if you're the fiery type, you might have to tone it down and watch your words—especially when the Aries Full Moon rises in the sky on October 20 to bring us one of the most intense lunations of the year.
---
---
But there are also positive astrological spins this month. During this unusual month, four planets (Pluto, Saturn, Jupiter, and Mercury) end their retrogrades and turn direct within two weeks of each other, between October 6 and October 18. Together, they will team up to start, once again, picking up the pace of life. Arguably the most important direct turn is Jupiter's, the planet of luck and abundance, which will slowly but surely bring more abundance into our lives.
The best news is that sex and romance get a boost just a few days after Scorpio season begins on October 22. By month's end, both cosmic lovers, Venus and Mars, will be in zodiac signs that they like—just in time for that spooky Halloween kiss!
October 2021 horoscope: what does the month ahead have in store for you?
Aries
October will be quite an eventful month for you, Aries! Libra rules your house of partnerships, and since three planets (inducing your ruler Mars) will be spending time there, expect to run into obstacles and little annoyances within your bonds. This is also where Mercury will be retrograde, so slow your roll and try to really listen to what your most important peeps have to say. This month's Full Moon is yours for the taking, as it takes place in your zodiac sign on October 20. What old relationships patterns are no longer serving you? It is now time to release them!
Taurus
With Mercury retrograde in your sixth house of daily routine for most of the month, your focus will be on making considerable changes to bring more balance into your life, Taurus. The best news for you comes early as your ruler, Venus, leaves the intense waters of Scorpio to enter fun and fiery Sagittarius on October 7. Most likely, things have been intense in the romance department, so enjoy the energy getting lighter. Some key dates to look forward to are October 13 and 28, when Venus will bring the appropriate astro-weather for a relationship to grow and deepen.
Gemini
You usually enjoy Libra season, as this is one of your zodiac sign pals. However, this Libra season will be interesting, as your ruler Mercury spends most of the month in retrograde motion in your fifth house of creativity and romance. Regardless of your status, do expect messages from exes to arrive in the form of text, email, or social media. On the plus side, Mercury's backspin can be useful if you're in need of a creative reset. If you're an artist, writer, or work in a creative field, some groundbreaking ideas could be coming your way this month!
Cancer
Dear Cancer, October and Libra season put an emphasis on your sector of home and family, so expect to invest most of your energy in this part of your life as unexpected things come up. Your zodiac sign is ruled by the Moon, and since both of this month's lunations are infused with the intense energy of Mars, this is your month to take things easy. Pamper yourself, go on vacation, or at least take some time off to rest during these times. Once the Sun enters your watery pal Scorpio, you will be more in your element.
Leo
Lucky you, Leo, you are one of the lucky signs in this intense month. Although your sector of communication will be affected by Mercury's backward spin, there's a pretty sweet aspect for you. As Jupiter turns direct in Aquarius on October 17, your good luck is back! This should slowly but surely start bringing little rays of sunshine into your life. Do watch how you express your masculine energy this month, however, as Mars will be traveling really close to your ruler, the Sun, all month. When anger finds you, make the best of it by channeling your fire into positive action!
Virgo
For you, Libra season will be about revising, reviewing, and perhaps even coming up with a new budget. Use Mercury's retrograde to dive deeply into this subject, as your planetary ruler has some ideas for you to implement in your finances. Another dreamy celestial transit to pay attention to is lover Venus entering Sagittarius on October 7, which will set the fireworks off in your home sector. You only get to experience the warming energy of the goddess of love here once a year, so take advantage of it by forgetting about the rest of the world and focusing on you!
Libra
Happy birthday, Libra! As you head to a brand-new year, the Universe has a clear message for you: It's time to revamp the way you assert yourself. You're a chill and polite sign, but this month, Mars will light your inner fire and teach you that there's power in defending yourself and telling things like they actually are! The October 6 New Moon is your best opportunity of the year to start channeling that inner fire. And by the time the October 20 Full Moon arrives, it might surprise you to realize how far you've come along this journey. Go for it!
Scorpio
Libra season is usually a time of introspection for you, Scorpio. But this year, your need for solitude and privacy will be even stronger as the Sun, Mars, and Mercury retrograde stir the area of your chart that rules the subconscious mind. Something big and oh, so meaningful is brewing under the surface, so don't miss out on connecting to your intuition during the first third of the month. Once the bright Sun enters your sign on October 23, it will be reinvention time. Finally, Mars enters your sign on October 30, heralding one of your most powerful months yet!
Sagittarius
You're entering a sweet month as sexy Venus enters your fun and fiery sign on October 7. If you've been wanting to get a makeover or try a new hairstyle, this is the time to do so. Your attractor factor will also be off the charts, so make use of it to your advantage. Something else to be excited about is Jupiter, your planetary ruler, turning direct around mid-month. If you've been waiting for a project to take off for the past few months, this change in direction should begin to speed things up soon!
Capricorn
October highlights your career sector, Capricorn, so expect to be pretty busy! This month's intense astrology will certainly bring some challenges your way as the Sun, Mars, and Mercury retrograde bring changes to your workflow. During the days ahead, the Universe will give you a glance at the changes you will soon need to make to have a better life/work balance. Watch what happens during the October 6 New Moon and the October 20 Full Moon, when the Moon will be sending you signals that you will not want to miss. This is a turning point for you, so face it head-on!
Aquarius
You've come so far; and now, you will begin reaping the rewards for all your hard work. As magnanimous Jupiter wakes up from his four-month nap in your sign, you will slowly see how the planet of abundance starts helping you find all the missing pieces you've been looking for. This is a month to formulate a plan that will get you closer to your most precious goals to prepare for all the goodies November and December have in store for you. Something big is on the horizon, and time is ticking, so get your ducks in a row now, Aquarius!
Pisces
September was intense for your sign, so you will be glad to know October is going to be a lot smoother. However, with Mercury's retrograde in your eighth house of secrets, very interesting information could be coming to the surface around the middle of the month. Later on, this month's Full Moon on October 20 will manifest in your second house of money, honey, so expect to get more clarity around how to move your finances forward for the rest of the year. Finally, if you've been wanting to take a break or a trip, the end of the month would be the perfect time to do so!
Athena Antares is a traveling writer, astrologer, and mystic who believes in adding a touch of magic to everyday life. She has written horoscopes for numerous lifestyle publications and has dived deeply into astrological magic and manifestation spell work. In her spare time, Athena enjoys exploring new places, spending time in nature, and reading charts for her worldly clientele.