Who is Selena Gomez dating now? Here's what we know following her VMAs appearance
After her appearance at the VMAs and the Single Soon release, fans are wondering about Selena Gomez's love life...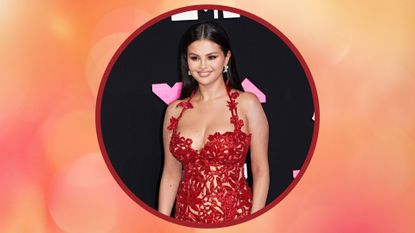 (Image credit: Getty Images)
Is Selena Gomez dating anyone right now? That is indeed the question on every fan's lips, especially after she was seen having a moment with a certain someone at the 2023 MTV VMAs.
And the post-VMA rumors come soon after those 'Single Soon' lyrics and the singer speaking out about her dating requirements...
With regard to the Rare mogul's dating history, most fans will know that she had a very famous on-and-off again relationship with Justin Bieber which began when she was around 18. Since then, the Only Murders in the Building actress has been involved in her fair share of wild romance rumors—in fact, in 2023, Selena has been linked to the likes of Zayn Malik and The Bear's, Jeremy Allen White.
Who is Selena Gomez dating now?
As of September 2023, it seems that Selena Gomez is single. However, the singer caused rumors of a possible romance after her appearance at the 2023 VMAs...
Is Selena Gomez dating Rema?
Rumors were swirling after the MTV VMAs took place on Tuesday, 12 September 2023, as the singer was seen to have major chemistry with singer and rapper Rema.
The pair were seen to have great chemistry on stage together when they were awarded the Best Afrobeats award for "Calm Down", presented to them by actress and comedian Tiffany Haddish.
And that was the only thing that got viewers speculating about the pair.
They were seen embracing each other while standing within a crowd and spotted sitting together at the awards, with Selena resting her head on her fellow musician's shoulder.
However, it seems like the pair might just be good friends, as Selena recently confirmed—on the record—that she is currently single.
What Selena says about her current dating life
In an interview with SiriusXM's Hits 1 LA, Selena said: "I think everybody goes through the phase of, 'Oh, it'd be nice to like have someone,' and I get that.
But you know, I'm just enjoying where I'm at and I just want to be happy with who I am so that whenever that person comes into my life, I can just have them add on to me instead of being this insecure, you know, person that I normally used to be."
The songstress also shared what she's looking for out of a relationship, revealing that she has the bar set (rightfully) high: "I think I have standards, and I think I live in a world right now where boys confuse standards with high maintenance.
I'm not ashamed to say, 'I actually require X, Y, and Z for you to be with me." Say it louder for the people in the back, Selena!
She also added that her respective partner needs to be 'cool', explaining, "Not cool in the sense that people think you're cool. You just gotta be nice and like, please make me laugh and also just be good to my family and people around you."
So, there you have it, Selena Gomez is single and ready to meet someone *only* when they fill her brilliant criteria list.
So, what's Selena's single about?
Her latest track, 'Single Soon', released at the end of August, also seemingly alluded to her relationship status—though it also sparked a few fan theories too...
The 'Single Soon' lyrics themselves detail wanting to break up with someone to be free and solo once more, with Selena teasing the track's release date in a TikTok video. This then sparked some speculation amongst her fan base that she was actually referencing her ex, Justin Bieber.
Taking to TikTok on Tuesday, August 22, Selena posted a video mouthing along to the iconic Samantha Jones (aka Kim Cattrall) sound from SATC, that goes: "'Hello?' / 'It's over. I told my wife!' / 'Who is this?'" It was then accompanied by a caption that read: "Single Soon This Friday!"
Of course, fans took this and ran with it, believing it was potentially directed at Justin and his wife, Hailey Bieber (following that latest Selena and Hailey 'drama'). Now though, it's clear it was all just to advertise her new song—because who better to promote a song about loving the single life than Samantha Jones herself?
Selena has also since confirmed (again to SiriusXM) that the song is "basically my way of saying 'it's totally okay being on your own and it's fun.'"
All the recent Selena Gomez dating rumors
But speaking again of dating rumors, there have been a lot this year...
Did Selena date DJ Fred?
Before this recent TikTok saga, Selena was also linked to British DJ Fred Again. According to Entertainment Tonight, the pair were pictured having dinner together in Hollywood on Thursday, August 3, 2023, with Selena also sharing a selfie with Fred on her Instagram story.
Dating rumors naturally started swirling—as they do whenever Selena is pictured with a guy—but until the pair confirm otherwise, their meet-up could very well have been music-related—perhaps we're getting a collab?!
Did Selena date Jeremy Allen White?
And this isn't even the only romance rumor Selena has been involved in this summer. Back in June, Deuxmoi alleged that Selena and Jeremy Allen White might have been something of an item at one point.
On June 29, the anonymous gossip account sent the internet into a frenzy after posting a tip that read: "A recently separated Golden Globe winner whose show just premiered its second season is casually dating again. He met this A-List singer-actress during a cover shoot for Vanity Fair, and they've been in touch since she returned to the states from filming overseas." Naturally, with both Selena and Jeremy appearing in Vanity Fair's Hollywood issue earlier this year, fans were quick to link the two.
This also came after TMZreported that Jeremy's wife, Addison Timlin—to whom he was married for three years—had filed for divorce from the actor on May 11, 2023.
Again, neither party has confirmed any kind of relationship, in fact, Selena made her thoughts about all these recent, pesky relationship rumors pretty clear on TikTok (on June 12) as she lip-synced a sound that said: "You ever heard a rumor about yourself and actually wanted to hear more? Like damn, what did I do next?" She also captioned it with, "To everyone from me." Of course, she posted the video before Deuxmoi's post, but it's still pretty telling.
We'd also like to note that Jeremy himself was spotted kissing model, Ashley Moore on August 5, as per TMZ...
Did Selena date Zayn Malik?
Before these rumors, Selena was also linked to former One Direction bandmate, Zayn Malik in March, after they were spotted out for dinner in New York City—although they've not been publicly spotted together since. 'Split' rumors were then fuelled after fans spotted that she has unfollowed him and his ex, Gigi Hadid.
The internet was sent into a tailspin back in March 2023 after the two music makers were reportedly seen out for dinner together. According to Entertainment Tonight, an eyewitness claimed that the pair were "holding hands and were kissing", adding, "It seemed like they were comfortable together and it was clear that it was a date."
Things were then fuelled further as model Gigi Hadid, who was previously in a relationship with Zayn and shares a daughter with him, reportedly said she'd be fine if the pair were in a relationship.
According to US Weekly, a source told them that Gigi "has no problem whatsoever with Zayn dating".
However, Selena and Zayn haven't been seen together in public since this occasion, Selena has since stated that she is single, and fans have spotted that Selena has seemingly unfollowed Zayn...and Gigi.
But again, Selena made a subtle comment on her relationship status on March 15, 2023, seemingly in response to the incessant speculation, taking to TikTok to lipsync the sound: "I hate it when girls are like, 'Oh my gosh, my crush doesn't even know that I exist.' Girl, my crush doesn't even exist." She also accompanied the video with a caption that read: "Still out here looking for him lol."
Over the July 4th weekend in 2023 we got further evidence that Selena is single and living her best life, after Haim posted to Instagram a snap from Taylor Swift's party, alongside Selena with the caption: "single summer."
Did Selena date Drew Taggart?
It was initially reported by US Weekly early in 2023 that Selena Gomez and Drew Taggart from The Chainsmokers were spending time together, going on cute bowling and movie dates. The source added: "They aren't trying to hide their romance by sneaking around at members-only clubs," though they're keeping their relationship "very casual and low-key."
The source also revealed that Selena is very "affectionate" with Drew, before claiming: "Selena can hardly keep her hands off him."
However, Gomez soon put the romance rumors to rest in a now-deleted Instagram story. She posted a black-and-white image of a mountain that said: "I like being alone too much." She then followed it up with a hashtag, #iamsingle—so perhaps things weren't ever actually romantic between them?
However, we couldn't keep up at the time, because just a few days after her Insta post, Drew and Selena were pictured by TMZ holding hands in NYC.
Selena Gomez denies she is dating The Chainsmokers' Drew Taggart:"# iamsingle" pic.twitter.com/vK4RTiWeCfJanuary 20, 2023
See more
Then, on March 15, 2023, Selena confused fans even further by posting a TikTok, where she lipsynced to the sound: "I hate it when girls are like, 'Oh my gosh, my crush doesn't even know that I exist.' Girl, my crush doesn't even exist"—which many took as confirmation that she was currently single.
It's quite the modern-day mystery—perhaps she and Drew were just keeping things casual? Maybe they were (and are) close platonic friends? Or maybe they were never an item to begin with? Your guess is as good as ours!
Did Selena date Brad Peltz?
Before those Drew Taggart rumors, fans linked Selena to Nicola Peltz's older brother, 33-year-old Brad Peltz, after they were spotted in the same room together in one of Nicola's TikTok videos in November 2022.
Alas, it looks as though they were simply just hanging out, as viral celeb gossip account, Deuxmoi seemingly rebuffed the claims. The anonymous account replied in a Q&A (posted on Instagram Stories) saying: "I heard they are not together, but that was from someone who knew Bradley and said he wouldn't be her type, so it's just conjecture. But that person presented a pretty convincing argument." Seems like this one was a no-go from the start!
Did Selena date Andrea Lervolino?
In August 2022, Selena was thought to be dating producer Andrea Lervolino after they were photographed together in Italy, celebrating her 30th birthday—before Entertainment Tonight then reported that Selena was in fact, single.
A source told the outlet: "Selena isn't dating anyone specific at this time. She is more open to love, but she is also very much focused on herself and her work right now." They added: "She's in a very healthy place. She is feeling fantastic and very mentally, physically and emotionally healthy."
So what about any other past beaus?
Did Selena date Chris Evans?
This rumored romance may have been more wishful thinking from fans—much like it was when we all hoped Chris and Lizzo were dating. But Selena Gomez and Chris Evans did find themselves embroiled in dating rumors in 2021.
Discussion about these two ignited online after Chris posted an IG video, with fans claiming to spot Selena in the background—sadly, though, to this day the pair have not commented on the rumors or confirmed anything, so we'll never really know if this was ever a thing.
Plus, if recent rumors are to be believed, the Avengers star has very recently (as of early September) tied the knot with his beau of a year, Alba Baptista. Jealous? Us? Never!
Obviously though, despite all these dating rumors, Selena has confirmed that she's single, so that's that! But while we're here, we might as well have a recap her dating history in general...
Selena Gomez's dating history
So while there are plenty of rumors around Selena's dating life, who has the singer actually been in confirmed relationships with in the past?
1. Selena Gomez and The Weeknd (2017)
After Selena's relationship with Justin Bieber (which began in 2011), Selena dated The Weeknd, a.k.a. Abel Tesfaye, for ten months in 2017. The pair went Instagram official in January, before making their red carpet debut in May of the same year.
Sadly, the pair went their separate ways in October 2017, with a source telling People: "It's over for now, but they're still in touch."
Though this is subject to some discourse, Selena is said to have briefly rekindled her relationship with Justin following her breakup from The Weeknd, and before Justin reunited with now-wife Hailey Bieber. The Weeknd also went on to rekindle his relationship with Bella Hadid, before splitting again in 2019.
2. Selena Gomez and Charlie Puth (2016)
In 2016, Selena was linked to singer Charlie Puth after they recorded the duet "We Don't Talk Anymore" together, though this romance didn't last long.
Puth did allude to their relationship in an interview with Billboard in 2018, saying it was: "very short-lived, very small, but very impactful. And it really messed me up. I'm trying to put this the best way possible: It wasn't like I was the only person on her mind. And I think I knew that going in—what I was getting myself into."
It's not clear how long the pair were together, but it seems their romance had a lasting effect!
3. Selena Gomez and Zedd (2015)
Selena and Zedd confirmed that they had dated for a few months in 2015, though the DJ got candid about their relationship to Billboard in 2017, revealing: "People were hacking my friends' phones. I was pissed. I kind of knew what I was getting myself into. She is one of the most talked about people in the world, but I had no idea how much that would change my life."
Ahead of her brief fling with Zedd, Selena reportedly went on a few dates with One Direction's Niall Horan—the pair were also linked again in 2019 before Niall confirmed that he was in fact single. We definitely ship it though!
4. Selena Gomez and Justin Bieber (2011-2015)
Selena's most famous romantic pairing was, of course, with Justin Bieber. Introduced by their respective managers, the couple were fairly public about their relationship, attending various events and red carpets with each other, much to fan's delight.
Dubbed by fans as "Jelena" these two had quite the tumultuous relationship, plus plenty of fan theories around songs that are supposedly written about each other—namely Justin's "Sorry" and Selena's "Lose You To Love Me."
When did Selena Gomez and Justin Bieber date?
They were, by many accounts, each other's first loves and dated on and off for about four years from 2011 to 2015 (from when Justin was around 17 and Selena was 19.) There were also a number of reports that the pair rekindled things briefly in 2017, before Justin's relationship with his now-wife, Hailey Bieber.
Along with all the rumored songs about each other, Selena also spoke about their relationship in her new documentary My Mind & Me—which gnarred a big reaction from fans—dubbing their breakup the 'best thing' that ever happened to her.
Selena said: "Everything was so public. I felt haunted by a past relationship that no one wanted to let go of. Then I just moved past it, and I wasn't afraid anymore."
Before adding: "I feel like I had to go through the worst possible heartbreak ever and then just forgetting everything at the drop of the [hat], it was really confusing. But I just think that needed to happen and ultimately it was the best thing that ever happened to me."
Before her very high-profile romance with Justin Bieber, Selena also dated Nick Jonas in 2008, dubbing their relationship "puppy love", before having a brief fling with Twilight's Taylor Lautner in 2009.
You can see the singer-actress discuss some of her past relationships in the Selena Gomez documentary, My Mind & Me, streaming on Apple TV+.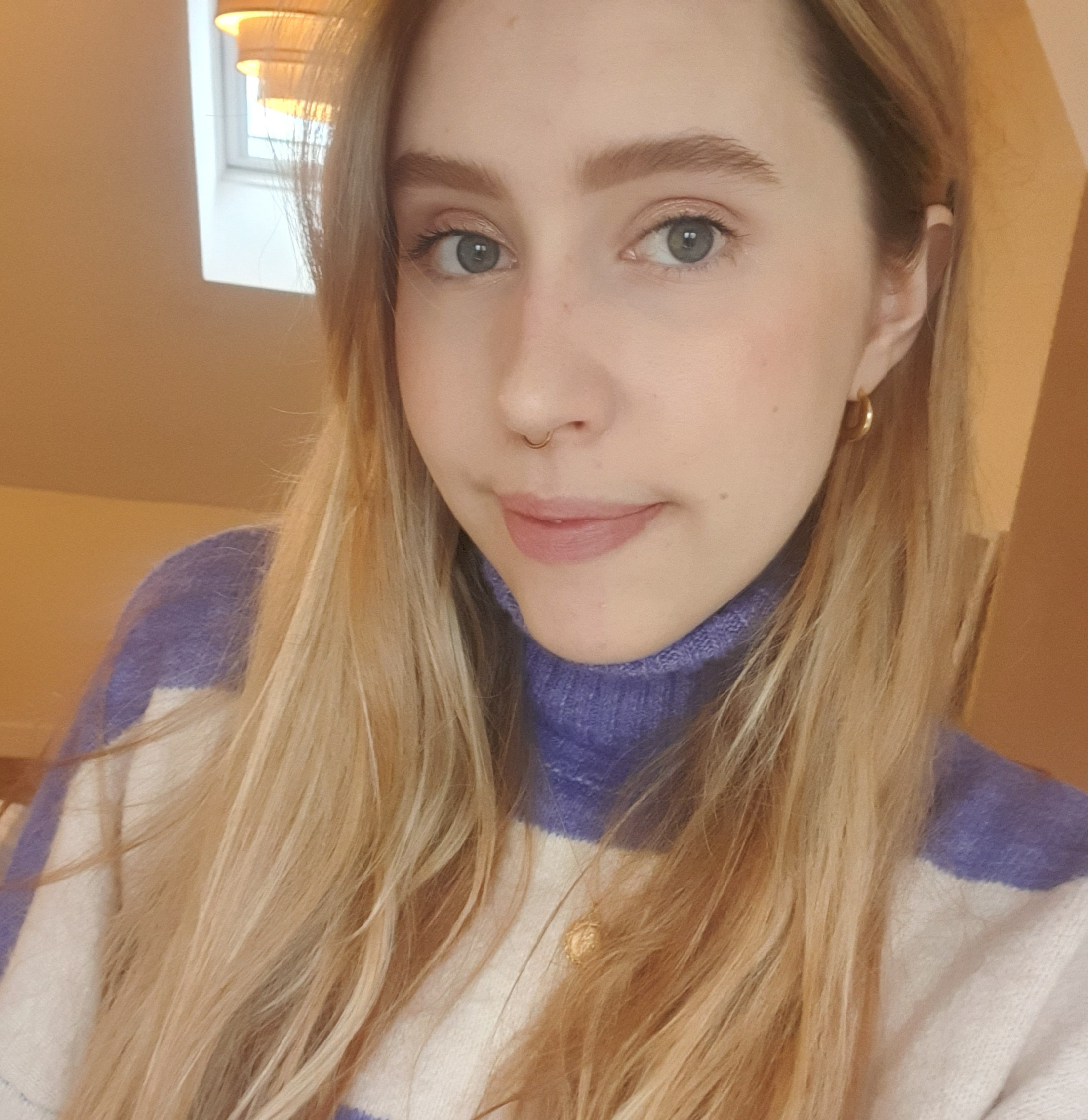 Naomi is a Lifestyle News Writer with the Women's Lifestyle team, where she covers everything from entertainment to fashion and beauty, as well as TikTok trends for Woman&Home, after previously writing for My Imperfect Life and GoodTo. Interestingly though, Naomi actually has a background in design, having studied illustration at Plymouth University but lept into the media world in 2020, after always having a passion for writing and earned her Gold Standard diploma in Journalism with the NCTJ.
Before working for Future Publishing's Lifestyle News team, she worked in the Ad production team. Here she wrote and designed adverts on all sorts of things, which then went into print magazines across all genres. Now, when she isn't writing articles on celebs, fashion trends, or the newest shows on Netflix, you can find her drinking copious cups of coffee, drawing and probably online shopping.