What are sneaky links on TikTok? The social media phenomenon explained
What to know about sneaky links, the racy hashtag taking over TikTok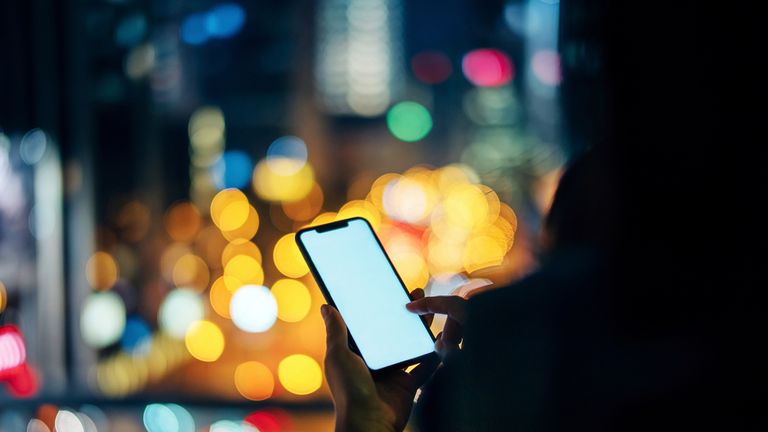 (Image credit: Getty Images)
From TikTok hacks to makeup tips, the video-sharing platform always seems to provide a wealth of information you never knew you needed. (Who's stocking up on those self tanning drops for summer?)

In some cases, the platform's viral trends skew away from TikTok yoga pants and drift more towards risqué ideas, especially as of late, like TikTok's April 24 trend. And the latest craze will have you holding onto your hat.
The term "sneaky links" has been making the rounds in recent weeks, raking in millions of views across multiple hashtags. But what exactly does this new slang entail?
What are sneaky links on TikTok?
Essentially, this is social media's way of allowing quick hookups to come to fruition. "Sneaky links" let TikTok users arrange an in-person meetup for a casual fling, and some platform users go so far as to have a dedicated sneaky links schedule—commitment for the commitment-phobes.

The meetup is intended to be a secretive, no-strings rendezvous—think the kind of clandestine meeting one would set up with their side piece or forbidden lover. (Why you would then put said secret meeting on social media is beyond us.)

The truly dedicated #SneakyLinks followers also share their go-to beauty buys and intimate items and toys that they use the night of. (We told you to hold onto your hats!)
And, according to a few videos under the #SneakyLinks hashtag, one of the most important rules is to never fall for your said sneaky links. It's all about being casual.
What do sneaky links look like?
When it comes to TikTok, sneaky links manifest as memes, lingerie shots, beauty go-tos and, at times, a bit too much information. They're often soundtracked, fittingly, to the song "Sneaky Link" by HXLLYWOOD.

See some examples of sneaky links below:
For those who are keen on sticking with TikTok's cleaning hacks rather than setting up any sneaky links of their own, there are still plenty of other ways to enjoy a steamy evening.

Need a few tips? We've got you: hands-free vibrators and sex toys promise a big O with minimal effort, and our favorite app-controlled vibrators are making a buzz. Take for example the Lovense Nora (our review calls it "mind-blowing" and touts its G-spot stimulating spinning head), which has gone viral thanks to a humorous sex toy video about the device on Twitter.
From the most popular sex toys to sneaky links Q's and everything in between, we're always here to help you learn more about the latest steamy phenomenon that has captured millennial minds.
Danielle is a news writer for woman&home and My Imperfect Life. When she's not working, you can find her experimenting with new recipes or sitting on the couch with a good book and a cup of coffee.