What is the Medusa Project in 'Who Killed Sara?'
We finally find out what the Medusa Project is and what it has to do with who killed Sara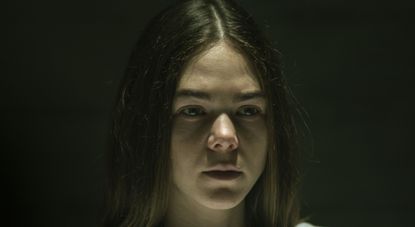 (Image credit: Netflix)
Every character in Netflix's Who Killed Sara? (¿Quién Mató a Sara? in Spanish) is more slippery than a snake. With each of them harboring their own secrets about what led to who really killed Sara Guzmán, each season has had viewers jumping through hoops to understand what is going on.
The latest and final season of the Netflix mystery thriller was centered around the Project Medusa cliffhanger from the Who Killed Sara? season 2 ending. As the show introduced newcomer Reinaldo (played by Jean Reno), it portrayed his position as the head of The Medusa Project and a serious contender for who really killed Sara.
But what exactly is The Medusa Project and how does it tie into the plot of Who Killed Sara? season 3? Here's what to know.
*Warning: spoilers ahead!*
What is The Medusa Project in 'Who Killed Sara?'
The Medusa Project was created by Reinaldo as a facility to treat patients with homosexuality and schizophrenia.
The project is named after the mythical Greek figure Medusa. In the series, Reinaldo recounts that some people suffer from childhood traumas and inward aggression that cause them to be slightly mad inside, which he calls the Medusa Complex. Sara's schizophrenia, which she inherited from her biological father, made her a perfect patient for Reinaldo, as he explained in season three that the voices Sara hears as a result of her schizophrenia were "serpents of the mind."

The show alludes to this connection a lot and has drawn links to Medusa across the three seasons, as Sara sees serpents in her hair when she looks in the mirror à la the mythological figure. Moreover, Reinaldo explains how the complex can cause people to do extreme things they wouldn't usually do, such as tampering with someone's breaks, which Sara did to Nicandro, as well as the somewhat disturbing drawings that Sara made in her notebook.
Why was Reinaldo so obsessed with The Medusa Project and finding a "cure" for homosexuality and schizophrenia? Well, the show alludes to the fact that he was desperate to "treat" homosexuality because his daughter Daniela was gay. His reasoning was entirely personal as he failed to accept that being gay is not a disease. Instead, he encouraged her and Chema, who was admitted later on in season three by his mother, that they should be ashamed of their homosexuality.
What does The Medusa Project have to do with Sara's death?
Now is probably also a good time to mention that Reinaldo is also Nicandro's dad. Remember Nicandro? He's one of the best friends of Rodolfo Lazcano (Sara's boyfriend) and Álex Guzmán (Sara's brother). His son being best friends with key people in Sara's life gave Reinaldo prime access to Sara prior to her starting his program.
It is through The Medusa Project that Reinaldo got Sara's best friend Marifer and his son Nicandro to help conduct his twisted plan to have Sara as his "Patient Zero."
Reinaldo knew that with Sara's family involved, particularly her brother Álex, Sara would not be able to take part in his project. So, he concocted a scheme in which Sara "died" so he could bring her to The Medusa Center. He arranged for Álex to be fired from his job and hired at a new gym where Álex could meet Rodolfo, who was friends with his son Nicandro but also the son of Reinaldo's friend Cesar.
By Álex becoming friends with Rodolfo, it introduced Sara to him and his group of friends. He then furthered his plan with Marifer by having her put in Sara's mind that she needed to meet her schizophrenic father, Abel Martinez, which negatively impacted Sara's already fragile state of mind.
For those who don't remember, Marifer had admitted to cutting the cords on Sara's parachute, thus causing her accident. However, in season three, it is revealed that Reinaldo concocted that fake story in order to have her take the blame for Sara's death in exchange for money. Now, you may be wondering why Marifer took the money from Reinaldo. Well, she wanted to support her family and give them a better life. She also had no idea the extent of Reinaldo's plan and by the time she did, she was pretty deep in.
The experiments conducted on Sara at the Medusa Center by Reinaldo ultimately led to Sara killing herself, as she refused to be his guinea pig any longer.
All episodes of Who Killed Sara? season 3 are now streaming on Netflix. Here's what's happening with Who Killed Sara? season 4.
Liv is a freelance journalist currently studying English at university. She loves covering everything from entertainment and politics to lifestyle and travel. As well as writing for My Imperfect Life, Liv has bylines in The Times, HuffPost, Den of Geek, Bustle The Metro and The Bookseller.