Your weekly horoscope is here: July 17 - July 23
Your weekly horoscope is here—and it's one of the most important weeks of the entire summer!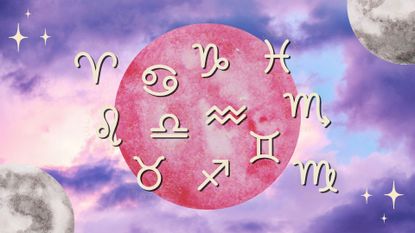 (Image credit: Future)
Get ready to tackle one of the most important weeks of the entire summer! Over the days ahead, we have a new moon, two planetary bodies entering retrograde, and an epic clash between Mars and Saturn. The world around us will be shifting, so try finding little moments of solitude and peace whenever possible.
On Monday, the moon renews itself in the sign of Cancer, heralding a new beginning. However, instead of being action-oriented, this event is asking us to reflect on our past. Being a zodiac sign that connects us with family and our chosen clan, Cancer opens the door for us to find answers to our questions, when we explore the most nostalgic side of ourselves. At the beginning of the week, ask yourself: how can my past inform a better future for me? However, don't make any changes now, as the Mars-Saturn square that occurs midweek could put a damper on anything started now.
Meet the expert: Narayana Montúfar
Over the weekend, Venus begins its retrograde, which will last until September 3! Until then, we're asked to move slowly when it comes to relationships. It is never advised to begin a romantic relationship or take an existing one to the next level. If possible, also try to avoid getting a tattoo or making any big changes to your style. Ruminate and search—but don't act until after the retrograde for better results!
Check your horoscope below for your rising as well as your sun sign (and for more cosmic intell, don't forget to check your July 2023 horoscope and your 2023 horoscope predictions).
Weekly horoscope: what does this week have in store for you?
Aries weekly horoscope
This could be a testing week, Aries, when a clash with a parent, a boss, or a client could bring disappointment due to a mistake made in the past. This is a test of your character, and the cooler you remain, the better you will look! Then, as Venus retrogrades in your romance house, an old lover could suddenly reappear this summer. However, you might be better off exploring closure and remaining friends than getting back together.
Taurus weekly horoscope
This week's energy centers a lot on your family and home life. If your career has been preventing you from connecting with your people, the beginning of the week is the perfect time to get in touch with them. Make this effort—because as soon as your planet, Venus, goes retrograde on Saturday, a deep period of revision begins in this area of your life. For you, this will also be a time to rethink if your home functions as the heaven on Earth that you need it to be.
Gemini weekly horoscope
This week, it could be difficult to find a healthy work/life balance as obstacles to finishing a project appear left and right. Patience and discipline will be required from you, dear Gemini. It will also be key to think before you speak, as Venus goes retrograde in your sector of thought and speech. From now until early September, you might decide to spend more time alone, due to the desire to finish either a creative or a communication-related project.
Cancer weekly horoscope
A new beginning is happening for you, dear Cancer! While this new moon could be emotional and even a bit triggering, it could see you making a considerable change in your life. You might decide to abandon a toxic habit, relationship, or situation—congratulations! Over the next six weeks, as Venus goes retrograde in your money sector, you will be asked to closely inspect your finances and reformulate your budget. This will also help you figure out what is truly valuable for you!
Leo weekly horoscope
It's time to embrace the solo journey and go within, Leo. This week's new moon might make you realize that a deep change needs to happen in your life. However, it's not something that requires speed—in fact, the summer retrograde of Venus will assist you in this rare process of transformation. What truly lights your spirit and excites you? And… is a new desire to rebel part of this "new you" about to be born? Focus on answering these questions over the next six weeks!
Virgo weekly horoscope
With ambitious Mars and asteroid Pallas now in your sign, you're feeling the need to be productive. But unfortunately, an argument with a client or business partner could put a damper on your plans. Remember, this is a sprint and not a marathon, Virgo! By week's end, you might realize that, in order to truly hit your long-term goals, you first must go within. Luckily, Venus retrograde will assist you by inspiring you to adopt a new spiritual practice this summer.
Libra weekly horoscope
A powerful new beginning is arriving for your career this week, Libra. And while this might be good news for you, you could find out that it is not for other people! For some time now, you have noticed some of your friendships and collaborations changing. And most likely than not, some of them are likely to end or at least change as Venus moves backward in your eleventh house of social connections. In the end, you will be left with free space to welcome better people.
Scorpio weekly horoscope
This week's new moon could touch a very deep place in your heart, Scorpio! It could help you realize that you're no longer inspired by the same career path—you're ready for something new! Retrograde Venus will be stirring up the pot in this area of your life, with the finality of helping you revamp your goals and desires. This week, begin a journal in which you can pour all the ideas you have that can serve as guidance in this process.
Sagittarius weekly horoscope
Life could be challenging this week as a misalignment between your career goals and your lifestyle is exposed. This could drive you to realize that a change or upgrade is required if you're going to make this work. Fortunately, the retrograde of Venus is here to assist you in what needs to be done, so you can keep it all! Over the next six weeks, working with a career or life coach could be your ticket to materializing the life of your dreams, Sagittarius!
Capricorn weekly horoscope
Don't strive for perfection, Capricorn. As Mars in Virgo performs an epic clash with Saturn, your planet, it could feel nearly impossible to push a project through the finish line. This is a time to be strategic with your moves but also patient with yourself. You might also notice you're not the only one struggling with delays—everyone else is, as more planets enter retrogrades this week. For you, the retrograde of Venus will mean truly examining your ability to relate at a deep level.
Aquarius weekly horoscope
You might need to have a tough conversation about money this week, most likely about something that happened in the past. This is about finding a middle ground—which is actually a similar theme that will be present in your life for the next six weeks. Venus retrograde will have you re-evaluate your needs in one-on-one relationships, which will allow you to figure out if the people with who you invest most of your time and energy are truly right for your path… no pressure!
Pisces weekly horoscope
If feelings of frustration have been bottled up between you and a special person in your life, these could bubble up to the surface around mid-week. And the sooner you both deal with them now, the better things will be in the long run. Over the weekend, Venus goes retrograde in your sixth house of work and wellness, kicking off a six-week period of revision of certain important projects. Alternatively, you could also be inspired to make changes to your eating and exercise habits.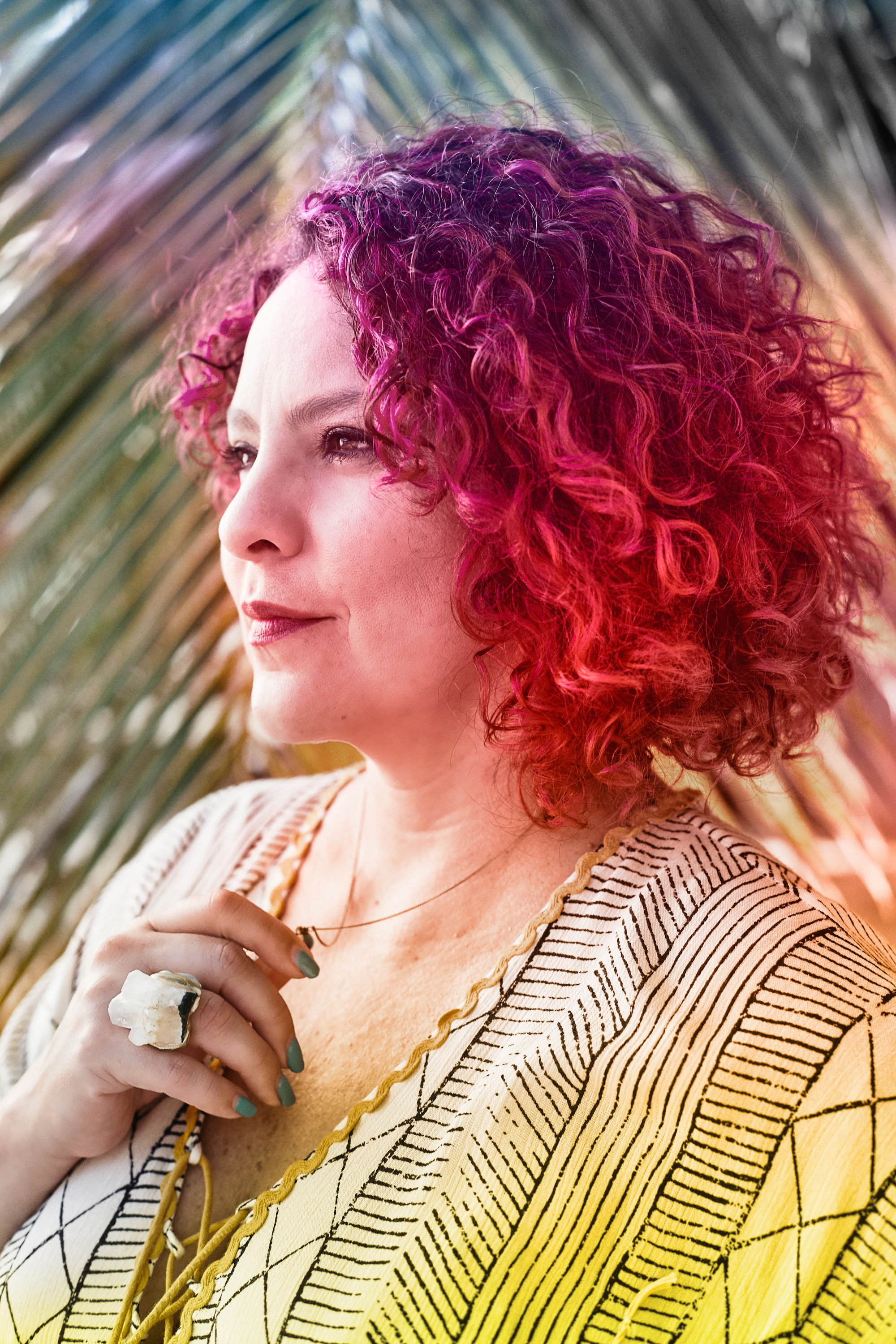 Narayana Montúfar is My Imperfect Life's resident astrologer, responsible for our weekly horoscopes and monthly horoscopes. She's also an artist, writer, and energy healer who finds inspiration in the symbolic language of astrology. An expert in the astrological studies of the Moon, she's the author of Moon Signs: Unlock Your Inner Luminary Power and was featured as one of Medium.com's Authority Magazine 2020's Strong Female Leaders, Destig Magazine's Top Artists to Collect in 2020, and one of Vogue's 13 Astrologers to Follow in 2021.
You can also find her astrological work featured in numerous lifestyle publications like Teen Vogue, Refinery29, InStyle, Brit+Co, Bustle, Pop Sugar, Well + Good, Women's Health, Romper, and more. In her private astrology practice, Narayana's holistic approach seeks to create a positive impact by connecting each one of her clients to the uniqueness of their chart and illuminating their path toward the ultimate state of self-empowerment and self-discovery.