Your weekly horoscope is here and it's an energetic week for everyone
Setbacks and misunderstandings from the past month will also fully dissolve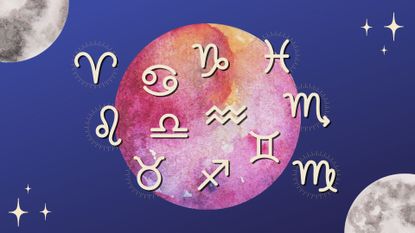 (Image credit: Future)
Welcome to your weekly horoscope! Get ready for an energetic week–over the days ahead, the planets will be clashing but also harmonizing with each other, which will bring an energy of push-and-pull. The great news is that with four planets being in some of their strongest position in the sky, our powers of manifestation reach new heights. While we might run into obstacles when chasing our goals, there will be celestial help working on our behalf.
On Monday, our cosmic messenger Mercury enters Gemini, its home sign, boosting all things communication. This is when all the setbacks and misunderstandings from the past month fully dissolve.
The next day, the full moon in Sagittarius (or Strawberry moon) rises in the sky. Feeling optimistic and thinking big is a theme of this lunar event—however, we must remain aware that certain things aren't as they seem to be. When making important decisions, ask for other people's opinions and triple-check the information you receive.
Over the weekend, there's trouble in paradise as Venus, the planet of pleasure and relationships, clashes with Saturn, the planet of boundaries. This connection could add stress to our relationships, and running away from conflict could backlash. If something comes up for you, know that putting in the extra effort to fix things now will reduce the risk of relationship dramas down the road.
Read your horoscope below for your rising as well as your sun sign (and don't forget to check your June horoscope and your 2022 horoscope predictions too).
Weekly horoscope: what does this week have in store for you?
Aries
This could be an intense week, Aries, but the outcome will be up to you! A link between Mars and Chiron in your sign could reawaken an old insecurity or issue that was previously swept under the rug. Under this week's full moon, it's time to put an end to it, even if it is painful. By facing this issue head-on, you are telling the universe you are ready to overcome it, which will only make you stronger.
Taurus
The beginning of the week is an amazing time to sit down and reflect on your financial strategy for the future while Venus and asteroid Pallas meet in your sign. If money is not in your mind, this energy could also translate into thinking about your personal values and how they have evolved over the past year. At the week's end, a serious conversation about your career could take place. The deals and connections you make this week will most likely be long-term.
Gemini
Strike a balance, Gemini! This week's full moon highlights the need to balance your own needs with those of others. This could involve a romantic or business partner, or someone who you deal with one-on-one. Because elusive Neptune will be involved here, however, it's crucial to know that not everything is as it seems. In the case that you need to make an important decision, it might best to push it to next week, once the fog dissipates.
Cancer
For you, Cancer, this week's combination of energies could translate into a sweet deal or collaboration. So even though you might not feel like networking, you should. While the conversations you have might feel confusing at first, the connections you make now set you up to receive new and exciting opportunities. On another note, this week's full moon lands in your sixth house of health, signaling the need to abandon an unhealthy habit for the sake of boosting your wellness and well-being.
Leo
Work hard, play hard, Leo! Asteroid Pallas and Venus lend you an incredible opportunity to strategize your next career moves. At the beginning of the week, spend some time brainstorming some ideas that could eventually lead to a higher salary or revenue. Under the full moon, your inbox will be on fire with invitations to attend events and get-togethers. So, once you've done your homework, hit the town with your VIPs and celebrate the last days of Gemini season.
Virgo
Take a deep breath, Virgo. With Mercury now in Gemini, all the projects that stalled over the last month begin to gain speed. Prioritize, because as the full moon will show you, you can't do it all! Since the luminaries are creating a tricky configuration in the sky, they illuminate the need to bring more balance to your life. So, when things get intense this week…. Spoiler alert: You will need to put yourself as well as your well-being first.
Libra
Open your mind to the beauty of the universe, Libra. With your ruler Venus meeting asteroid Pallas this week, you're in need of surrounding yourself with art and beautiful things. Simultaneously, the full moon's energy might have you busy dealing with emails, phone calls, and people. Take care of business so you can free yourself up for more adventurous and fulfilling activities. Over the weekend, a serious conversation might need to take place around the shifting boundaries of an important relationship.
Scorpio
Relationships are your focus this week, Scorpio. If you have a serious partner, this week's astrology could bring you closer together and even begin a new way of connecting. As you go deeper, serious talks about finances, intimacy, and balancing the give-and-take could be happening under the full moon. If you are single and looking into connecting with new prospects, walk the road less traveled, as you could run into interesting people where you least expect it.
Sagittarius
You're not the emotional type, but the full moon happening in your sign has you in your feels at the beginning of the week. You're also yearning for social or romantic attention—and you should seek it, but career and family responsibilities are stealing most of your time. Striking a balance is key now, as your leadership abilities are being tested. When writing emails and important correspondences, make sure to double and triple-check your work, as confusion will be in the air.
Capricorn
This is a social week for many people but not for you, Capricorn. The full moon falls in a sensitive part of your chart, bringing you an overwhelming need to be alone. Consciously or unconsciously, you are processing things, so it's only smart to give yourself time to rest and release. If an issue from a past relationship seems to torment you over the weekend, it's time to have that talk and put things to rest by seeing the situation in a new light.
Aquarius
A sense of responsibility fills your week as both the Venus-Saturn clash and the full moon activate your sense of responsibility. A family member or a close friend might need your help, so this is definitely a week in which you might have to focus more of your energy on others instead of yourself. The good news is that if things have been intense at home, the Venus-Pallas connection helps smooth things out by bringing compassion into the mix.
Pisces
This week's intense cosmic weather might make you feel like hiding in your cave. But guess what? That might not the best idea. This week's full moon is asking you to roll up your sleeves and show up, as an important project might be now moving fast and maybe even coming to fruition. The great news is that, as you put your best foot forward, you are also healing some of your deepest insecurities around how valuable your work really is. And that, Pisces, is truly priceless!
Cute astrology-themed gifts
Brand
Colour
Price
Refine ☵
Sort By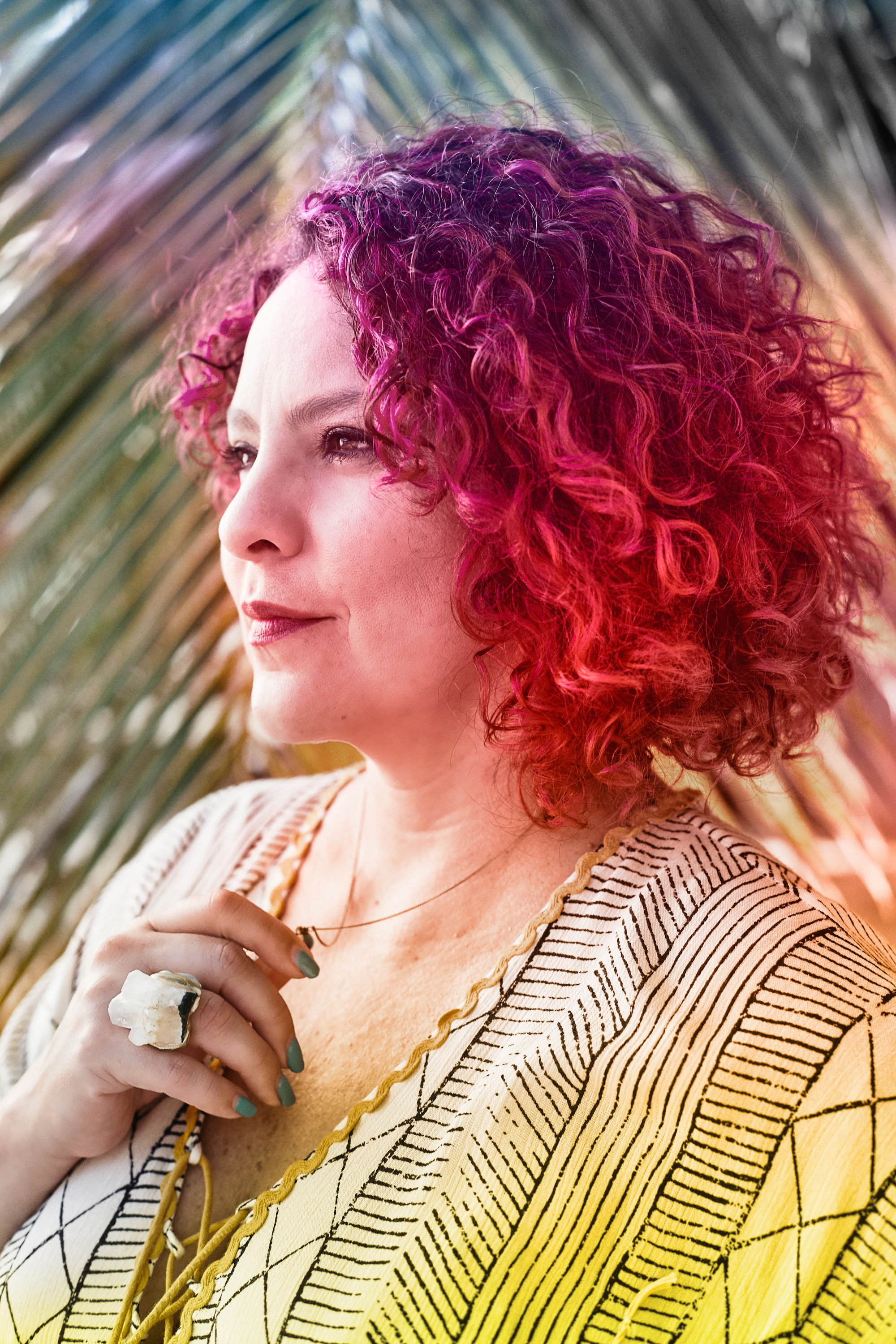 Narayana Montúfar is My Imperfect Life's resident astrologer, responsible for our weekly horoscopes and monthly horoscopes. She's also an artist, writer, and energy healer who finds inspiration in the symbolic language of astrology. An expert in the astrological studies of the Moon, she's the author of Moon Signs: Unlock Your Inner Luminary Power and was featured as one of Medium.com's Authority Magazine 2020's Strong Female Leaders, Destig Magazine's Top Artists to Collect in 2020, and one of Vogue's 13 Astrologers to Follow in 2021.
You can also find her astrological work featured in numerous lifestyle publications like Teen Vogue, Refinery29, InStyle, Brit+Co, Bustle, Pop Sugar, Well + Good, Women's Health, Romper, and more. In her private astrology practice, Narayana's holistic approach seeks to create a positive impact by connecting each one of her clients to the uniqueness of their chart and illuminating their path toward the ultimate state of self-empowerment and self-discovery.