Your weekly horoscope is here: November 1 - November 7
Our cosmic communicator Mercury is active this week. Here's what the weekly horoscope has in store for your sign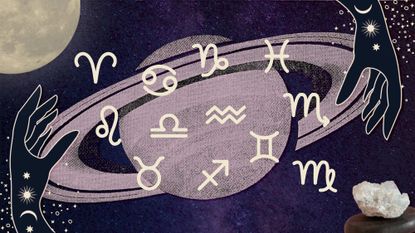 (Image credit: Future)
We are heading towards an interesting week in which many of us will feel a deep drive to assert ourselves and succeed. Mercury, our cosmic communicator, will be pretty active this week, so expect to receive lots of messages in the form of emails, texts, and calls. Do watch out how you communicate this week, however. Tuesday's challenging aspect between Mercury and Pluto could intensify interactions with others, especially at work and with authority figures.
On Thursday, November 4th, this month's New Moon arrives in the powerful sign of Scorpio. Having a close tie to the past, this lunation comes with the opportunity to break free from deep-seated fears and preconceived notions. Change is in the air, and this New Moon is the perfect segue into the journey of reawakening our inner power. Do pay attention to what happens around this time, as this lunation happens to be a window into foreseeing our future.
On Friday, lover Venus makes a power move by entering Capricorn, where it will stay until March 5th of 2022! In this committed and driven earth sign, Venus is industrious, serious, and ambitious when it comes to both, love and money. Get ready to adopt a serious mindset about finance and partnerships.
---
---
Weekly horoscope: what does the week ahead have in store for you?
Aries
With your planetary ruler, Mars, now in powerful Scorpio, you're feeling your drive and energy coming back, Aries. For the next few weeks, you will have access to an incredible amount of energy to laser-focus on the tasks at hand—so use it wisely. The entrance of Venus into your tenth house of career and public visibility will increase your ambition, making the next few months ideal for asserting yourself in this area of your life.
Taurus
The upcoming New Moon is happening in your relationship sector, Taurus, bringing a new beginning to your one-on-one connections. Since this lunation is setting the tone in this area of your life for the next two years, it's important to take note of what comes up for you now. Venus' immersion in your ninth house of horizons will begin a period in which you will crave foreign and exotic experiences. Life could become oh, so exciting for the next few months!
Gemini
Mercury, your planetary ruler, runs into a challenging clash with powerful Pluto this week, which could mean issues with authority. This is not the week to ask for a raise—or to take big risks, Gemini. This week's New Moon in your sixth house of work and daily routine, however, does bring an amazing opportunity to start planning for a fresh start. What would you like to change in this area of your life? Go for it and set ambitious intentions!
Cancer
Practicing self-care will be important as the Moon and Mercury in Libra intensify the energy around your home sector. Having alone time or taking a restoring bath could be more than ideal on Tuesday or Wednesday. What's exciting about this week is Venus entering your seventh house of partnership, heralding a few months in which your focus will center around all kinds of one-on-one connections. It's time to begin thinking about who could help you make your dreams come true, dear Crab.
Leo
Communication overload could be in the cards as the planets activate your sector of communication. Under this influence, less is more, so try taking a break from constantly scrolling on social media. You might have to make a decision under this week's New Moon. If doubt creeps in, listen to your heart—and remember that the more you go with the flow, the better the result will be. Life gets exciting when you are open to new possibilities!
Virgo
The beginning of the week could feel intense as your ruler, messenger Mercury, runs into a clash with powerful Pluto. If talks about money stress you out, it might be better to leave the subject for another time. In fact, Thursday's New Moon kicks off a new beginning in the way you communicate. But the best news for you is Venus entering the sector of your chart that rules fun, creativity, and sex. Are you ready?!
Libra
The energy could feel a little intense, Libra, so make sure to give yourself the opportunity to rest. This is especially true on Tuesday and Wednesday, when the Moon and Mercury in your sign will form challenging aspects to other planets. On a more positive note, this week's New Moon in your money sector is your opportunity to set some financial goals for the future. When doing so, thinking outside the box could be beneficial.
Scorpio
This week's powerful New Moon is happening in your sign, bringing you the opportunity to dive deep into your soul and connect with your deepest desires. Big changes are on the horizon, so be open to what the universe has in store for you. Venus entering your communication sector will likely bring new and fresh ideas your way. You're a private sign, but for the next few weeks, you'll be more attracted to wit, cheerfulness, and verbal rapport.
Sagittarius
Get in touch with your intuition, dear Sag. As the Moon renews itself in your twelfth house of subconscious mind, important messages are waiting for you. All you have to do is turn off the noise around you. Venus leaves your sign this week, but the good news is that her majestic vibe will now bless your financial sector, making the next few months ideal to invest some of your energy in revamping this area of your life.
Capricorn
This is a time to get in touch with your inner power, dear Capricorn. With Mercury in your tenth house of career clashing with Pluto in your sign, you might have to deflect people's intensity, especially in business dealings. Know that your patience will pay off as soon as Friday arrives once Venus enters your sign. For the next few weeks, you have the power of attraction in both, love and money—so how will you use it?!
Aquarius
Stay alert this week, Aquarius. With Mercury activating Pluto's manipulative vibes in your twelfth house of secrets, something you say this week could be misinterpreted. This is especially true when it comes to business and networking settings. With ambitious Mars now parked in your sector of career and public visibility, you're eager to assert yourself. However, it might be better to wait for the cosmic weather to calm down before making your power move.
Pisces
Be firm with your boundaries this week, Pisces. With Mercury activating a sensitive area of your chart while clashing with Pluto in your house of friendships and community, someone could be spreading gossip about you. In more exciting news, this week's New Moon arrives to expand your world and the amazing possibilities that the future holds. If there's anything that you wish to learn or a faraway place you would like to visit, start putting your plan together.
Athena Antares is a traveling writer, astrologer, and mystic who believes in adding a touch of magic to everyday life. She has written horoscopes for numerous lifestyle publications and has dived deeply into astrological magic and manifestation spell work. In her spare time, Athena enjoys exploring new places, spending time in nature, and reading charts for her worldly clientele.