When will the next full moon be? Here's what July's Buck Moon has in store
Have you asked, "When will the next full moon be?" We've got you covered—astrologically and astronomically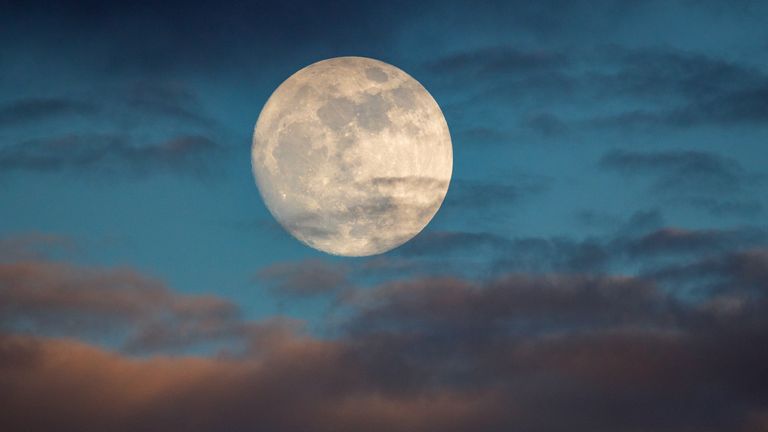 (Image credit: Getty Images)
This July, we're gearing up for a celestial event that promises bold transformations. 
Astrologists predict interesting changes in the aftermath of this month's lunation, but regardless of zodiac signs, one thing's clear: the July Buck Moon is all about making ourselves a priority. 
So see ya, Strawberry Moon—it's the Buck Moon's time to shine, quite literally.
When will the next full moon be?
Mark your calendars for the Buck Moon on Friday, July 23rd. According to the Old Farmer's Almanac, the Buck Moon will reach peak illumination at 10:37pm ET, and the best way to catch a glimpse would be to look southeast. 
Buck Moon: meaning of the name
The Buck Moon's origins are a bit difficult to pinpoint, but the term likely hails from Native American, Colonial American, and European ancestors. Since deer's antlers are fully grown in July, the lunation was given the name in honor of the animal. 
Other terms for the full moon in July include Salmon Moon, Full Hay Moon, and Moulting Moon, to name just a few. 
What should we expect during the Buck Moon?
Prepare to do an about-face.  
"This is one of the most interesting full moons of the year, as it activates the 2021 theme of great transformation," says author and astrologer Narayana Montufar. "It is happening in Aquarius, a sign that is ruled by both Saturn and Uranus, the two planets that are changing the structure of our lives and moving us towards the future."
Although it has similarities to full moons in previous months, the Buck Moon is likely to result in surrendering to situations—or even people—that we've been reluctant to release.
"Like every other full moon, this one will bring endings and situations to a climax, and in this particular case, these changes have been a long time coming," Narayana adds.
Who will be most affected by the Buck Moon?
Take note, friends: Aquarius, Leo, Taurus, and Scorpio will be most affected by the Buck Moon.
How to prepare for the Buck Moon?
Now is the time to unleash your creativity and say goodbye to situations that no longer serve you. 
"Since Aquarius is a very mental sign, I love the ritual of writing stuff we want to get rid of on a paper and after meditating over them, burning the paper as we see them leave our lives," Narayana says. "This incorporates the air and fire elements, with the air being the written words, and the fire being the candle or bonfire."
During the July full moon, we also encounter the Grand Fire Trine with asteroid Vesta and Black Moon Lilith. In astrological terms, that means fueling our inner fire with the out-of-date things that we release. In simple terms, now is the best time for women to shift their focus inward. 
"Putting ourselves first, casting banishing spells, and consulting the tarot with our girlfriends seems like the best of plans," Narayana adds. 
If you need us, we'll be preparing ourselves accordingly for July 23rd!
Danielle is a news writer for woman&home and My Imperfect Life. When she's not working, you can find her experimenting with new recipes or sitting on the couch with a good book and a cup of coffee.