How to apply BB cream: your ultimate guide to BB cream application
Everything you need to know about how to apply BB cream and reap the benefits of this skincare and make-up hybrid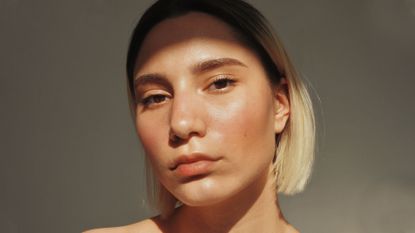 (Image credit: Getty Images / Dora Lazarevic / EyeEm)
The skincare world has many quandaries, and with so many products available, it's no wonder that there are so many questions like how to apply BB cream, and in what order should you apply your skincare.
Whether it's a serum or moisturizer, products should be applied in certain ways to maximize their full potential—generally, we're talking layering in order of viscosity from light to heavy. But where does BB cream fit into this equation? Short for beauty balm, the best BB creams are multitasking marvels that blur the skin, provide a veil of color, and offer a host of skincare perks to boot. But with so many benefits, you might be left wondering how to apply BB cream for the best results—before primer, after serum, alongside your moisturizer?
How to apply BB cream for best results
Step 1: Prep your skin
Before applying your ideal BB cream—one that matches your skin tone and suits your skin type and concerns—you need to ensure your skin is prepped to perfection. "Cleansing is key as doing so will remove dirt, excess oil, pollution and can also slough off dead skin cells which will stop skin looking patchy when you apply colour cosmetics", explains make-up artist Elaine Lynskey.
If you don't cleanse correctly, the build-up could cause breakouts, dehydration, dullness and skin ageing, and while hailed as a miracle product, there is only so much a BB cream can do.
Step 2: Apply a serum
Post cleansing, Lynskey suggests applying a treatment serum, which could be anything from Vitamin C to Niacinamide, and Bakuchiol. However, when it comes to the next step which would usually be moisturising, it really depends on your skin type.
"Some BB creams are full of nourishing oils and hydrating actives like hyaluronic acid and ceramides, making a moisturiser unnecessary. While others focus on combating specific skin concerns like acne, redness, or excess oil - meaning you may well need to hydrate the skin pre-application. In general, if you don't have a dry skin type you can use your BB cream in place of your moisturiser. However, if your BB doesn't contain an SPF, and you're using it during the day, apply an SPF first to ward off sun damage and then follow with your BB," explains Lynskey.
Step 3: Apply BB cream
Application depends on both the texture and coverage of your chosen BB. Traditionally BB creams are meant to look like a second skin, blurring with soft-focus ingredients and concealing thanks to the inclusion of foundation like pigments. "When it comes to application, the best method is to start at the centre of the face working outwards all the way to the ears and down to the neck, in order to create a seamless finish," explains Lynskey.
How to apply BB cream with fingers
Most BB creams offer a light sheer finish, and are best applied with your fingers as the warmth of your hands allows the BB to truly adhere to the skin, so it's impossible to see that you're actually wearing make-up. "If you feel like you need a little more help to cover things like redness around the nose, pigmentation, sun spots, or dark under eyes use a small fluffy brush to buff concealer into these more tricky to conceal areas. Doing this rather than applying more will ensure the skin finish is still flawless and radiant," adds Lynskey,
How to apply BB cream with a brush
If your BB has a buildable formula and you're looking for medium coverage, a long fluffy nylon bristle brush used in a sweeping motion works a treat. If you're after a fuller coverage, use a sponge or a foundation brush with dense hairs and a compact head, pushing the pigment into the skin using small circular movements.
Remembering that your BB cream is equal parts skincare and make-up. Oily and combination skin types shouldn't need to top with a dusting of powder as you would with a foundation, as your BB should have mattifying properties. Dry skin types will likely not need a highlighter to add some glow to what is typically quite a dull-looking skin type, because your BB should have lots of hydrating and luminous properties. This means you're not only saving time thanks to this multitasking product you're saving money too. Win-win!
Amerley is an award-winning beauty & lifestyle journalist who has been writing for the UK's most well-known glossies, websites and newspapers for over a decade. Known for her ability to predict the next big trend, there is really very little she won't try for a story. From microblading and injectables, to10 step skincare plans and breathing her way to better skin, Amerley loves to share her experiences and write relatable, informative and trend-led copy for beauty novices and junkies alike.