The best celebrity Christmas trees this year—so you can be inspired too
Celebrity Christmas trees are starting to pop up all over Instagram—here are the best so far...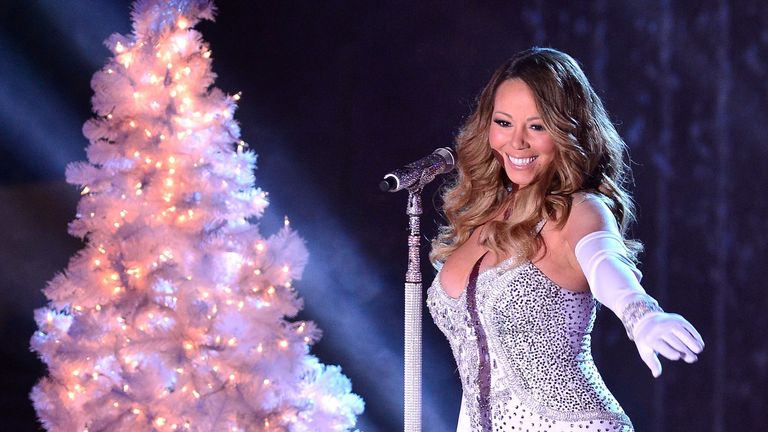 (Image credit: Photo by James Devaney/WireImage)
Every year as we head towards Christmas, celebrity Christmas decorations take over our socials. This year it's Christmas trees that have flooded our Instagram feeds and it's really helping to get the festive spirit in full swing.
It may only be the beginning of the month, but we've been spoilt with plenty of beautifully twinkling Christmas tree inspiration by the likes of Selena Gomez, Gigi Hadid, Tan France and — the queen home decor, herself — Martha Stewart.
While the last year or so has been a bumpy ride and, at times it's felt as though there hasn't been much to celebrate, we can certainly raise a hand (and a glass) towards the festive season—embracing a bit of at-home hygge and getting into the Christmas spirit as soon as possible—especially now we know it can help our wellbeing.
Whether you're into snow-like white trees or you prefer a more traditional style, our favorite celebrities have sparked many ideas for how to decorate our trees this year. While some of their trees might be a little more lavish—the Kardashians (of course) are known for their extravagant Christmas decorations, including giant trees that could only fit into a million-dollar mansion—there are still ways to recreate your favorite festive style on a budget.
So if you're after ideas, or simply want to have a little nosy inside the homes of the rich and famous, then here are a few of the celebrity Christmas trees we've spotted on social media. But brace yourself, they're all gorgeous...
The best celebrity Christmas trees
Selena Gomez
Selena's tree is one of the most achievable of the celeb examples. A single set of white fairy lights, some colored baubles and a pretty reindeer-patterned throw complete the look.
Gigi Hadid
Gigi's tree (see slide 3) is festive, family-focused and super-cozy. A white tree, with white lights and stuffed with ornaments—everything from snowmen to baubles to large candy canes. It's a festive treat for the eyes.
Mariah Carey
As we all know, Mimi = Christmas, so it's only to be expected that her tree glitters with gold lights, large silver and gold baubles and, of course, a huuuge star on the top of the tree. Beautiful.
Martha Stewart
As befits the woman who has made her name (and her fortune) through being an expert on homes and lifestyle, Martha Stewart's Christmas tree is just perfect. Right height (check), right shape (check), branches the right length (check). It's tasteful and stylish and we love it. If you can't quite manage Martha Stewart's levels of perfection, the green, gold, white color scheme is a design trend to aspire to.
Tan France
Tan is obviously someone who likes to get festive super-early. Halloween early, if the caption on his post is anything to go by. Still, with a tree as gorgeous as this, who'd blame him for wanting to live with it as long as possible?
Sagal is a journalist, specialising in lifestyle, pop culture, fashion and beauty. She has written for a number of publications including Vogue, Glamour, Stylist, Evening Standard, Bustle, You Magazine, Dazed and Wonderland to name a few.