Gucci has been named the hottest brand of 2020, with a little help from Harry Styles and The North Face
Gucci was the most-bought brand last year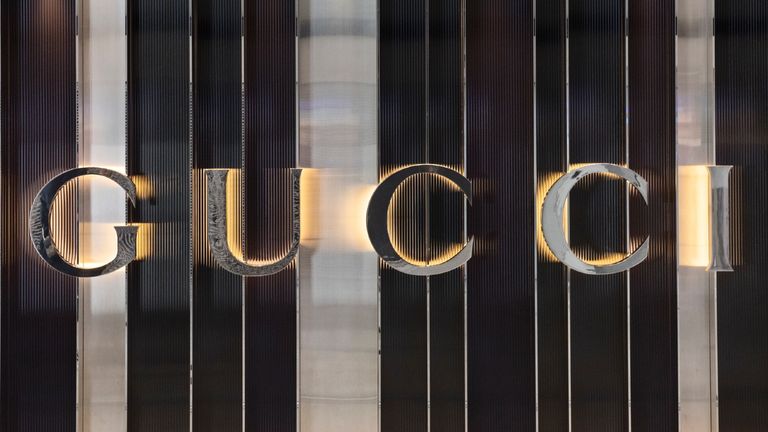 (Image credit: Getty Image / SOPA Images / Contributor)
Despite numerous lockdowns and shop closures, celebrities across social media are keeping us inspired with retro clothing trends and old-school beauty looks. Online shopping has been a savior, and we've been snapping up everything from sustainable activewear to 90s fashion trends and these funky Ugg boots.
But it's luxury brand Gucci that's seen the most shopping action according to shopping platform Lyst. The Lyst 2020 index shows the most bought items and hottest brands of the past year, and it's no surprise to see Gucci scooping the top spot. Lyst says: "Gucci retains its position as the hottest brand in the world, having honed a pandemic-era playbook of reaching consumers across multiple channels."
We think Gucci's muse, Harry Styles, deserves some recognition for the 2020 success though. Harry has been gracing our eyes in Gucci like never before, even making history in November for being the first man to appear on Vogue's cover wearing a dress. The frock in question? Made by Gucci, of course.
In another crucial move for Gucci, Styles chose to wear the brand in his music video for Treat People With Kindness, alongside Phoebe Waller-Bridge. The matching, sparkly, sequined V-necks they both wore accompanied by coordinated dancing was the ultimate way to kick off this year in serious style.
Harry Styles is a global inspiration, breaking gender stereotypes and enjoying fashion for what it is. He's the perfect person to help Gucci reach younger generations that love his music and unique style.
The second key player to Gucci's 2020 success was their collaboration with The North Face, a strategic move for the high-end brand to partner with the most trusted and sought-after outerwear brand.
The North Face's coats, though not cheap, are popular all ages—in fact, it's rare to go outside and not spot at least one person sporting a North Face logo.
Worn by hardcore hikers, style icons and celebrities alike, the already famous coat brand already saw its own 2020 success: the North Face Retro 1996 Nuptse was the most wanted coat of winter 2020.

Add Gucci's signature patterns and prints to the already iconic coat, and you have a guaranteed success story. Check out some of the fab pieces from the collab below:
Naomi is trainee news writer who writes for My Imperfect life, Woman & Home and Goodto. Naomi writes articles from fashion trends and skincare to entertainment news.