Okay, what's the deal: Is Cruel Summer based on a true story or not?
Is Cruel Summer based on a true story? In true Jeanette fashion, 'we don't know what's going on, but we're here for it'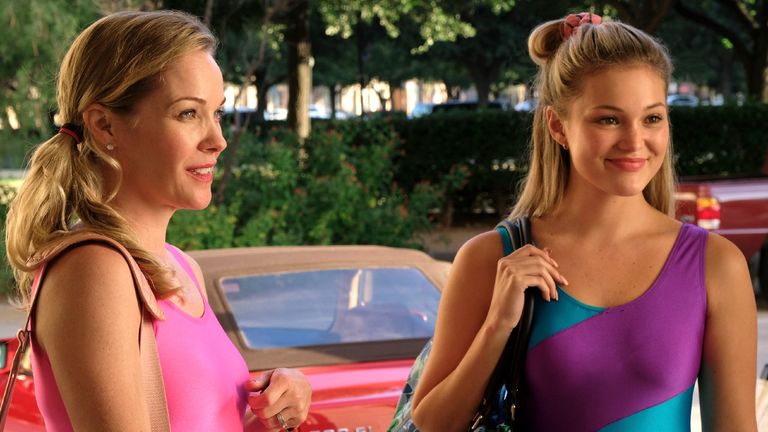 (Image credit: Freeform)
Cruel Summer, Freeform's unconventional drama-mystery series that explores the entangled lives of two small-town Texan girls, has got everyone talking. 
The show unravels when one of the girls is mysteriously abducted, and the focus turns to the other, before finally exposing the secrets they've both been trying to keep buried. 
As the show continues, the timeline jumps back and forth, exploring the long-term effects of the kidnapping on all those involved. The series has been keeping us glued to our seats but we can't help wondering: 'is Cruel Summer based on a true story?'
Is Cruel Summer based on a true story?
Thankfully, Cruel Summer isn't based on real events. Since the show addresses various themes including jealousy, teen depression, and the desire for validation, it's common for viewers to wonder whether the series is based on real stories. (Folks are still wondering is Firefly Lane a true story, too!)

In fact, the show is based on a fantasy narrative written by screenplay writer Bert V. Royal, who is best known for writing the Off-Broadway hit "Dog Sees God: Confessions of a Teenage Blockhead."
With so many historic cases being adapted into films or shows, it's natural to wonder if the suspenseful tale really occurred in real life. 
From Bling Empire to Gossip Girl: there's actually an evolutionary reason we can't resist TV shows about gossip
Where is Cruel Summer set?
In terms of era, the show is set in the 1990s, giving it a cool, yet nostalgic vibe. The exact years the show is set are 1993, 1994, and 1995, so there are lots of fun elements like pagers, Walkmans, and dial-up internet—flashback to the past anyone? But, as the facts surrounding Kate's abduction become clearer, will the era choice become more relevant in the case?  Well, for that you'll just have to wait and see.
When can you watch Cruel Summer?
Cruel Summer season one airs new episodes every Tuesday at 10 p.m. ET on Freeform. Episodes will be available on Hulu the next day.