These are the most popular makeup brands on Instagram
The most popular and hashtagged Makeup Brands—some of them may surprise you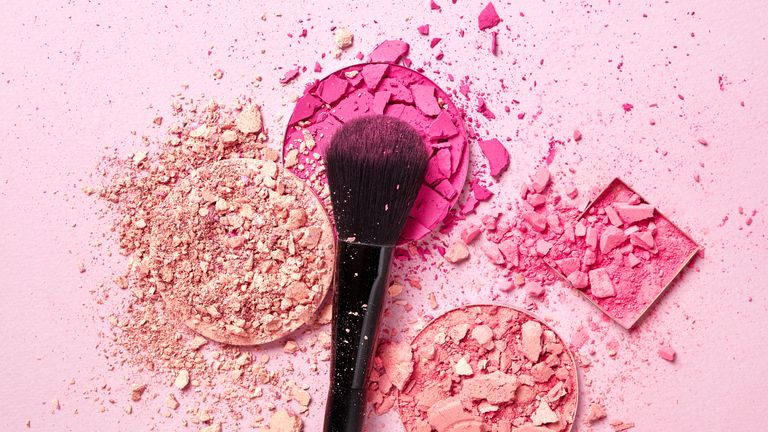 (Image credit: Getty Images)
Instagram and Tik Tok are great places to find the best beauty products, from the most popular sustainable beauty brands to the best retinol serums. Many brands we know and love, dominate social media, from the likes of Fenty to Glossier, but have you ever wondered which brands are actually the most popular?
Flawless.org has done the math and has the answers for us, and some of them might surprise you.
Most popular makeup brands on Instagram
1. Huda Beauty
Coming in at number one, the most hashtagged Instagram brand is Huda Beauty. Founded by Huda Kuttan, the brand is beloved for its diversity and pigmented eyeshadow palettes.
It's an obvious and clear favorite among Instagram users, with over 28 million hashtags. The brand is renowned for its gorgeous formulas—especially for lipsticks.
2. Anastasia Beverly Hills
At number two is Anastasia Beverly Hills, with 25 million hashtags. It's a favorite among the beauty influencers of the world, known for their bougie packaging, and killer eyebrow products.
The majority of our favorite brands will have a little something to do with packaging, there's something irresistible about a product that not only looks good on your face but also on your dresser.
3. MAC
In third place is MAC, with 20 million hashtags to its name, it's a well-established brand, famous for its lip liners and Disney collaborations. Most recently, MAC has done a dreamy collab with the upcoming film Cruella Deville, and who can forget it was also Rachel Green's go-to lipstick in Friends? Talk about credentials.
4. Urban Decay
Urban Decay takes fourth, the fan favorite brand that first rose to fame with the OG Naked palette in 2010. Since then we've been treated to many gorgeous palettes—there's even a special Prince edition on the way.
5. Make Up Forever
MakeUp Forever completes our top five. It's an iconic French brand with a whopping 10 million hashtags, and with a concept of bringing professional, makeup artist favorites to the public.
The rest of the top 10 include Sephora, NYX, Morphe, and L'Oreal:
Huda Beauty: 28,618,098 hashtags
Anastasia Beverly Hills: 25,221,039 hashtags
MAC: 20,025,465 hashtags
Urban Decay: 12,762,479 hashtags
Make Up For Ever: 10,804,874 hashtags
Sephora: 9,993,519 hashtags
NYX: 8,419,883 hashtags
Morphe: 7,776,382 hashtags
Tarte: 7,570,619 hashtags
L'Oréal: 7,473,470 hashtags
Naomi is trainee news writer who writes for My Imperfect life, Woman & Home and Goodto. Naomi writes articles from fashion trends and skincare to entertainment news.