Netflix's latest feature will make picking a movie a lot easier
This new Netflix category will seriously save you time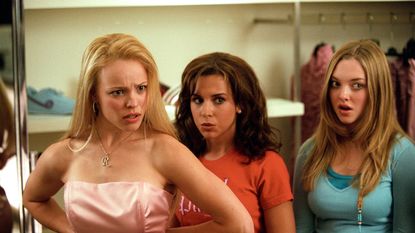 (Image credit: Alamy)
We love all things Netflix, but sometimes we don't have the mental bandwidth or attention span for a multi-hour binge fest of a romance series ('ello, Bridgerton) or a true crime show like Crime Scene: The Vanishing at Cecil Hotel. Sometimes we just want a movie that's short, sweet, and to the entertaining point.

That's where the streaming service's new category comes in—Netflix recently launched a "Movies Under 90 Minutes" section, a collection of shorter films divided into different genres and subcategories, including "critically acclaimed films" and "trending now," as well as comedies, dramas, and romantic films.
The streamer kicked off the new category with Ma Rainey's Black Bottom, starring Golden Globe winner Chadwick Boseman and Viola Davis, and last week's hot release, Sarah Paulson's new thriller Run. You can also watch Rocks, a BAFTA-nominated coming-of-age flick starring breakout star Bukky Bakray.
Some sub-90 highlights:Ma Rainey's Black Bottom (2020)His House (2020)My Octopus Teacher (2020)Rocks (2019)Monty Python and the Holy Grail (1975)Blackfish (2013)Mid90s (2018)Someone Great (2019)Space Jam (1996)20 Feet from Stardom (2013)The Platform (2019March 16, 2021
See more
Along with those movies, viewers can also watch documentaries on Taylor Swift, Dolly Parton and Britney Spears under the new Netflix section, as well as Michelle Obama's personal documentary, Becoming. And for those in the mood for something light-hearted, Jennifer Aniston's classic romantic comedy Rumor Has It is also up for grabs. Basically, you'll never run out of stuff to watch with a category filled with such great shorter-runtime choices.
Netflix revealed the new category on Twitter, posting: "If 2-hour films feel like too much of a commitment (but somehow 10 ep series don't?) this is for you: Movies Under 90 Minutes."
Netflix has recently debuted several changes and platform innovations, including its new "Fast Laughs" feature, which looks a lot like TikTok and is built for smartphone users who don't have the time or patience to watch an entire TV special. Instead, it divides each series into bite-size chunks so you can have a short laugh on the go—we love it!
Since December 2020, Kudzai has worked as a trainee journalist at FUTURE, writing about fashion, entertainment and beauty content for My Imperfect Life.

Kudzai previously worked as a freelance fashion wardrobe stylist, directing magazine photoshoots and coordinating the fashion direction of recording artists.

A fully qualified Journalism and Media graduate from De Mont Fort University, Kudzai graduated in the summer of 2020.