"I've never felt any vibrations go that deep before"—meet the vibrator that doubles as the ultimate skincare tool
Forget literally anything else—this is the only skincare tool you need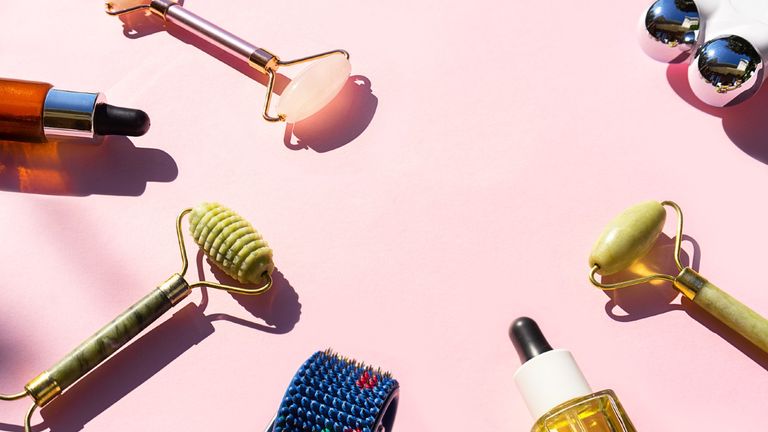 (Image credit: Getty Images / Iryna Veklich)
Who would have thought that sex and skincare could become a match made in heaven? Achieving that after-sex glow just got a lot easier thanks to this ingenious vibrator from We-vibe, which can also be used as a skincare tool. 
Finding the best hands-free vibrators or best app-controlled vibrators just for you can take some time, there are so many types of vibrators out there. But if you're a skincare enthusiast or a lover of a self-care make-up routine, We-Vibe has created the perfect sex toy for you.
As We-Vibe says: "TouchX can add a buzz to your beauty regimen...and in the bedroom too. 😉💋"
Yes, the We-Vibe Touch X massager can be used as a skincare tool. Now before you freak out at the idea of using something down there and then on your face, let us explain.
The Touch X is a soft, plush, and discreet vibrator, and thanks to its softness and massaging abilities —it makes the perfect applicator for serums and even makeup. The vibrator helps with puffiness and gently works your products into your face. It's the perfect thing to take some self-care time and build a relaxing skincare regime.
As We-Vibe demonstrated on their Instagram, you can use the vibrator to massage in your moisturizers, cleansers, and serums and luxuriously blend in your primers and foundations. When you think about it, it's a no-brainer. It's small and discreet and will also make the ultimate, convenient travel companion.
Why buy a face tool with one use, when you can buy the Touch X, which gives you sexual pleasure and glowing, soothed skin? 
We-Vibe, Touch X, £89
Also available at  Ella Paradis, $117.59View Deal
The Touch X has seven modes of vibrator described as pulse, wave, cha-cha, tease, tempo, heartbeat, and vibrate. It's waterproof, rechargeable, and whisper-quiet. It also comes in two gorgeous colors, crave coral and green velvet. 
It also has a travel lock feature, so it won't start spontaneously buzzing away in your bag. 
As a sex toy, customers love it, one wrote: "OH MY GOD it's got so much power! I've never felt any vibrations go that deep before—they penetrate way into your body and just bring on waves and waves of stimulation." 
Another wrote: "Powerful, rumbling vibrations, petite, discreet and easy to clean. What's not to love?"
Naomi is trainee news writer who writes for My Imperfect life, Woman & Home and Goodto. Naomi writes articles from fashion trends and skincare to entertainment news.