Ikea Langfjall chair review: the best addition to your WFH office
The Ikea Langfjall chair will make working from home even more comfortable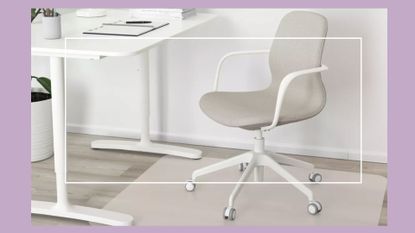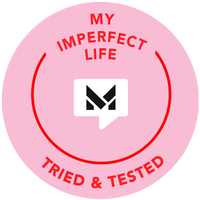 (Image credit: IKEA)
My Imperfect Life Verdict
A great all-rounder that's ideal for those wanting an affordable desk chair that combines great features with good looks
Reasons to buy
+

Cool Scandi design

+

Comes in a choice of colors

+

Tilt and height-adjustable

+

Castors and brake mechanism

+

Lumbar support
Reasons to avoid
-

Non-adjustable armrests

-

Non-breathable fabric

-

Needs an Allen key to adjust the tilt
If working from home has become more painful than productive, you may want to invest in a new office chair to save you from aches and pains. Enter the Langfjall chair review, which will tell you everything you need to know about the stylish Ikea design that we couldn't let go unnoticed.

After scouring the stores for the very best desk chairs, the Langfjall model grabbed our attention, not only for its attractive appearance and amazing price point but also for the range of features geared towards making the working day that much more comfortable.
Lumbar support and a tilt mechanism so you can adjust the back are the main points that stood out, as you don't often get those features with a more affordable design. You can also adjust the height, which puts it up there with some of the more pricey chairs on offer.
Interested? Here's why we feel the Ikea Langfjall chair is a purchase well worth making and worthy of a spot in your home office...
Langfjall chair review: everything you need to know
1. Price
At $179 (£130) without armrests and $239 (£179) with, the Langfjall chair isn't the cheapest option out there, but neither is it going to put too much of a strain on the purse strings. You may want to invest in a more expensive ergonomic desk chair that's focused purely on comfort, but if you're looking for a design that is as stylish as it is comfortable, then we suggest giving this model a whirl for yourself.
2. Design
Design-wise, curves are in—from pill-box shape mirrors to round dining tables and softly sculpted sofas, we've seen this trend hit the interiors market in a big way recently. The undulating curves of the Langfjall desk chair pay tribute to that, with a rounded back and seat, and tapered arms that work beautifully to create a unique and stylish piece of furniture.
And don't worry if you're not falling for the Gunnared Beige color either, as this chair comes in a choice of five colorways—including blue, dark grey, light green, and a sweet brown pink. We particularly like that the frame of the chair is in a powder-coated white, rather than the more traditional chrome, which gives it a fresh, modern look that's likely to coordinate with a wide range of interior schemes. It will make it a lot easier to figure out how to decorate your home office.
On the practical side, the chair is a swivel design and has castors, as you'd expect from a good desk chair, meaning you can roll from desk to filing cabinet quickly and easily. There's no chance of rolling off when you don't want to though, due to the pressure-sensitive brake which keeps it in place when you stand up and sit down.
3. Comfort
It can be said that you get what you pay for, but in this case, the comfort factor certainly outweighs the price. We like that you can tilt the back of the chair to adjust the position for your posture, albeit with an Allen key, which is stored neatly in a zipped compartment on the underside of the seat. You can also adjust the height of the chair pretty easily using a small hidden mechanism—so you can make sure your feet are flat on the floor when you're seated, as is recommended.
The cold-foam seat is a generous size, which is a bonus as some of the more compact chairs can be slightly on the narrow side, and it's covered in a cotton mix fabric, so it's a softer seat than some of the hardwood chair designs. Is it the absolute softest seat out there? No, but it's also not going to have you itching to get up after an hour or two.
4. Specifications
Tested for: 110kg / 242lbs
Width: 68cm
Depth: 68cm
Max height: 92cm
Seat width: 53cm
Seat depth: 41cm
Min seat height: 43cm
Max seat height: 53cm
So, is the Langfjall chair worth the money?
So, what you're no doubt wondering, is whether we'd recommend this chair? Would we buy it ourselves? The answer is yes. It's sleek, it's stylish, it has built-in lumbar support and a tilt mechanism that many of the more standard chairs don't have, and it's affordable. Plus, you'll be happy to know you'll get a 10-year guarantee from Ikea with this chair.
If you're looking for more of an investment chair, and don't mind splurging, you may prefer a more heavy-duty ergonomic desk chair with all the frills and science behind it. We found the Langfjall chair to be a great all-rounder for anyone wanting a little bit of everything: functionality, practicality, and aesthetics.
Our only concern is how long it would take us to choose between the colors!
Laurie Davidson is a Surrey-based freelance interior stylist and writer, who also dabbles in travel, craft and lifestyle content. She has over a decade of publishing experience and spent five years as the Homes & Interiors Editor on Style at Home magazine.