Neostrata Retinol Repair Complex review: the turbocharged youth-boosting serum
Neostrata Retinol Repair Complex – a powerful retinol serum with a plethora of benefits for acne-prone and aging skin alike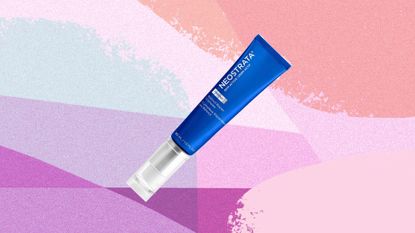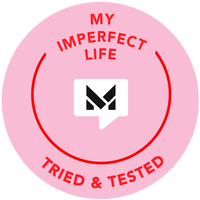 (Image credit: Neostrata)
My Imperfect Life Verdict
This efficacious serum is the perfect solution for those who want to address acne and aging.
Reasons to buy
+

Time-release technology reduces irritation

+

NeoGlucosamine helps plumping and firming

+

Plant stem cells stimulate collagen production

+

Suitable for all skin types
Reasons to avoid
-

Can cause flaking

-

Can be too strong on the neck and décolletage

-

You might consider it expensive
Neostrata Retinol Repair Complex fuses retinol with peptides, plant stem cells, and patented NeoGlucosamine to amplify and intensify the volumizing, firming, smoothing, pore-tightening, pigmentation-quelling, and spot-busting benefits of this gold standard skincare active.
While Neostrata has several other serums that contain retinol, this is their most potent offering. Not only is it designed to target signs of aging, but it is also the ideal acne treatment, thanks to its ability to speed up cell turnover, sloughing away dead skin cells, clearing pores, and reducing the risk of developing acne. The efficacy of this product is clear—94% of users felt their skin was firmer, 89% saw a reduction in wrinkles, while 91% said their pigmentation had diminished.
The versatile, suits-all formula, smart packaging, and impressive results are why this was dubbed MVP when compared to the best retinol serums on the market.
How much does it cost?
In both the US and UK, Neostrata products are only sold at authorized retailers ranging from websites to clinics, and not through their own website or bricks and mortar stores. The recommended retail price of this serum is $91 (£66.60), however, many online retailers and clinics are known to sell the Retinol Repair Complex at around the $69 (£50) mark. You may find gift with purchase offers and seasonal discounts too.
The formula
Retinol speeds up cell turnover, allowing for the faster progression of the cells through the skin, and the natural sloughing away of the dead top layer—pushing newer, plumper cells closer to the surface.
This stops the skin from becoming dry, dull, pigmented, and prone to acne. It's also a powerful stimulator of fibroblast cells, one of the most abundant cells in the skin. These cells are responsible for producing firming collagen and hydrating powerhouse hyaluronic acid leaving skin firmer, plumper, and smoothing out lines and wrinkles.
This serum contains 0.5 percent pure stabilized retinol, and yes, there are serums on the market with a higher dose, but this formula is made up of a number of actives that work in synergy with one another. Combined, the benefits resemble that of a higher retinol dosage with less irritation than when using a stronger percentage of retinol.
How does it work?
The retinol it does contain has been microencapsulated so that it can be released in the lower layers of the skin over the course of the night. This maximizes its stability and efficacy while minimizing any possible intolerance to the formula. It's made more potent thanks to a 4% dose of the brand's patented active NeoGlucosamine.
A precursor of much-loved, hydrating skincare ingredient hyaluronic acid, NeoGlucosamine is a non-acid amino sugar with many of the same benefits as retinol. It inhibits melanin production to block the formation of pigmentation, boosts cell turnover, collagen and elastin. It's also and most importantly proven to work alongside retinol, unlike other gold standard actives like vitamin C or AHA's that can chemically burn the skin when applied at the same time. The silky fragrance and oil-free silicone-based serum that glides over skin with ease also contains repairing antioxidant vitamin E, moisturizing glycerin, calming chamomile extract bisabolol, and optical brighteners for immediate visual softening.
What about the packaging?
The product is housed in a UV protected tube to stop the retinol from being broken down and deactivated by UV rays. And with a nifty, airtight pump to prevent the serum from being exposed to air (which also renders retinol ineffective) the packaging for this serum makes sure you get your money's worth. Plus, the pump makes it easy to dispense the pea-size amount needed without mess or wastage. Instructions state the lid should be put back on immediately and the tube needs to be stored pump down. This ensures that the serum is ready at the base of the pump for easy dispensing.
---
---
How to use the Neostrata Retinol Repair Complex?
Although retinol is suitable for all skin types and tones, it will leave skin more sensitive to UV rays. It's also worth noting that sunlight decreases the efficacy of the product, so it's best to use this skin perfector at night and follow up with an SPF in the morning.
To reduce the risk of the retinol uglies—peeling, tingling, redness, and even breakouts—It's recommended you introduce this potent retinol into your skincare routine slowly.
Start by using a pea-size amount on cleansed dry skin once to twice a week, for the first two to three weeks, then work up to every other day or every day as tolerated. However, if a rash or irritation develops, discontinue use, and don't use this or any other retinol if you are pregnant, lactating or planning to become pregnant.
What results can I expect from this serum?
Neostrata advises that results can take up to three months, but it only took three weeks for us to notice a dramatic change. Tighter pores, a smoother texture and a reduction in acne were the earliest benefits, and with continued use over the course of 12 weeks, tighter, firmer, even-toned, glowing skin followed. We found that the formula was too potent for more delicate areas like the neck and décolletage and would advise applying in these areas with caution and following with a moisturizer.
Neosrata Retinol Repair Complex summary
In summary, the Neostrata Retinol Repair Complex is a souped-up retinol serum that, when used wisely, is worth every cent. The addition of NeoGlucosamine ramps up the effects, making it the kind of product that you won't ever outgrow. So, while it's best to start cautiously, once your skin adapts, you'll reap the benefits for years to come with no need to progress to a higher percentage of retinol. The oil-free formula makes it the perfect solution for those concerned with aging and acne – allowing you to address both without compromising.
It's a dream to use and doesn't transfer onto sheets and pillowcases so you can sleep soundly as it gets to work. And while like with all retinol it's best to avoid direct contact with the sun and wear an SPF, we love that this formula includes repairing antioxidant vitamin E for good measure. So, if you're looking to smooth lines and wrinkles, tighten and firm your skin, quell acne and reduce pigmentation and scarring, then this serum is undoubtedly for you.
Amerley is an award-winning beauty & lifestyle journalist who has been writing for the UK's most well-known glossies, websites and newspapers for over a decade. Known for her ability to predict the next big trend, there is really very little she won't try for a story. From microblading and injectables, to10 step skincare plans and breathing her way to better skin, Amerley loves to share her experiences and write relatable, informative and trend-led copy for beauty novices and junkies alike.