Weleda Skin Food review: can this all-natural multitasker really hydrate my skin?
Weleda Skin Food review: meet the multitasking natural moisturizer that ticks all the boxes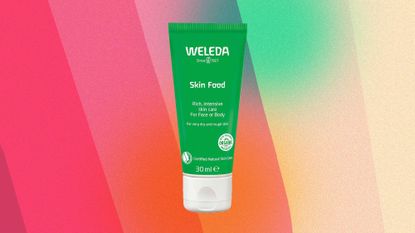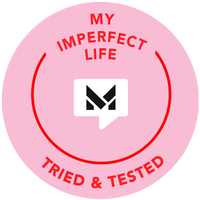 (Image credit: Weleda)
My Imperfect Life Verdict
One Weleda Skin Food is sold every 16 seconds—there's a reason for that. This do-it-all product promises to tackle a host of skin complaints, and seriously delivers.
Reasons to buy
+

100% natural and 80% organic formula

+

Can be used all over the body

+

Free from chemicals so ideal for sensitive skin

+

Planet-friendly credentials

+

Rich texture makes it ideal for dry skin types

+

Multitasking: it can be used as a makeup remover, face mask, moisturizer, hand cream or to tame frizz
Reasons to avoid
-

Too occlusive for oily, acne-prone skin

-

Not suited to those looking for a high-tech anti-aging cream
Weleda Skin Food is nearly 100 years old, which considering new beauty products live and die on Instagram in a heartbeat, makes it one of the best moisturizers for dry skin in our books.
German beauty brand Weleda launched Skin Food back in 1926. Its founder Dr. Rudolf Steiner collaborated with one of the first female physicians in Europe, Dr. Ita Wegman, and a team of scientists to create a skincare line that uses biodynamic farming methods to cultivate its natural ingredients, making it a pioneer of clean beauty movement.
Weleda Skin Food is also one of the best-kept beauty industry secrets, often only revealed on shoots when a makeup artist has free rein to use their favorite products and prep a model's skin at lightning speed. Backstage at New York Fashion Week was when I first encountered the lime-green toothpaste-shaped tube that is Weleda Skin Food.
It was routinely slathered over models' faces to erase all signs of being parched/hungover/tired, in favor of a luminous finish that played nicely under makeup. A little nonchalant dab was even added to illuminate cheekbones better than any highlighter.
Turns out, Weleda Skin Food is the beauty equivalent of a Swiss army knife, acting as a moisturizer, makeup remover, and face mask. You can even use this multitasker to heal scrapes, tame frizzy hair, and to spot-treat straggly cuticles and dry elbows and heels. All without the worry of mineral oils, silicones, or artificial additives as the real beauty of Weleda Skin Food is that it's packed to the brim with natural and organic ingredients.
Weleda Skin Food: the need to know
Targets: Dry, rough skin on the face, elbows, hands, and feet.
USP: Its heavy dose of 100% natural replenishing plant extracts, which promises to increase skin moisture by over 17% after 28 days.
Key ingredients: Organic rosemary leaf for its revitalizing, stimulating action and for improving circulation; organic pansy, which is particularly good for keeping even the flakiest of dry skin soft and supple; calendula, which is known for its healing effects on irritated or inflamed skin and chamomile, an ideal calming ingredient for sensitive skin. All in a base of sweet almond and sunflower oils to soften skin.
The science behind Weleda skin food
We could tell you that Victoria Beckham and Julia Roberts are fans. But that's not what's important here. Weleda isn't a new-fangled Tiktok craze, it's a heritage brand that has been growing plants organically and creating natural health and wellbeing products for almost 100 years. When Weleda was first founded, climate change wasn't fashionable and yet this citrus-smelling skin salve is still considered a skincare hero in the beauty industry.
That longevity and cult status is largely the result of its minimalist formula, which is befitting of the current zeitgeist. With no unpronounceable compounds, it just contains natural and organic ingredients that have scientific merit in a base of oils and beeswax. These include calendula, which contains three compounds in its petals—Oleanic Acid, Lupeol, and Quercetin—all of which have been studied and are known to provide antioxidant protection and soothe skin. And while most of us associate chamomile with good sleep, in skincare it has an equally calming effect. Studies have indicated that chamomile helps block signals in the body known as prostaglandins, which are responsible for inflammation.
Finally, rosemary oil may help to expand your blood vessels, kickstarting your circulation. In one study, a woman with Raynaud's disease—which impairs circulation—massaged her hands with a rosemary oil blend and thermal imaging revealed that it warmed her fingers. Rosemary oil also triggers lymphatic drainage to aid in expelling toxins from the skin, which goes some way to explaining why your face looks so radiant after applying Weleda Skin Food.
Eco credentials
Weleda is the first beauty brand in Europe to gain the UEBT 'Sourcing with Respect' credential. Only one other brand in the world has this eco-certification, proving that all ingredients have been sourced sustainably with respect for people and the planet, every step along the supply chain. The NATRUE seal on the pack guarantees the formulations are biodegradable when washed off and are only made from natural and organic ingredients. Weleda has its own biodynamic gardens plus fair trade farming projects worldwide that support biodiversity and local ecosystems.
How to use It
Weleda Skin Food was originally created with dry skin in mind. But this supremely nourishing product has countless uses including as a cuticle cream, face mask, frizz tamer, moisturizer, lip balm, foot cream, and highlighter (we're not sold on its use as a primer as there is no silicone in the formula to keep foundation from budging). For all of these reasons, Weleda Skin Food has been a staple on my bathroom shelf since circa 2009.
I don't use it every night—it's my SOS product for when I get off a flight and my skin feels papery from the aircon. Or my skin has been tipped out of balance with the change of season and is screaming for an intense dose of nutrients to counter the effects of radiators indoors and the biting cold outside. That's when I use Weleda Skin Food as a night cream but once a week I'll slather my skin in a two-inch layer of the buttery formula and leave it on for a few hours as a face mask. Afterward, any dehydration lines have been plumped up and my skin looks like it has freshly emerged from a facial. It's also a brilliant handbag staple for treating chapped lips and withered hands after using too much alcohol-heavy sanitizer.
Pricing
The recommended RRP for Weleda Skin Food Original Rich Cream is $12.49 / £8.25 for 1 fl oz and $18.99 / £13.50 for 2.5 fl oz. Considering its multiple uses and cult status, this drug store buy is a positive steal.
Who should buy Weleda Skin Food?
Anyone looking for a planet-friendly, sustainable skincare alternative or whose skin is in need of a massive injection of moisture. We'd recommend using this cream as a pick-me-up whenever you need it and switching to something lighter underneath your daily sunscreen. This is not a high-tech product or one that promises to make wrinkles less obvious, but, if like me, you want lasting hydration this cream should top your shopping list.
Weleda Skin Food: the verdict
This cream is rich—and we mean really rich. But don't be put off as it somehow miraculously sinks into the skin without feeling greasy. That said, we wouldn't recommend Weleda Skin Food if you're prone to blemishes—you don't want to apply an oil-rich product to already oily skin as it can cause congestion. It may also be too utilitarian for those looking for a high-tech anti-aging cream. Fighting wrinkles and boosting collagen simply isn't what Weleda Skin Food is designed for. The sole purpose is two-fold: to hydrate and to soothe. Something its 80% natural and organic botanical ingredients do brilliantly and which will be like catnip to the eco-conscious shoppers among us.
Additionally, the lack of any synthetic ingredients, mineral oils, silicones, or artificial additives of any kind make it a savior for skin that is easily riled. Finally, there's an added bonus: the fresh herbal scent, which ensures your mind and body reap the aromatherapy benefits of stress-relieving oils such as chamomile and rosemary.
Fiona Embleton is a multi-award-winning beauty editor who has tested over 10,000 products in her 10 years + of writing and shooting beauty stories. For the past four years, she was the Senior Beauty Editor at Marie Claire, having previously worked in the role of Beauty Editor at both Stylist and Cosmopolitan. She has recently gone freelance and alongside My Imperfect Life, she has written for titles including ELLE UK, ELLE Canada, Buro 247, Harper's Bazaar Arabia, Vogue Scandinavia, and ES Magazine. Beauty journalism allowed her to marry up her first-class degree in English Literature and Language (she's a stickler for grammar and a self-confessed ingredients geek) with a passion for make-up and skincare, photography, and catwalk trends. She loves jumping on the latest internet-breaking beauty news, dissecting the best red carpet looks, and having the crème de la crème of dermatologists, make-up artists, and hairstylists on speed dial so she can tap them for the best advice. She's a discerning beauty shopper and knows it can be confusing trying to navigate what's hype and what really works. So if she really likes something, you can trust that she has reached that opinion by vetting it against everything else she's ever tried. Her career highs? Interviewing Cate Blanchett and winning a Jasmine Award for the deeply personal feature Cancer Stole My Mother's Scent.