20 movies to catch up on before award show season begins
Award show season is almost here—and these movies will definitely be in the race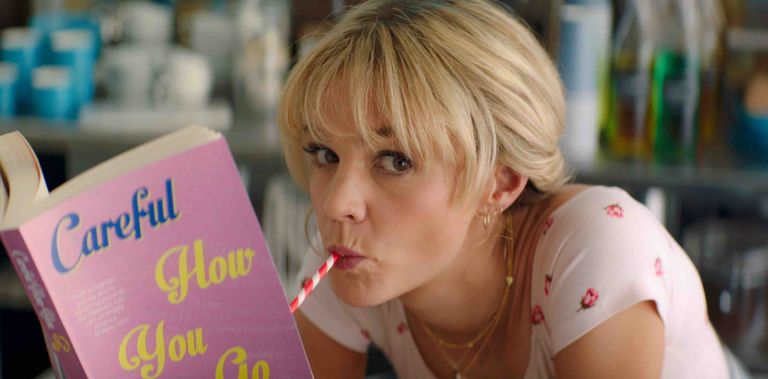 (Image credit: Focus Features)
It was a weird year for movies. Most of the world's art-house theaters and corn-popping cineplexes have remained closed through the duration of the pandemic, leaving moviegoers to hunt down what's coming to Netflix, Hulu, Disney Plus, Amazon Prime Video and other streaming sites for their film fix. 
The lack of traditional theater screenings will make for an interesting award show season—many awards giants, like the Oscars, have already extended eligibility to streaming films—but it surprisingly didn't damper the quality of movies that came out in the last, very strange year. 
In fact, 2020's crop boasts a wealth of female directors (Regina King!), darling documentaries (Dick Johnson!), and films that weren't afraid to dig deep into tough topics, from abortion to aging, race to revenge, and more. Here's a streaming primer to get you in tip-top shape for when award show season soon starts up. 
Ammonite
Kate Winslet and Saoirse Ronan are no strangers to the Academy Awards—if nominated for this British romance, it would be Ronan's fifth and Winslet's eighth. Directed by Francis Lee ("God's Own Country"), the period film transports you to 1840s coastal England and tells of the fictional affair between pioneering paleontologist Mary Anning (Winslet) and Charlotte Murchison (Ronan), the young wife of a geologist. If there's anybody we'd pay to watch fall in love over fossils, it's two of the best actresses we've got. Streaming on: Amazon Prime Video, Google Play, Vudu, YouTube
The Assistant
Written and directed by Australian filmmaker Kitty Green, this suspenseful drama stars Emmy winner Julia Garner ("Ozark") as the assistant to a high-powered—and highly abusive—film executive, reportedly inspired by Harvey Weinstein. With a deeply affecting performance by Garner, plus a supporting turn from Matthew Macfadyen that will effectively erase any memories you have of him as the dashing Mr. Darcy, this harassment-in-the-workplace piece is sure to nab a nomination or two. Streaming on: Amazon Prime Video, Google Play, Hulu, Vudu, YouTube
Borat Subsequent Moviefilm
On paper, a "Borat" sequel might not exactly seem like awards fodder, but it's easy to forget that Sacha Baron Cohen received an Academy Award nod for Best Adapted Screenplay and won the Golden Globe for Best Actor in 2006 for the original prank comedy. Actress Maria Bakalova—playing Borat's teenage daughter Tutar, who is to be offered as bride to then-VP Mike Pence—has been the breakout star of the sequel and could be a dark house in Supporting Actress categories. Streaming on: Amazon Prime Video
Crip Camp: A Disability Revolution
Chronicling from adolescence to activism, this documentary centers on alumni of Camp Jened, a New York summer camp for teens with disabilities, who grew to be key figures in an oft-overlooked civil-rights battle: the disability-rights movement. Directed by Nicole Newnham and former Jened camper Jim LaBrect—and produced by some movie lovers you might have heard of, Barack and Michelle Obama—this spirited spark plug of a doc is a welcome reminder of the power of grassroots activism and of the still-crucial struggle for equity for all bodies. Streaming on: Netflix
Da 5 Bloods
A war drama–cum–heist movie directed by Spike Lee has awards bait written all over it, especially with a critically acclaimed performance by Delroy Lindo in its midst. Trailing four Black-American Vietnam veterans as they return to the Asian country they once fought against to claim treasure they buried there decades earlier, it's an often funny, sometimes violent rumination on everything from Trumpism to trauma, conscience to capitalism, but mostly it's a soul-stirring ode to the Black soldiers who gave their service and got no respect in return. Streaming on: Netflix
Dick Johnson is Dead
Don't let the title fool you—what sounds like a horror film is actually one of the sweetest movies of the year. As her father nears the end of his life, documentary filmmaker Kirsten Johnson turns the camera on her dear old dad and attempts to deal with the inevitable by staging his death in creative and frequently comical ways. (An encounter with a falling air conditioner is particularly memorable.) It's a gorgeously bittersweet display of love and loss that will have you proclaiming "long live Dick Johnson!" by the time the credits roll. Streaming on: Netflix
First Cow
Part buddy comedy, part frontier drama, and part heist movie, this A24 film directed and co-written by Kelly Reichardt is a celebration of male friendship, money-making schemes, and the magic of baked goods. It trails two wayward travelers—soft-spoken chef Cookie and on-the-run Chinese immigrant King-Lu—in the 1820s Pacific Northwest, and all of their run-ins with criminals, commerce and, yes, cows along the way. It's more tender and heartrending than any movie named after cattle should be. Streaming on: Amazon Prime Video, Hulu, Showtime, Sling TV, YouTube
The Forty-Year-Old Version
A directorial debut from writer-star Radha Blank—and loosely based on her own life—this black-and-white comedy is centered on a struggling Harlem playwright and high school teacher who decides to reinvent herself as a rapper on the brink of her 40th birthday. Dealing with everything from professional dissatisfaction to personal grief, it's a sweet and satirical watch that proves that age is but a number and that Blank is a true cinematic force. Streaming on: Netflix
I'm Thinking of Ending Things
If you're a fan of Charlie Kaufman ("Eternal Sunshine of the Spotless Mind," "Being John Malkovich"), you'll likely be a fan of the writer-director's latest, a trippy psychological thriller based on the best-selling novel by Iain Reid. In true Kaufman fashion, a simple premise—a young woman muses on her relationship while traveling to visit her new boyfriend's parents—is stretched to surreal heights. We don't want to give anything else away, but buckle up for one baffling, bizarre ride. Streaming on: Netflix
The Invisible Man
 A feminist retelling of the H.G. Wells novel, the Leigh Whannell-directed thriller portrays Elisabeth Moss as the gaslighted ex-girlfriend of a scientist who turns himself invisible to terrorize her. The movie is smarter and more sophisticated than such a pulpy premise should be, and it could potentially continue the awards momentum shown to fellow horror outfits like "Get Out" and "Midsommar". Streaming on: Amazon Prime Video, HBO Max, Hulu, Google Play, Vudu, YouTube
Ma Rainey's Black Bottom
This Netflix original has plenty of bona fides that make it worth a watch. It's based on the Tony-nominated play of the same name by August Wilson, and features tour de force turns by both Viola Davis—as the titular blues singer Ma—and the late, great Chadwick Boseman, in his final screen performance as a distraught, discordant trumpeter. The whole production has a pointed theatrical feel, with pretty much all of the action taking place in a Chicago recording studio in 1927, and it reaches a fiery conclusion that's a worthy final bow for the gifted performer. Streaming on: Netflix 
Minari
It seems like every award show season features an adorable kid actor, and this year's is Alan Kim, the chubby-cheeked cherub of this all-American drama, about a family of Korean immigrants looking for a brighter future in 1980s Arkansas. Steven Yuen and Han Ye-Ri beautifully play father and mother, both struggling to provide for their young children, but it's grandma Soon-ja (a delightfully cranky Youn Yuh-jung) and her lively, loving relationship with Kim's young David that will steal your heart. Streaming on: Amazon Prime Video, Apple TV, Google Play, Vudu, starting on February 26th  
Never Rarely Sometimes Always
Eliza Hittman's deceptively spare and immensely sensitive film centers on a pregnant 17-year-old who travels from rural Pennsylvania to New York City with her cousin to secure a safe, secret abortion. Despite the subject matter, an afterschool special this is not—instead, Hittman's understated direction and Sidney Flanigan's quietly powerful lead performance lend the indie some raw realness. A scene of Flanigan filling out the medical questionnaire that gives the film its title is alone worthy of a Best Actress nod. Streaming on: Amazon Prime Video, HBO Max, Hulu, Google Play, Vudu, YouTube 
Nomadland
Ever want to go on a life-altering road trip with Frances McDormand? Well, this movie is likely the closest most of us will ever get. Following a soulful McDormand as Fern, a 60something woman who leaves her dilapidated small town to travel the American West as a wandering van lifer, this wistful, wonderful film features director Chloé Zhao's now-signature mix of narrative and non-fiction. For every trained thespian in the movie, Zhao features a real-life, non-actor nomad, often to devastatingly human effect. Streaming on: Hulu, starting February 19th
On the Rocks
Playing playboy pop Felix Keane, this is Bill Murray at his finest since, well, Sofia Coppola's "Lost in Translation." In this frothy father-daughter dramedy, Coppola finds yet another worthy pairing of Murray and a younger actress, this time Rashida Jones as daughter Laura, who is pushed by her affable rake of a dad to tail her maybe-unfaithful husband. A scene of Murray and Jones barreling down the streets of Manhattan in a vintage convertible full of caviar is some of the most fun you'll have at the movies—well, at your couch watching a movie—this year. Streaming on: Apple TV+ 
One Night in Miami
The directorial debut from Oscar-winning actress Regina King ("If Beale Street Could Talk"), this period drama recounts the fictionalized meeting between four Black-American icons—boxer Muhammad Ali, singer Sam Cooke, footballer Jim Brown, and activist Malcolm X—one night at Miami's Hampton House hotel in February 1964, each on the precipice of legend. Together, the foursome verbally bob and weave like Ali in the ring, debating what it means to be a Black man in America, and King's assured direction meets them pound for pound. Streaming on: Amazon Prime Video 
Promising Young Woman
Righteous rage, traumatizing grief, and the aftereffects of assault collide with a cotton-candy world of Scrunchies, neon lights and Paris Hilton songs in this rape-revenge thriller. Emerald Fennell—who you might remember as Camilla Bowles in this past season of "The Crown"—directs Carey Mulligan in the fiercest role of her career as Cassie, a woman avenging her best friend against the men who wronged her. A cutting supporting cast features literally all of your crushes from the 2000s (Adam Brody, Bo Burnham, Max Greenfield and Chris Lowell). Streaming on: Amazon Prime, Google Play, Vudu, YouTube
Soul
For years, Best Animated Feature has been one of the most exciting award show categories, and this year seems no exception, thanks to Pixar's latest. The animated flick is centered on a jazz-loving middle-school band teacher, Joe Gardner (voiced by Jamie Foxx). After a brush with death, Joe is transported to a limbo where human souls go before and after life. Like "Coco" and "Inside Out," it's an inventive, human tale that's surprisingly existential for a kids' movie. Streaming on: Disney+
Sound of Metal
It's a musician's worst nightmare: After nights of snare-blasting sets, punk-metal drummer and recovering addict Ruben (stunningly played by Riz Ahmed, at once thoroughly lived-in and crawling out of his skin) discovers he's losing his hearing. On the acting front, Ruben's reckoning with his new reality should absolutely earn Ahmed a nomination, but sound nods should also be a cinch—pay attention to the incredible way editors use sonic effects to traverse between the Deaf and hearing worlds. Streaming on: Amazon Prime Video 
Time
An intimate look at the effects of incarceration on one American family, this moving documentary from director Garrett Bradley follows Fox Rich, a Louisiana mother of six fighting for the release of her husband who is serving a 60-year prison sentence without parole for robbery. Bradley weaves doc footage with Rich's own home videos, filmed to keep her husband updated on the family—in doing so, she turns the pain of the prison system into poetry. Streaming on: Amazon Prime Video