Is it ever safe to use coconut oil for tanning?
Derms say stay away from coconut oil for tanning – but there are safer ways to get the benefits of this natural ingredient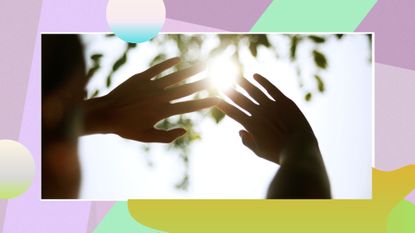 (Image credit: Future/Getty)
If you've been seeing skincare influencers emphasizing the benefits of natural botanicals like coconut in their raw form, you might think it's a good idea to try pure coconut oil for tanning. But will coconut oil actually keep your skin safe from the sun's harmful UV rays?
Unfortunately, it won't. In fact, dermatologists say it's a pretty bad idea. The unanimous advice is to wear the best sunscreen for your face and body any time you'll be exposed to the sun.
But coconut oil isn't entirely off-limits. Read on to learn why coconut oil isn't a good sunscreen alternative, how to safely protect your skin from the sun, and how to enjoy the hydrating benefits of coconut oil back at home.
It's not safe to use coconut oil for tanning—here's why
According to Dr. Kim Harris, owner of Prescott Medical Aesthetics, "using coconut oil for tanning is definitely not advisable! It does not contain sufficient SPF to protect our skin against harmful UVA and UVB rays."
Elle MacLeman, skincare biochemist for The Derm Review, says that coconut oil is estimated to have an SPF of between one and four. This means it will take you one to four times longer to burn when wearing coconut oil, compared to exposing your bare skin to the sun. That's nowhere near enough of a barrier against UV damage.
"The American Academy of Dermatology recommends a minimum of SPF 30 to protect skin from the sun's rays," Elle points out, adding that even those coconut oil SPF estimates are unreliable. "One of the other main issues with using coconut oil as sun protection is that the level of protection will vary based on the source and growing conditions of the coconut oil. This makes it hard to rely on any level of SPF."
Always be sure to wear sunscreen or sunblock when out in the sun—even if you're worried about whether sunscreen could prevent tanning.
What can happen to your skin if you use coconut oil instead of sunscreen?
Don't get us wrong—it can be great to experiment with new and natural products and find what works best for your skincare routine. But when it comes to sun protection, you really can't afford to take any risks.
As Dr. Harris explains, "Getting too much exposure to the sun without enough protection may cause premature aging, skin damage, hyperpigmentation, or worse, lead to skin cancer."
According to dermatologist and cosmetic surgeon Dr. Stefani Kappel, slathering on coconut oil and hoping for the best is "not enough to protect the skin from the harmful effects of UV light, including DNA mutations and the breakdown of extracellular matrix proteins. Coconut oil also does not block the full UV spectrum but just small pieces of it. It should never be a substitute for sunscreen."
So in short—opting for coconut oil in the sun could leave you desperate for the best remedy for sunburn!
Here's how to take care of your skin when you're out in the sun
Whether you're planning a chill day at the pool or an active day outside, it's essential to wear sufficient sun protection. Start by choosing the right product and be sure to reapply it throughout the day and always check your sunscreen expiration.
"I always recommend using sunscreen that contains SPF 30 or higher," says Dr. Harris. "Always apply sunscreen before going out and reapply after two hours."
Even with the correct SPF application, you'll probably still develop a summery glow—but your skin won't be totally fried in the process.
What to use if you're looking for natural sun protection
If you're considering coconut oil because it sounds like a natural alternative to chemical sunscreen, know that there are safer and more effective products that are both natural and protective against the sun's radiation.
Look for a mineral sunscreen that contains zinc oxide. "Zinc oxide is the best natural protective sunscreen," Dr. Kappel says. "Studies show that at least 7% zinc oxide is needed for complete protection."
"This sits on top of your skin, blocking and absorbing a broad spectrum of UVA and UVB rays," explains Dr. Harris. "It's great for people with sensitive skin. Plus, it's water- and light-resistant, too."
What to use if you crave coconut's tropical fragrance in the sun
"There's a key difference between using coconut oil as an ingredient and coconut oil as the main product," Elle explains. If your beach day simply won't be the same without that familiar coconut scent, look for a broad-spectrum SPF product that contains a natural coconut fragrance. You'll smell just like a piña colada without turning red like a lobster.
How to get the hydrating benefits of coconut oil when you're out of the sun
Although coconut oil doesn't offer much in the way of sun protection, it can have a place in your skincare routine.
"The benefits of coconut oil are primarily its anti-inflammatory and hydrating effects," explains Dr. Kappel. "By decreasing inflammation and minimizing transepidermal water loss, it provides a protective barrier for the skin and keeps the skin cells hydrated. It also reduces redness and irritation in sensitive skin."
For these reasons, you can try it as a moisturizer whenever you need an extra boost of natural hydration.
"The best type of coconut oil to use for moisturizing the skin is raw, organic, and cold-pressed coconut oil without any chemical solvents or heat," says Imelda Wistey of Kapuluan Coconut. "This type of coconut oil extraction retains all its beneficial properties because it is pure and unprocessed."
To use it, "Apply a small amount to the palm, and massage it gently into slightly damp skin. A little goes a long way," Imelda says.
Alternatively, look for products with coconut oil as an ingredient. You'll find it in everything from body butters, scrubs and lip balms to hair masks, heave-in conditioners, cuticle care products and more.
Just keep in mind that coconut oil is comedogenic, meaning it can clog pores. So it may not be a great choice for your face if you have oily skin. If you need something for oily skin look for non-comedogenic options. And coconut oil is definitely not a safe sunscreen alternative—but it can keep your skin soft and radiant all year round.
My Imperfect Life Dr. Kim Harris of Prescott Medical Aesthetics, Elle MacLeman of The Derm Review, Dr. Stefani Kappel, and Imelda Wistey of Kapuluan Coconut for their time and expertise.
Deputy Editor at My Imperfect Life
Aleesha is deputy editor and beauty & fashion lead for My Imperfect Life, where she heads up the beauty, fashion and eCommerce pages. Previously she was shopping writer for woman&home and gained an AOP awards nomination after working on their news team. She earned an MA in Magazine Journalism from City, University of London in 2017 and has since worked with a number of brands including, Women's Health, Stylist and Goodto. When she's not testing new products, Aleesha spends her time soaking up the newest bestsellers and Netflix releases, learning about different wines, attempting new languages and travelling as much as she can.