15 handbag essentials to make your life infinitely easier
Handbag essentials to keep you prepared for every situation—from on-the-go beauty saviours to emergency supplies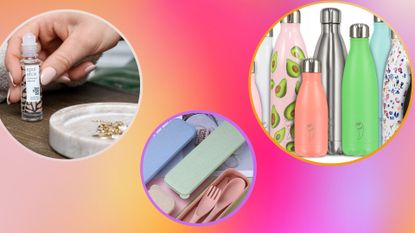 (Image credit: Future)
If you often find yourself rifling through countless receipts, random items you can't remember putting in and emergency snacks that expired a month ago, a full handbag refresh could be the antidote. Just as tidying your room makes you feel more put together, having a clear out of your favorite bag in your capsule wardrobe and filling it with handbag essentials can both make it a lighter load to carry and also streamline your day, keeping you equipped with the things you actually need.
Beauty blogger Stephanie Maz recommends "taking a few moments each day to put away any loose items and ensure that everything has a designated spot". Giving everything its place and will not only "help you to avoid having to search for things later on," but "will also make it easier to grab what you need quickly when you're on the go." Celebrity stylist Lalla Bronshtein adds to this sentiment, noting that "a tidy bag is a tidy mind!"
Meet the experts on organizing your handbag essentials
15 handbag essentials to save you in a clinch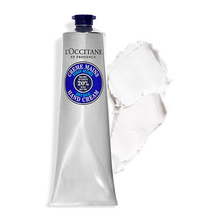 1. L'Occitane Shea Butter Hand Cream
There's nothing more annoying than realising your hands are dry and tight, especially if you need to wash your hands or use sanitizer throughout the day.
This luxurious little tube from L'Occitane is rich enough that a small amount will keep your hands supple and soft thanks to the nourishing shea butter used in its ingredients.
---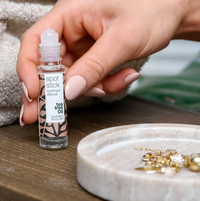 2. Australian Bodycare Spot Stick
RRP: $6.39/£7.99
We've all had that frustrating moment when you feel an itch emerge on your face and realise that a spot is making its way to the surface even after using the best foundation for acne prone skin.
This handy stick is infused with spot-zapping tea tree oil which has a cooling effect to soothe itching, and witch hazel stops your skin from drying out. The best bit is that this stick can be used over makeup, perfect to keep spots at bay and making it one of the best handbag essentials to include.
---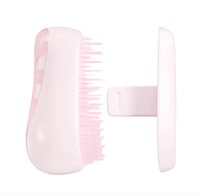 3. Tangle Teezer Compact Detangling Hairbrush
RRP: $16.99/£15
This portable Tangle Teezer Detangling Hairbrush is one of the must-have handbag essentials to keep you smooth and knot-free. It can glide through both wet and dry hair, making it a versatile addition to handle all situations, whether you're swimming at the beach or have been caught in the rain, and keeps everything from chic bob hairstyles to long locks looking fresh.
Plus, a handy clip on cover protects the bristles from dust and dirt in the bottom of your bag so you don't transfer any of that bacteria to your hair.
---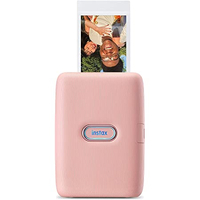 4. Fujifilm Instax Mini Link Smartphone Printer
RRP: $99/£109.99
Okay, so maybe this isn't necessarily one of the most urgent handbag essentials, but this portable smartphone printer is a great addition to your bag if you're off on a fun day trip or a big event, like a wedding or party.
Alongside being one of the best gifts for Libras and other outgoing pals, it can prove to be a useful addition to your own day out. Print your favourite snaps and either keep them close to hang up when you get home or hand them out to your loved ones as a keepsake.
---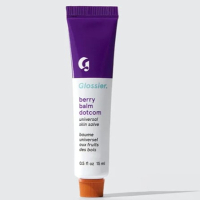 5. Glossier Balm Dotcom
RRP: $12/£10
Banish dry and chapped lips with Glossier's cult favorite lip balms. Boasting a nourishing combo of antioxidants and natural emollients, the Glossier Balm Dotcom range is ideal for moisturization on the go without looking shiny.
The range of tints gives you lots of choice: if you want a clear option, opt for Original, Mint or Coconut; for a subtle shimmer, Birthday is best; for a sheer reddish hue and a rosier look, Cherry does the job.
---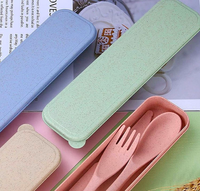 6. Travel Cutlery Set
RRP: $10.95/£13.99
From impromptu picnics to street food markets, a handy reusable cutlery set can prove very useful—especially when we should all be cutting down on single-use plastic.
This pocket-sized set comes with a fork, spoon and knife to cover all bases and has a portable case to keep them safe; plus, you get four so can swap them in between washes or hand them out to friends!
---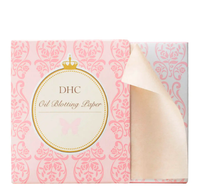 7. DHC Blotting Paper
RRP: $6/£5
After the effort of learning everything from how to apply blusher to avoiding foundation pilling, the last thing you want is to end up looking shiny by lunchtime.
This travel-sized pack of blotting paper comes with 100 large sheets designed to absorb excess oil and fix any smudges on the go, without wiping your make-up off.
---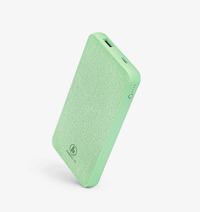 8. HAMA Fabric 10 10000 mAh power pack
RRP: $31/£29.99
Perhaps the most essential of all handbag essentials in the modern world is a good portable charger to keep your phone full of juice all day long.
This slim sage green power pack not only boasts an optimized charging process to save its own battery as it charges your phone, but double USB ports mean it can connect to two devices at once.
---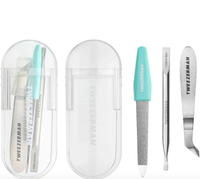 9. Tweezerman Nail Rescue Kit
RRP: $31.80/£23
Broken nails, a painful hang nail or some unwelcome dirt can be distracting, especially when you've followed the tips on how to get healthier nails and trying to fix them without the proper tools makes the problem worse.
Stay prepared for a nail mishap with this mini rescue kit, equipped with the cutters, cuticle pusher and file you need to fix any sudden issues and keep your nails looking great.
---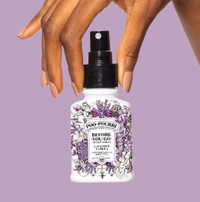 10. Poo-Pourri Before-You-Go Toilet Spray
RRP: $9.99 for 2oz/£7.99 for 59ml
This isn't the most glamorous of handbag essentials, but hear us out: this spray (which is vegan, not tested on animals and free from chemicals like parabens and aerosols) will eliminate all of your bathroom self-consciousness.
Plus, the packaging of the bottle is fancy enough that you can pass it off as a normal body spray if anyone happens to catch a glimpse of it in your bag, saving you from any awkward dinner-table explanations.
---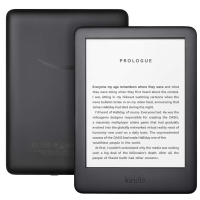 11. Amazon Kindle
RRP: $89.99/£69.99
While the feeling of a real book is hard to beat, if you often read on the go then a Kindle is one of those handbag essentials that will make your commute or days out so much easier, whether you're deep into a sappy romcom or working through some self care books.
Read without the need for an internet connection (perfect for train or tube journeys!), and save yourself the effort of lugging around the weight of a hardback all day.
---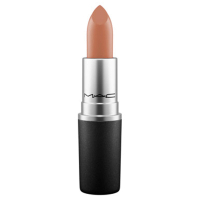 12. MAC Matte Lipstick
RRP: $21/£20
Next time you tuck into a meal or find your lipstick transferred onto a cocktail glass, you'll thank yourself for putting in one of these back-up and foolproof MAC matte lipsticks.
Pick from the most popular MAC lipstick shades to find the best neutral shade for your skin tone and keep it in your bag to reapply whenever you need to, making it an indispensable handbag essentials item. Try the classic nude shades of Velvet Teddy, Whirl or Taupe for a rosy but natural look.
---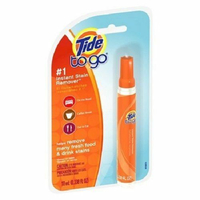 13. Tide to go Instant Stain Remover Pen
RRP: $2.99/£6
Whether it's a coffee stain on your crisp shirt or some dropped lunch on one of your best summer dresses, this stain remover pen could be a lifesaver.
Simply dab on and leave to dry, and watch as your stain magically disappears, leaving you looking like a real put-together adult who definitely hasn't just spilled juice all over themselves...
---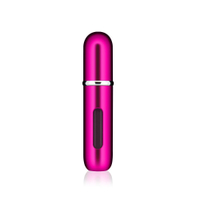 14. Travelo Perfume Pod
RRP: $17.14/£12.49
Given that you can't carry the full-sized bottle of your best floral perfumes around in your bag, spraying yourself with your favorite scent on the go isn't really an easy option... until now.
This refillable atomiser holds 5ml and boasts a Genius-S patented refill system that ensures none of your precious perfume will touch the air and evaporate until you want to use it. It's easy to refill and super portable, so you can just slot it into a side pocket and spritz whenever you need a refresh.
---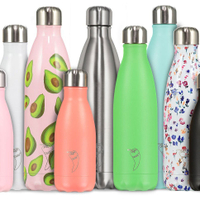 15. Chilly's Water Bottle
RRP: from $22/£17
Cut down on your single-use plastic bottle use (and save money!) by taking along arguably the best reusable water bottle on the market.
Chilly's is known for their sturdy yet stylist range of bottles with a whole gallery of prints and colors to pick from—if you want to conserve space, go for the smallest 9oz (260ml) option.
What about the best bags for my new handbag essentials?
If you're looking to upgrade your bag to match your new supplies, here are some of Lalla's recommendations: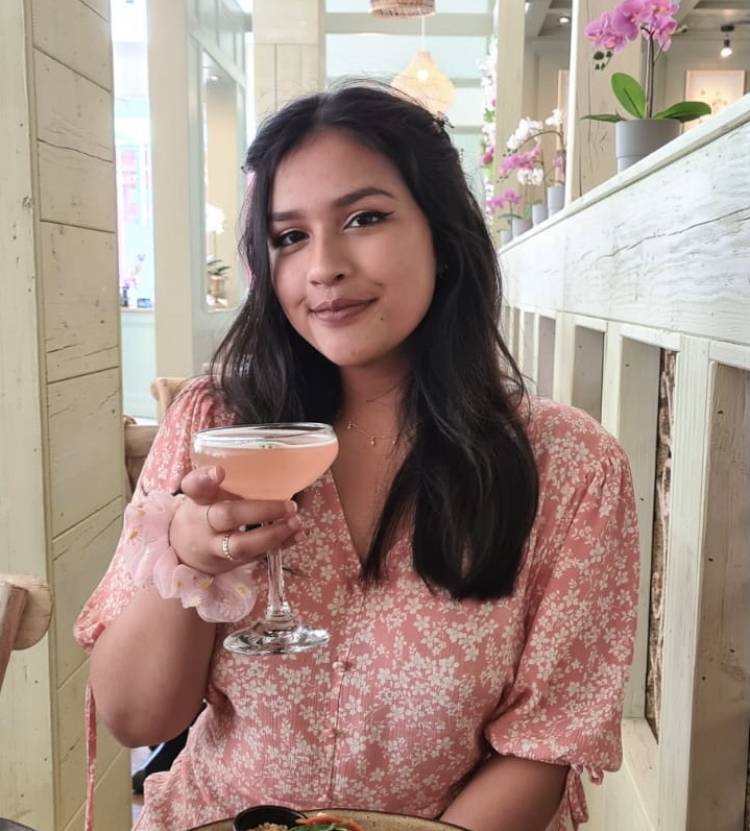 Sadia is a freelance lifestyle writer with a love for all things self-care. Previously a staff writer at The Know Media, she left in late 2021 for an MA in World Literature at the University of Warwick, and has been freelancing in between procrastinating her dissertation. She has since written for publications like Stylist Magazine, Delish UK and Mollie Magazine, amongst others.
When she's not writing (or making yet another excessively colour-coded To Do list) you can find her reading everything from modern classics to contemporary debuts, or else tending to her many thriving plant babies.