15 gifts for Libras that the Zodiac's charming sign will love
Great gifts for Libras that they'll always appreciate—from pampering products to touches of luxury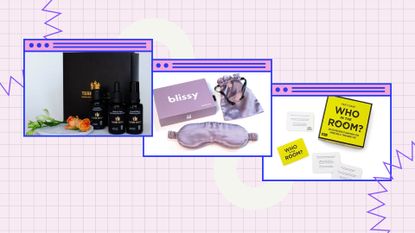 (Image credit: Future)
Charming, creative and social: Libras are a great sign to have close to you. If they're not out making new friends then you can find them enjoying some much-needed pamper time. So, while astrology gifts for self-care—like one of the best scented candles—could make a great choice, a gifted experience or something to aid their social life would be a really thoughtful pick too.
Noush Joon (opens in new tab), astrologer at astrology website Girl and her Moon (opens in new tab), highlights that this Air sign "enjoy luxury and really spoiling themselves" and so they love shamelessly indulging in the finer things in life. This taste of luxury can make them difficult to shop for, so we've collected some ideas for the best gifts for Libras around.
If you're struggling to find that extra-special gift and want something you can enjoy with your Libra loved one, astrology expert Narayana Montúfar (opens in new tab), senior astrologer for Astrology.com (opens in new tab), recommends that they might "enjoy a getaway vacation for two, especially if it's a romantic trip". If a holiday is off the cards, then anything that will fit in with their luxurious tendencies is a sure winner: the best wellness products; creative hobby kits; fragrant candles. To save you the search and help you get ready for Libra season, here are 15 great gifts for Libras that they'll love all year round.
Meet the Expert
Noush Joon (opens in new tab) is an intuitive astrologer at astrology website Girl and her Moon (opens in new tab) who specializes in properties of nature, human psychology, energy healing and self-development
Narayana Montúfar (opens in new tab) is a senior astrologer for Astrology.com (opens in new tab) who specializes in birth charts
Best gifts for Libras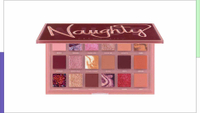 (opens in new tab)
1. Huda Beauty Naughty Nude palette
RRP: $67/£58
Libras LOVE to be noticed, and this glitter-packed sparkly palette is the perfect addition to their make-up bag. With a selection of bright, pigmented and sparkly shades, this palette is the perfect gift for Libras who want to add some glamour to any look, making this one of the best eyeshadow palettes (opens in new tab) to look right at home on their dressing table.
---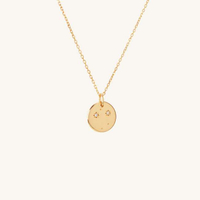 (opens in new tab)
2. Mejuri Libra Zodiac necklace
RRP: $98/£88
Both of our experts agreed that Libras love a bit of luxury, so hit up one of the best affordable jewelry brands (opens in new tab) for luxury piece without the huge bill. This stunning gold Zodiac necklace is made from 18 carat gold plated onto sterling silver, which makes the necklace more durable for everyday wear—so your favorite Libra can show off their sign with this special gift that they'll treasure.
---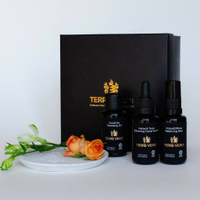 (opens in new tab)
3. The Balancing Box Organic Skincare Gift Set
RRP: $73.72/£52
Narayana suggests that Libras will appreciate "a spa trip, or a deep massage", so you could book them in for a treatment. For a spa experience they can enjoy for much longer, however, opt for this nourishing, organic skincare gift set. Designed to heal, sooth, and restore tired skin, your Libra loved one can bring this out whenever they need a little pick-me-up pamper ready for their next social event.
---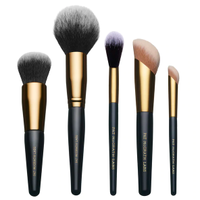 (opens in new tab)
4. Pat McGrath Sublime Perfection Brush Set
RRP: $215/£125
You can't achieve the bold, playful make-up looks of a Libra without some quality tools, and this set of luxury Pat McGrath brushes is sure to be appreciated. This set has the basics your Libra loved one will need to achieve a flawless finish, with high quality materials that will make these brushes a long-lasting addition to their make-up bags. Just make sure they know how to clean their makeup brushes (opens in new tab) (you could even accompany this with a great makeup brush cleaner (opens in new tab)) so that these stay in good condition for as long as possible.
---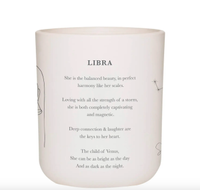 (opens in new tab)
5. Damselfly Libra candle
RRP: $41/£33
Featuring a delicate illustration and a poem written about the personal traits of the Air sign, this is one of the best gifts for Libras who need reminders of your favorite parts of them. If you want something a little different from even the best Yankee candle scents (opens in new tab), with floral notes of white jasmine, amber and fresh fig this is a great addition to the self-care pamper evenings every Libra loves to indulge in.
---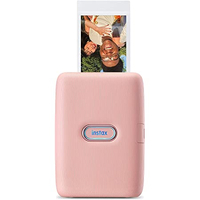 (opens in new tab)
6. Fujifilm Instax Mini Link Smartphone Printer
RRP:
As Noush highlights, Libras are a "social, charming sign" and so its natural for them to get invites to every social event their many acquaintances are throwing. Help them capture those memories with this handy, portable smartphone printer. Small enough to fit inside their bag and quick enough to show off the novelty of it, this is a great gift for Libras who are the social butterflies of their group.
---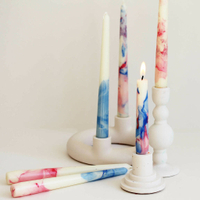 (opens in new tab)
7. Candle Marbling Kit
RRP: $28.28/£19.95
Libras are an "artistic" and "creative" sign according to astrology expert Noush, and fun craft sets make great gifts for Libras who want to show their arty side. Complete with everything they need to try making their own chic marbled candles, this gift doubles up as a dinner table centrepiece once they've had their fun. Noush adds that this sign "enjoy anything that creates a beautiful space around them and makes them feel it as well."
---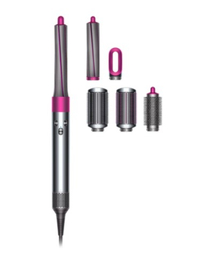 (opens in new tab)
8. Dyson AirWrap hair styler
RRP: $599.99/£479.99
Anything that is designed to add some effortless glamour to a look makes great gifts for Libras. The Dyson AirWrap (opens in new tab) is famous for the boost it gives to even the limpest of hair, and is sure to be appreciated by Libra friends who are always out and about and want to make a good impression on potential new friends. Or if you're looking for something a little cheaper, a Dyson Airwrap dupe (opens in new tab) or even the more affordable Dyson Supersonic hair dryer (opens in new tab) could be a great alternative.
---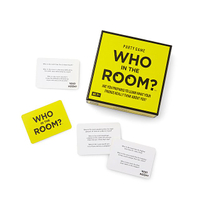 (opens in new tab)
9. Who in the room? party game
RRP: $20/£18
Our expert Noush says that Libras "believe in the justice and truth above all"—luckily for them, this party game relies on honesty. Designed to play with friends, this game is packed with personal, silly and unexpected questions that will reveal what those playing really think about their friendship group.
---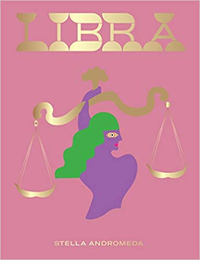 (opens in new tab)
10. Libra: Harness the Power of the Zodiac, by Stella Andromeda
RRP: $11.99/£8.99
If your Libra friend is always consulting the group chat for advice, this is the book for them. With information on everything from what jobs Libra signs are suited to, to relationship advice (opens in new tab) for this Air sign, this handbook uses specific Libra traits to tailor guidance on all elements of life.
---
(opens in new tab)
11. Missoma Gold Mini Tidal Hoop Earrings
RRP: $103/£79
Though these mini hoops aren't as bold as other earrings in your Libra friend's collection, sometimes you need a more understated accessory to let other statement pieces shine. A capsule wardrobe (opens in new tab) essential, these delicate hoops are perfect for those situations that require a bit more of an elegant, stripped-back look—and while we're sure the fashionista Air sign will know how to style them, they'd look great with their best huggie earrings (opens in new tab) set. Plus, with efforts to use recycled materials and work with environmental charities, there's the added benefit of being one of the best sustainable jewelry brands (opens in new tab) around.
---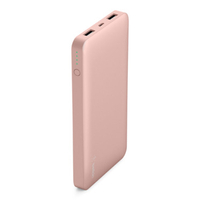 (opens in new tab)
12. Belkin Portable Power Bank Charger 10K
RRP: $39.99/£54.99
When you're out and about in the social world as often as Libras are, you're bound to run out of phone battery all the time. With this sleek, portable power bank they'll never have to pause their day to search for a wall plug again—plus, with three ports, they have enough space for friends to charge up, too.
---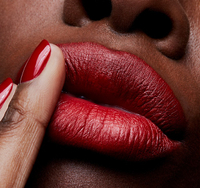 (opens in new tab)
13. MAC Chili lipstick
RRP: £18.50
Libras aren't afraid of a bold red lip—in fact, you'll often see them rocking the deep shade at a party, basking in the compliments. You can't go wrong with MAC's classic matte lipstick—and Chili is not only one of the most popular MAC lipstick shades (opens in new tab) ever, but is the perfect red shade to add a pop of colour to any look.
---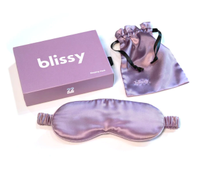 (opens in new tab)
14. Blissy Sleep Mask
RRP: $49.95/£42
After a long day of socialising, even the most energetic of Libras needs a good night of rest. Help them get the Zs in style with this luxury sleep mask; made with a soft silk material like all the best sleep masks (opens in new tab), this one is designed to be gentle on the skin and comfortable all night long.
---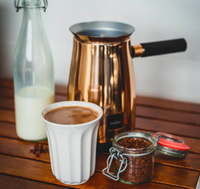 (opens in new tab)
15. Hotel Chocolat Velvetiser
RRP: $149.95/£99.95
Dubbed 'the definition of hot chocolate', warm drinks don't get any more luxurious than this. Hotel Chocolat's Velvetiser will help your Libra friend make the most indulgent, smoothest hot chocolates and lattes they've ever had, perfect for one of their special pamper nights in. If you're lucky, you'll be treated with one the next time you visit!
Sadia is a freelance lifestyle writer with a love for all things self-care. Previously a staff writer at The Know Media, she left in late 2021 for an MA in World Literature at the University of Warwick, and has been freelancing in between procrastinating her dissertation. She has since written for publications like Stylist Magazine, Delish UK and Mollie Magazine, amongst others.
When she's not writing (or making yet another excessively colour-coded To Do list) you can find her reading everything from modern classics to contemporary debuts, or else tending to her many thriving plant babies.