January astrology events: your cosmic calendar for the first month of 2022
There are retrogrades, a full moon and more happenings to note this month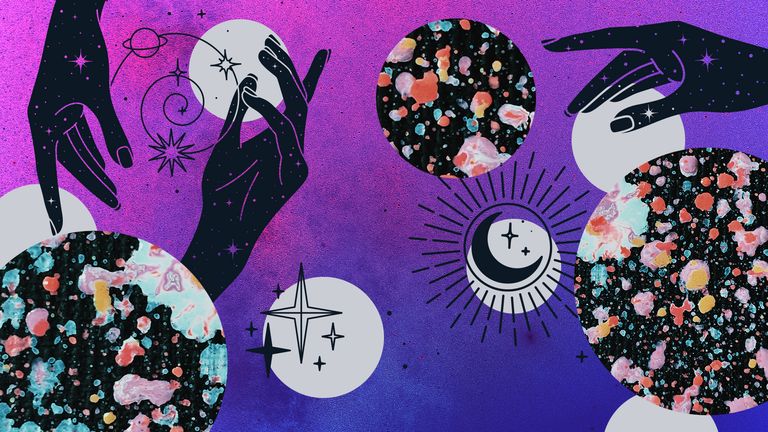 (Image credit: DaryaGribovskaya (Getty))
By Danielle Valente published
Happy New Year! Welcome 2022 with our January astrology calendar, a list of notable cosmic events taking place throughout the next 31 days.
As we embark on another rotation around the sun, the stars and planets are preparing for a show. From retrogrades to a full moon and everything in between, each happening has its own significance.
Grab your planner—great gifts astrology fans will love, even after the holiday season—and jot down these important dates throughout the start of Capricorn season.
We wish you all good things for the year ahead. Even if you're not the luckiest zodiac sign of 2022, this year promises plenty of change. Cheers to that!
---
---
January astrology 2022: events to note
Venus retrograde 2022
When: December 19, 2021-January 29, 2022
Spilling over from 2021 is Venus retrograde, a time in which we'll want to take a close look at our relationships and what's not working.
Although the dynamic might not necessarily be horrific between you and your partner, you might notice hesitancy or a need for solo time. Use this opportunity as a way to recharge and enjoy self-care practices. (Who can say no to that, especially after the holidays and all we've been through?)
Plus, this planet's backward orbit will allow us to brainstorm how we want to be perceived in the future.
"We'll be rethinking our commitment to our legacies in relationships, value and money," astrologer Liz Simmons says about Venus retrograde in Capricorn.
Jupiter in Pisces
When: January 1–May 9, 2022
If you're feeling altruistic, Jupiter's place in Pisces might be the reason why. Simmons notes that the first half of the year will elicit a sense of compassion and giving—a welcome sign after all the uncertainty we've faced.
Mercury retrograde 2022
When: January 14-February 3, 2022
Cue the theme from Jaws: the infamous Mercury retrograde is beginning its first of four spells in 2022 this month. Though you might want to pay extra attention to your tech files and where you place your car keys, you don't have to panic. (No really, don't panic!)
Lisa Stardust, author of The Astrology Deck: Your Guide to the Meanings and Myths of the Cosmos, believes each of 2022's four Mercury retrogrades has a purpose, and the first is to take a look at the way in which we communicate with others.
If there's something about your S.O. that's driving you crazy, have an honest and open discussion rather than lash out. For those who can't get on the same page as their colleagues, use this time to hash things out rather than slow down your work goals.
All in all, embrace Mercury's opportunity to communicate amid difficulties. Don't prove the planet's bad rep correct—you can rethink how you speak to others rather than give in to the chaos.
The first full moon of 2022
When: January 17, 2022
The wolf moon is the first full moon of 2022! These occurrences are times in which to get rid of things or situations that no longer serve you. Think honestly about what's holding you back, and prepare to pull an Elsa—it's time to let it go.
Be sure to stick around: we'll give you the scoop each month about the important astrology events in 2022.
Danielle is a writer for My Imperfect Life, where she particularly enjoys covering lifestyle and entertainment news. She was previously the editor of Time Out New York Kids and a news editor at Elite Daily. When she's not working, you can find her reading a good book and enjoying a cup of coffee. Follow her @dvwrites.