Who is Kim Lee? Everything you need to know about Bling Empire's party girl
DJ and socialite, Kim Lee, has been having the hot girl summer we all want!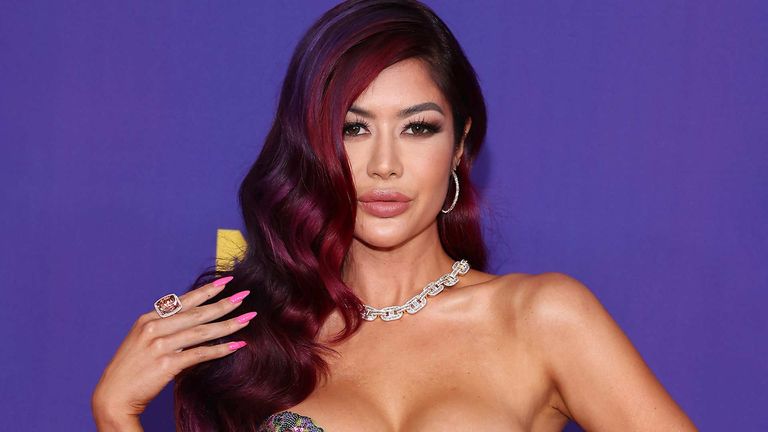 (Image credit: Getty Images / Amy Sussman)
If you've watched Netflix's Bling Empire, you're probably just as obsessed with Kim Lee, the show's party girl and famous DJ, as we are.
The show follows the lives of a lavish group of Asian-American friends who live incredibly affluent, glamorous lifestyles—think Crazy Rich Asians meets The Real Housewives of Beverly Hills.
As in any reality show, the cast is what makes or breaks it, and it's safe to say Bling Empire is full of characters we're immediately hooked on. From matriarch Anna Shay (who is our new life guru) to Kevin Kreider and Christine Chiu, who is already rubbing fans up the wrong way, this group of friends lives just as luxurious off-camera as they do on-camera.
So while we wait for the Bling Empire season 2 to drop, we answer your burning questions about the new reality TV star...
What does Kim Lee do for a living?
As we heard on the show, Kim Lee has a reputation as 'the Calvin Harris of Asia', according to her co-star Kane. But before she ventured into the world of DJing, she was actually a model. She walked on several runways including Los Angeles, Paris, and New York Fashion Week shows, working with designers such as Marc Jacobs and appearing on the international covers of fashion magazines like GQ and Esquire.
According to Elite Daily, she was also named the 'Sexiest Woman in the World' by FHM back in 2011. She has also appeared in a number of Hip Hop music videos including those of Kanye West, Far East Movement and Lupe Fiasco. But it doesn't stop there—she has also had plenty of on-screen moments appearing in the likes of The Hangover Part II, Entourage, and CSI.
As for reality shows, Bling Empire isn't her first gig either as Kim Lee previously went on The Amazing Race in Vietnam back in 2013 and hosts Yo! MTV Raps on MTV Asia.
In 2012, she caught the attention of Black Eyed Peas after bonding with them over a night of partying. Soon after, one of her mixes featuring Kanye West went viral and she has been a successful DJ ever since.
In fact, now that COVID restrictions have eased up in the States, she has been living her best life behind the decks again. From DJing in nightclubs in her hometown of Orange County to wild nights in Vegas, we've been living vicariously through her on Instagram.
What has been Kim Lee been up to since Bling Empire?
While she's likely been busy filming season 2 of the show, Kim has also been very busy with her DJ career, which takes her to clubs all over the US. Because of the pandemic, she hasn't been DJing internationally, but she's done plenty of photoshoots for international publications like Rolling Stone Korea.
Earlier this year, she attended the MTV Movie Awards with the rest of the cast, and had someone very close to her in charge of her insane new hair color—none other than castmate Guy Tang! He shared the transformation on his Instagram account and we have to say, he did an incredible job.
What is Kim Lee's net worth?
As of 2021, Kim Lee's net worth is estimated to be around $10 million according to The Cinemaholic. This is believed to be a combination of her modeling work, DJ career and any other streams of income she has.
Why does Kim Lee look like Kylie Jenner?
Many viewers have been comparing Kim Lee to Kylie Jenner, saying that she resembles the Keeping Up With The Kardashians star and beauty mogul. However, as Bling Empire star pointed out in an interview with NextShark in 2018, she had the "influencer aesthetic" long before Kylie.
"[People] would call me a 'wannabe Kylie.' I think she's gorgeous, but people that know me would say I've been looking like this before Kylie became 'Kylie," she claimed.
Is this Kim Lee or Kylie Jenner? #BlingEmpire pic.twitter.com/y1pQPfTLj2January 15, 2021
See more
So has Kim Lee had plastic surgery?
It is unclear whether Kim Lee has had plastic surgery as it isn't a topic she has discussed on the show or any interview so far, so we can't be sure what plastic surgery she had done—if any.
Who is Kim Lee's biological father?
In a couple of episodes of the show, Kim Lee opens up to fellow co-stars Kane and Kevin about her family life, explaining that after her presents parted ways when she was eight, her father asked her who she wanted to live with and she picked her mother. She was then raised by her mother Kimmy and her stepdad Daniel Segal, who is a successful novelist and screenwriter, in Orange County, California. But who is Kim Lee's biological father?
Kim plans to track him down in hopes of reconnecting, enlisting Kane and Kevin to help her look for him on the show, though things take a heartbreaking turn when the two discover that Kim's biological father, Tony Lee, passed away two years prior to filming the show.
Speaking to Vice, Kim credited the reality TV platform for helping her find out what happened to her biological father. "I was holding grudges against my father for not looking for me, to be honest, and I needed some sort of closure," She said. "[But] it was actually incredibly difficult to do that on TV."
How old is Kim Lee?
Kim Lee's birthday is 22 May 1988, which currently makes her 33-years-old. She is also a Gemini!
Does Kim Lee have a boyfriend?
While Kim Lee appears to be single on Bling Empire, she has previously spoken about a past relationship with Keith Ape, a South-Korean rapper signed to Jay-Z's Roc Nation, in her 2018 interview with NextShark. However, she has since referred to him as a friend. And let's not forget the little spark she had with Kevin... We can't wait for season 2!