Here's what we know about 'Bling Empire' season 3 so far
What do we know about 'Bling Empire' season three? We've investigated...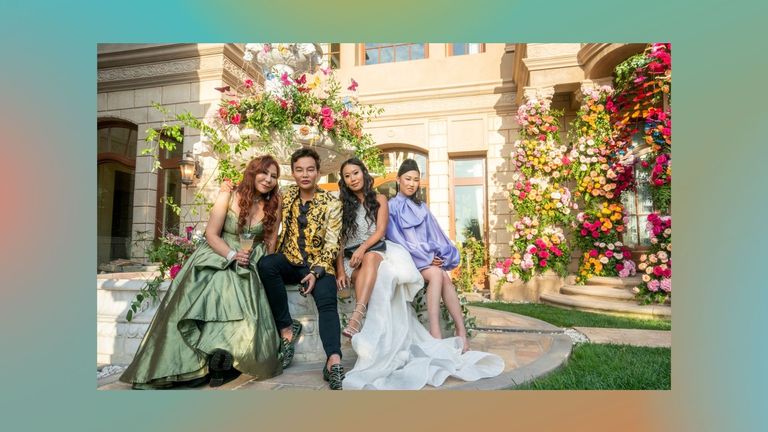 (Image credit: Cr. Ser Baffo/Netflix © )
Curious about Bling Empire season 3? While we've just been treated to eight new episodes, we're already thinking about when we'll see our very rich friends all together again.
Bling Empire season 2 was filled with ups and downs, from Paula Abdul's surprise cameo to Kim and Kevin's will-they-won't-they relationship. But we also had quite a few cliffhangers—so what do we know about season three? Will there be one and when is it likely to drop? We've investigated...
'Bling Empire' season 3: is it happening?
At the moment, it's still unclear if we'll be getting a third season of Bling Empire as has Netflix didn't reveal if they're renewing the show. However, given the few cliffhangers we got at the end of season two, it would be very cruel of them not to. What does Drew want?! We need to know.
Bling Empire season 3 release date
As we mentioned, we don't know if we'll get another season but if we do, it's likely it will come out in Spring 2023—around the same time season two dropped. If you're wondering when Bling Empire was filmed, filming started around summer 2021, so hopefully filming for season three (if confirmed) will start soon.
What can you expect from 'Bling Empire' season 3?
Season two left us with quite a few pending dramas, from the questions around Chèrie and Jessey's relationship and the aftermath of Kim and Kevin's relationship. Let's dive in!
Christine and Anna vs Kane
Kane has become the new villain of the group, with all the gossip he's been spreading. During Christine and Anna's last conversation, the two seemed to agree that they will have to speak to Kane to sort it all out. In the words of Anna, 'gossip is no different than betrayal'—sounds like Kane is in for one tough chat!
Kim Lee and Kevin Kreider
Now that the two have tried getting romantic and it didn't really go to plan, what will their relationship be like? Will they be able to remain friends and talk about dating other people openly?
Kane and Kevin
While they seemed to make up after their huge fight (seriously, who knew Kevin could get so angry?), Kane wasn't sure they could actually stay friends. He even justified it using the Chinese zodiac to justify why their friendship might not last.
Dorothy moves to NYC
Dorothy Wang's time on Bling Empire has been short and sweet so far. She caused a bit of drama with Kane, but she seems like the big sister Jaime needs around. Will we still have her on the show after her big move to NYC?
Chèrie and Jessey
While they haven't publicly addressed the drama surrounding their hush-hush exit, it seems they are done with the show for good. If they remain friends with some of the Bling Empire cast members though, we might hear more about how the story unfolded (particularly whether Kane and Chèrie ever mended their friendship).
Christine and Dr Chiu
After saying no to more kids in season one, Christine changed her mind after her mother's passing and at the end of season two, she was looking for surrogacy options with her husband. We can't wait to see another cutie like Baby G!
Is Drew coming back?
Kelly Mi Li was the poster girl for #healing throughout season two—we're taking affirmations in the mirror, therapy and even vagina sunbathing to recharge her womanhood. So when we saw Drew knocking on Anna's door, we smell trouble. Would she ever entertain the idea of getting back with Drew after realizing how toxic their relationship was? Or is he back for another reason entirely? We're dying to know!
Bring on season 3! Netflix, please?
Mariana is Editor of My Imperfect Life. She has previously worked for titles including woman&home and Goodto, covering all aspects of women's lifestyle — from beauty and fashion to wellness and travel. She was nominated for AOP Digital Journalist of the Year in 2020, and for New Digital Talent of the Year at the 2016 PPA Digital Awards. She's mildly obsessed with reality TV (Love Island memes included) and spends far too much time checking her horoscope and figuring out the perfect curly hair routine.