Your March horoscope is here and it's time to get ready for a wild ride
Your new monthly horoscope is here—and it'll be one of the most eventful months of 2022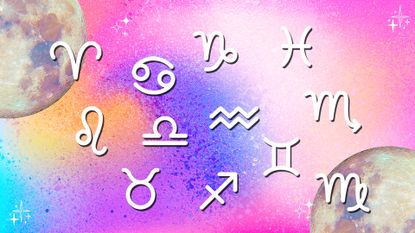 (Image credit: Future)
Welcome to your monthly horoscope for March 2022! Featuring plenty of major astrology events (including three lunar events, two important cosmic meetups, and the turn of a season), the month ahead promises to be one of the most eventful of the year.
As we enter March, we welcome the new moon in Pisces, which is bound to bring all kinds of goodies our way. This lunation is one of the most fortunate of the entire year, bringing long-term success to relationships of all kinds. Mark the days between March 2 and March 6 as some of the best to plant the seed of something new and meaningful.
By March 9, there will be four planets in water sign Pisces, bringing big vacation vibes. If you've been wanting to take a break this might be the perfect time to do so. If you're in a creative field, these Piscean vibes can mean major downloads of inspiration. March 13, in particular, is a lucky day to pursue our romantic or creative dreams.
---
---
On March 18, this month's full moon rises in the sky, bringing the opportunity to make major changes in our lives. A tug of war between logic and feelings is bound to consume us under this lunation. But regardless of the pressure you feel, listen to your heart.
Two days later, we turn the page as we welcome Aries season and the Spring Equinox. Our intuition will be heightened around this time, and we will feel the fire building inside of us. It's now possible to start building the life that we want. During the last few days of March, there will be a total of four planets in the skies of Aquarius, bringing logic and permanence to our endeavors. Mark March 28 as the best day to seal the deal on a relationship or business partnership.
Read your horoscope below for your rising as well as your sun sign.
March horoscope: what does your monthly horoscope have in store for you?
Aries
Your ruler, Mars, will be traveling very close to Venus all month. This translates into opportunities for romance, more creativity, and even more money, Aries. March 2 and March 3 are incredible days to assert yourself in the field of your career. Apply for a new job or ask for a raise around this time. This is also a month in which your intuition will be at an all-time high, making the first half of the month ideal for meditation, psychic, or esoteric work. Once the Sun enters your sign on March 20, you will be ready to charge ahead on your most precious goals!
Taurus
For you, Taurus, the month could have a little bit of an intense start as your ruler, Venus, meets with Pluto at the beginning of the month. However, once this energy dies down, you have incredible support from the universe to assert yourself in the field of career and public visibility. Mars and asteroid Vesta in Aquarius will be helping you attain your goals. The key to getting what you want lies in being devoted to your goals and asking for help. Don't hesitate to network hard, as your eleventh house of community will be lit this month.
Gemini
You have stellar stars for success this month, dear Gemini. The line-up of planets in Pisces will be activating your tenth house of career, but because this watery and mystical energy can be hypnotizing, you will have to stay focused! At least if you want to make the best of it. The March 18 full moon will have you choosing between your career and home life, when you might have to choose the latter. The days between March 17 and March 20 are key when it comes to getting out of your comfort zone and chasing your most precious goals!
Cancer
March is a month to expand your horizons, physically and mentally. The heavy Pisces influence will be activating your ninth house of philosophy and far-horizons, instigating you to open your mind to new places, fresh concepts, and interesting people. Travel and study can really help you grow while also opening your mind. The March 20 Spring Equinox kicks off a month-long period for focusing on your career. If you have a new project to launch or pitch, try doing so under the March 31 new moon. While this energy might feel intense, it will catapult you to success, especially if your strategy is well-defined.
Leo
Your ruling planet, the Sun, spends most of the month in Pisces, which might make you feel like you're living in a fantasy world. While this energy is not the best to focus on detailed work, it's amazing for downloading messages and doing deep soul-searching work. If you have a serious partner, this is also a time in which you could reach a newfound closeness or even a deeper commitment. The March 18 full moon in Virgo could mean a raise or the arrival of a payment you've been waiting for.
Virgo
The March 2 new moon in Pisces brings a major new beginning to an important relationship. If you've been dating someone for a while, you could be taking your connection to the next level. The days between March 5 and March 13, as well as March 23 are incredible for either starting a dating profile—or alternatively, starting work with a coach who can help you make your wildest dreams come true. This month's full moon happens in your sign, bringing the culmination of a project that began six months ago. This might call for a celebration!
Libra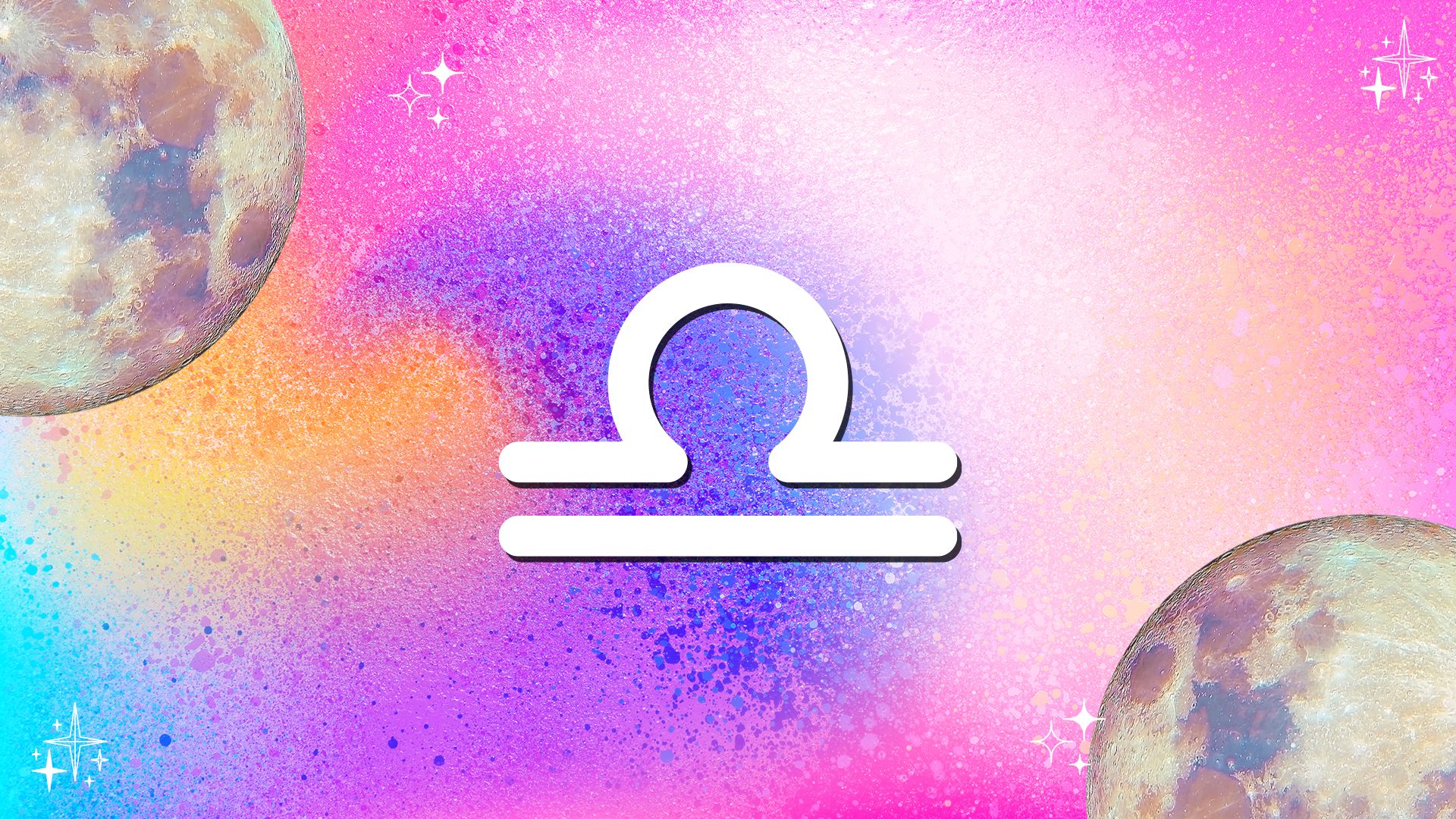 You begin the month with your ruler, Venus, sitting next to Pluto. Watch your interactions around this time, as some intensity could show up in some of your relationships. On the flip side, this intensity could help you assert yourself if what you need is an injection of energy. The March 18 full moon will be stirring up some deep subconscious material, bringing you the opportunity to abandon old insecurities and hang-ups. Once the Sun enters fire sign pal Aries on March 20, you will enter a month-long period in which you will be focusing on partnership, romantic or business.
Scorpio
We hope you have some fun plans on the calendar this month, Scorpio! The Pisces line-up in the sky is encouraging you to take a break, have some fun, and enjoy the beauty of life. Creativity and dating are also encouraged in March. In fact, this is one of the best months of the year to look for a partner, if looking. Or alternatively, deepen a relationship if that's what feels right. You're a private person and this full moon might make you want to spend some time alone. If needed, set boundaries so you can get your chill time on.
Sagittarius
You seem to be going through a period of introspection, and the month of March continues this trend. You have stellar aspects in your home and family sector, so if you ever wanted to buy a home or grow your family, this is one of the best months to do so. However, once the March 18 full moon rises in the sky, you might be called to work on an important project at work. Put your best foot forward! Once the Sun makes its fiery entrance into Aries, you will have much more time to enjoy life and have some fun!
Capricorn
The beginning of the month screams major transformation as Venus and Mars meet with Pluto in your sign. This could mean a relationship reaching new heights—or alternatively, you skyrocketing into a powerful position at work. Money looks good too this month, making this a good time to invest or ask for a pay raise. When the Sun enters Aries on March 20, your focus will slowly but surely shift to your home. For the next month, you could be doing home renovations or entertaining people in your space.
Aquarius
Major deals or breakthroughs could be happening for you this month, as the planets are encouraging a new version of yourself to bubble up to the surface. Your financial sector is also looking sparkly, as it is receiving help from big-hitter Jupiter. If there was ever a time to reformulate your financial strategy, that time is now! In fact, the March 18 full moon is an amazing time to settle some debts. Alternatively, someone could approach you for a loan. But before saying yes, make sure to be clear about when you will get paid back.
Pisces
March brims with possibility, especially during the first half of the month. All the planets in the sky will be activating your first and second house. What this means is that you might be toggling between introversion and extroversion, which is okay! In fact, you will need a lot of time alone to be able to channel all the inspiration this month has for you. Mark the days between March 5 and March 13 as some of your luckiest days of the entire year! You're beginning a 12-year cycle of growth and manifestation, so make sure to make the best of this sparkly month, dear Pisces!
Cute astrology-themed gifts
Brand
Colour
Price
Refine ☵
Sort By
Athena Antares is a traveling writer, astrologer, and mystic who believes in adding a touch of magic to everyday life. She has written horoscopes for numerous lifestyle publications and has dived deeply into astrological magic and manifestation spell work. In her spare time, Athena enjoys exploring new places, spending time in nature, and reading charts for her worldly clientele.