Rhode Peptide Lip Treatment alternatives to tide you over—plus what's so special about the out-of-stock buy
These Rhode Peptide Lip Treatment alternatives will tide you over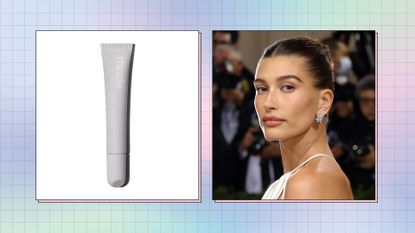 (Image credit: Rhode and Mike Coppola/Getty Images)
As much as we love discovering viral beauty products, we hate it when a product is so popular that it's often out of stock, meaning we can't get our hands on it. And with peptides being one of the 2023 skincare trends that everyone is talking about—along with the slightly questionable buccal fat removal surgery—it's no surprise that Hailey Bieber's Rhode Peptide Lip Treatment is flying off the (virtual) shelves.
If you yourself haven't been lucky enough to get your hands on the real deal yet—or live outside of the US and are looking for something that has the same benefits—we've rounded up what you need to know about this viral buy to help you find a similar product that'll do the job until you do successfully bag one. Plus we've listed some of the best alternatives for if you want something similar to Mrs Bieber's glossy lip salve.
What is the Rhode Peptide Lip Treatment?
Described as a "restorative lip treatment for naturally plump, pillowy-soft lips", Rhode Peptide Lip Treatment is a bit like an extra hardworking lip balm. Available in unscented, salted caramel and watermelon slice editions, it both repairs dry lips and helps to lock in moisture to keep them soft and has an ultra glossy finish. The key ingredients are moisturizing shea butter and babassu, plumping peptides, and cupuaçu, which helps to improve skin's suppleness and elasticity.
The product can be applied at any time of day or night, so you can apply a small amount at the end of your morning or evening skincare routine, or while on the go. However, per Rhode's website, it can also be used as a mask treatment for a more intense hit of nourishment—apply a very thick layer, leave on for 10 minutes, then wipe off the excess.
Why is the Rhode Peptide Lip Treatment so popular?
First and foremost, when Hailey Bieber shares anything from her beauty regime you can almost guarantee it's going to go viral—the most recent example was her glazed donut manicure that became quickly became the go-to request at nail salons all over the world.
But more practically, we'd say that the product itself is so well-loved because of both its glossy finish and its ingredients list. The hero ingredient given a shoutout in the product name is peptides, which are something of a wonder ingredient in skincare.
"Peptides are the building blocks of proteins, composed of short chains of amino acids," explains Heather Wish, education specialist at Paula's Choice. "They are tiny ingredients that become larger when they combine with other peptides to create proteins the skin (and body) require to be healthy. They play a starring role in enhancing and regulating skin's cellular communication, and work with other substances in skin, such as ceramides and sodium PCA, to maintain normal functioning and support skin health."
She continues: "Because peptides are so highly targeted, in the right formula they can penetrate beyond skin's surface to reach their target cells, where they 'communicate' to tell these cells how to work properly. Some peptides can also send messages from the surface to skin's lower layers, meaning they don't have to penetrate too far, the signal is 'heard' below and the cells respond accordingly."
Wish adds that peptides are usually found in products that fight the visible signs of aging, such as the best face moisturizer, eye creams, serums, and even the best sunscreens for face. They are most beneficial in leave-on products, rather than those that you rinse off, and the more different types of peptides in a formula, the better. "This will produce the best results in terms of multiple signs of aging or other skin concerns such as redness, sensitivity, and dullness," she confirms. Wish also recommends looking for peptides alongside other skin-loving ingredients such as niacinamide, antioxidants, beta-glucan and glycerin.
Rhode Peptide Lip Treatment alternatives to shop now
If you want to try a lip treatment or balm with similar ingredients because Rhode's offering is out of stock—or because you're a UK shopper who can't get their hands on it just yet—we've rounded up a selection of peptide-loaded formulas to help give you a fix of the trending beauty ingredient.
---
---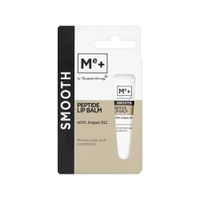 Superdrug Me+ Peptide Lip Balm with Argan Oil
RRP: £3.99 (UK only)
For a very purse-friendly peptide lip balm option, it doesn't get much more affordable than Superdrug's own Me+ range.
This particular balm also contains argan oil for an extra moisturizing hit.
---
Lucy is a beauty journalist who has written for titles including Marie Claire, Cosmopolitan, OK!, woman&home and Women's Health, as well as regularly contributing to My Imperfect Life. Her work covers everything from skin and haircare tips to trying and testing the latest beauty launches, and interviewing celebrities and experts. A certified dog person, her other interests include mental wellbeing, books, piña coladas and not getting caught in the rain.