These are the trending beauty ingredients we're set to see in 2023
The list of trending beauty ingredients 2023 is set is packed with science-forward formulas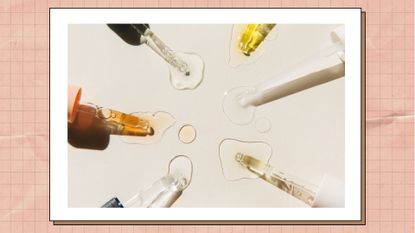 (Image credit: Getty)
The trending beauty ingredients 2023 is set to see are in—and all we can say is, they're getting us excited for a skincare routine enhancement over the next 12 months.
Most of us have probably already got set products and ingredients that we like to use, with our best hyaluronic acid serums, best vitamin C serums and best retinol serums to hand most days. But it looks like some of these might be replaced—or at least supplemented—by a few of 2023's newcomers.
Our in-house beauty editor Aleesha Badkar has spoken to all of the experts about which ingredients we should expect to see in our products in 2023. And while the year is set to bring some familiar ingredients even more recognition, there are some formulas that are pretty unheard of in the mainstream beauty industry...
The trending beauty ingredients 2023 is set to bring
From super scientific names that you probably won't be able to pronounce (don't worry they come with acronyms) to naturally-occurring ingredients that are gaining popularity, there are lots of exciting things coming in 2023.
1. Niacinamide
Niacinamide has been a popular ingredient for the past few years, but it is set to "stay in the limelight", says aesthetic expert Dr Benji Dhillon.
"Niacinamide—or Vitamin B3—helps to neutralise harmful free radicals (protecting against oxidative stress) and preserves collagen," adds Dr. Sheila, multi-award-winning cosmetic injector & Founder of Mediject. "This wonder ingredient is becoming increasingly popular, can help reduce inflammation minimising redness, treat hyperpigmentation, minimise fine lines & wrinkles and treat acne."
Some experts anticipate it will take even more of a center stage in 2023 skincare routines than it has in the past, thanks to its ability to boost the efficacy of certain other ingredients.
"Niacinamide has been a star ingredient for the past year or so, for its skin strengthening, brightening and pore refining properties," says skincare specialist Jane Scrivner. "However, its ability to boost ceramide production has gone largely unheard of. In 2023, I think we're going to see a rise in 'ceramide centric' products, as well as a new surge in the popularity of niacinamide for its pro-ceramide properties."
2. Ceramides
And that brings us onto ceramides, which—while already prominent in some skincare routines—are anticipated to become even more popular in 2023, with Dr Dhillon explaining that "the lipid makes up to around 50% of the skin lipids that form the natural skin barrier."
"Ceramides are lipids (also known as fats) that naturally make up 50% of your skin," adds Scrivner. "Ceramides are the glues that hold our skin cells together to keep our skin barrier healthy, balanced and in place. This helps to seal in moisture, keeping your skin hydrated, and keeping out pollution, environmental damage and infection.
"They occur naturally in the skin and are key for healthy skin, but sun exposure, the natural ageing process and the environment can all impact your natural ceramide levels, which can leave your barrier function and your skin dry and dull."
"Not having enough skin ceramides has been linked to inflammatory skin conditions like acne, eczema, psoriasis and rosacea. They're a great nourishing and replenishing ingredient to rebalance your skin's barrier for healthier skin that you can feel more confident and comfortable in."
3. Peptides—in lots of forms...
We've already seen peptides gaining popularity for a few years, but it looks like they'll be making waves in a big way in 2023.
"Peptides are powerful, yet gentle ingredients to rebuild and strengthen your skin barrier, encourage skin recovery and therefore improve issues from dryness, dullness, irritation and premature ageing," says Katherine Daniels, Co-Founder Kirsti Shuba. "They aren't a 'new' ingredient per se, but their role in skincare is going to become much more prominent in 2023, coinciding with the 'skinimalism' movement and shifting the focus from harsh actives and treatments, to strengthening and reinforcing our skin barrier function."
Vegan peptides are also set to make an appearance in a few new skincare drops, as well as copper peptides—"which enhance healing and repair the skin," according to Dr Dhillon—and Tripeptide.
"Tripeptide is a skincare saviour for ageing skin," says Dr Dhillon. "Derived from a peptide naturally found in collagen and laminins, Matrixyl Synthe'6 is a tripeptide that firms and strengthens skin, reducing the appearance of fine lines and wrinkles."
4. Some new acids
We're already familiar with a bunch of AHAs (alpha-hydroxy acids), BHAs (beta-hydroxy acids and PHAs (polyhydroxy acids)—like glycolic acid, lactic acid and salicylic acid—as well as our skincare go-to hyaluronic acid, but 2023 will see a lot more sciency-sounding skincare names to add to add to our ingredient dictionary.
Kojic acid
According to the experts, there are few different skincare acids that will be growing in popularity in 2023, with kojic acid—a "skin-brightening agent derived from fungi"—top of the list. Dr Dhillon says the ingredient "reduces the appearance of uneven skin tone."
Polyglutamic acid
Dr Dhillon also advised that polyglutamic acid is set to be popular too. "The mixture of high and low molecular weight in polyglutamic acid increases natural moisturising factors and draws water into the skin," he explains.
Linoleic acid
"Linoleic acid, also known as vitamin F, is an essential fatty acid, rich in Omega 6 and is an ingredient that will be centre stage in skincare formulas next year," says Scrivner. "This fatty acid helps the skin retain moisture to not only keep the skin moisturised and plump for longer, but also replenish and protect your skin's barrier function.
"Linoleic acid also works brilliantly as a natural anti-inflammatory and antioxidant to protect against environmental damage. Plant-based oils like cucumber seed and apricot kernel seed both contain high levels of linoleic acid."
5. Acid alternatives
While we all have our go-to acids that we like to include in our skincare routines, there are a few alternatives that could be giving them a run for their money in 2023.
N-Acetyl glucosamine—the hydrator
"Move over Hyaluronic Acid—2023 will see another super-hydrator surge in the form of NAG (N-Acetyl glucosamine," says chemical engineer, skincare formulator and the founder of Skin Masterclass®, Cigdem Kemal Yilmaz. "NAG is considered the precursor of hyaluronic acid and is easily incorporated into the skin layers due to its smaller molecule size.
"Production of hyaluronic acid in the skin can be stimulated and enhanced by the supply of NAG, ideal for moisturising, wound healing, and skin smoothing applications. Other benefits include normalisation of stratum corneum (the outer layer of your skin) shedding and renewing , stopping collagen breakdown, and reduction of skin hyperpigmentation. Look for its concentration in skincare from 0.5-2%."
4-Butylresorcinol—the pigmentation buster
"Next up is 4-Butylresorcinol—a powerful antioxidant and hyperpigmentation reducer that inhibits the activity of tyrosinase and reduces the synthesis of melanin," adds Yilmaz.
"In addition, studies have shown that it also has the effect of removing age spots and chloasma. We will be seeing this ingredient more and more added in skin formulations, to even skin tones as well as being paired with NAG. Concentration in skincare would vary from 0.3-1%."
Potassium Azeloyl Diglycinate—the glow tonic
"For those who love azelaic acid, 2023 will be about its powerful derivative Potassium Azeloyl Diglycinate," says Yilmaz. "Promising all the benefits of love azelaic acid, coupled with hydrating amino acid glycine, this powerhouse ingredient is skin brightening, controls sebum production, helps fade dark spots, can reduce redness, and soothe sensitive skin. The glycine helps to hydrate and moisturise the skin."
Nicotinamide adenine dinucleotide—the skin repairer
"I think we are going to see some pretty impressive new ingredients featured in skincare products for 2023," says Dr Sophie Shotter. "One is NAD+ present in a liposomal formulation that can penetrate the skin.
"NAD+ levels decline with age from 25 and it is essential to repairing cell damage. If we can get more NAD+ to our cells, we will be able to repair damage from the likes of free radicals, sun damage etc quicker and preserve our skin better."
6. Natural-occurring ingredients
As well as science-forward ingredients, there are also several more natural ingredients that are set to be big hitters in 2023.
Rosemary oil
"Natural rosemary oil is set to be trending," says Dr Dhillon. "The essential oil is derived from the aromatic herb Rosmarinus Officinalis, known to reduce inflammation."
Tremella mushroom
"The tremella mushroom is extracted from the silver ear mushroom," explains Dr Dhillon. "The antioxidant surpasses hyaluronic acid in its water-holding capacity, making it highly moisturising and hydrating."
Sunflower sprout extract
"There's also a very interesting new ingredient about to hit—sunflower sprout extract," explains Dr Shotter. "It has been clinically proven to recharge fatigued cells by boosting Adenosine Triphosphate (ATP), the key carrier of energy for many cellular functions."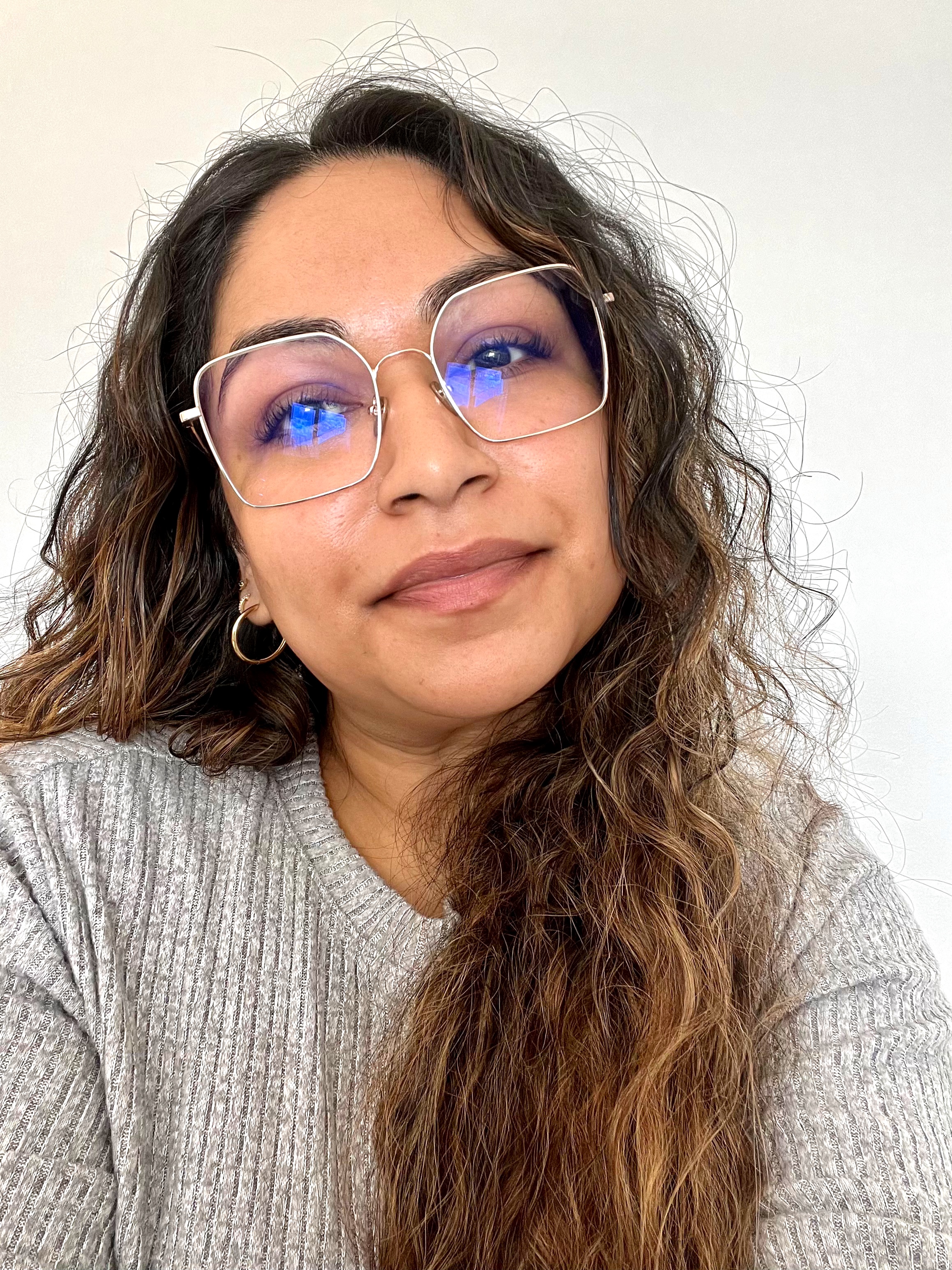 Deputy Editor at My Imperfect Life
Aleesha is Deputy Editor and Beauty & Fashion Editor for My Imperfect Life, where she heads up the beauty, fashion and eCommerce pages. Previously she was Shopping Writer at woman&home and gained an AOP awards nomination after working on their news team. She earned an MA in Magazine Journalism from City, University of London in 2017 and has since worked with a number of brands including, Women's Health, Stylist and Goodto. When she's not testing all the new beauty & lifestyle products on the market, Aleesha spends her time soaking up the newest bestsellers and Netflix releases, watching everything Marvel, learning about different wines, attempting new languages and traveling as much as she can.