September 2021 horoscope: what's in store for your zodiac sign this month?
Your September 2021 horoscope is here—and it could be a tricky time for love. This is what you need to know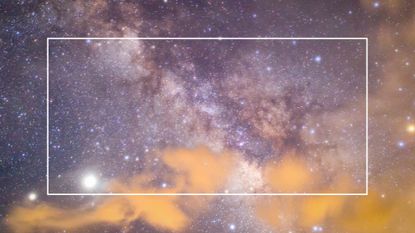 (Image credit: Getty Images)
Wondering what the stars have in store for you this month? Your September 2021 horoscope is here to guide you.
After an intense August that brought some challenges our way, the cosmos mellow out, allowing us to catch our breath. We begin September with four planets (Saturn, Uranus, Neptune, and Pluto) and two asteroids (Pallas and Chiron) in retrograde motion, hinting at a slower pace of life. The mighty Sun is also in Virgo, a quieter zodiac sign whose energy focuses on well-being and fine-tuning our lives.
If you've been wanting to make big changes to your lifestyle or wellness routine, this is one of the best months of the year to get going on those goals! This is especially true around the September 6 New Moon in Virgo, which is ideal for breaking old habits and starting new ones. During this lunation, Venus—the planet of love and all things pleasure—will be sending sparkly beams to mighty Jupiter. This means that all commitments around relationships done around this time are meant to help us grow and transform.
---
---
Talking about love and romance—the first ten days of September are ideal to focus on love and dating while Venus is still in Libra, but during the second part of the month, "the stars will not necessarily be aligning". Both cosmic lovers, Venus and Mars, will enter zodiac signs that are quite uncomfortable for them. Mercury will also be starting its last retrograde of the year (get ready for that Mercury retroshade) in relationship-focused Libra on September 26th, hinting at the need to rethink and revise our closes bonds and connections.
This influence will be greatly felt as the September 20 Full Moon rises in the sky! Happening in Pisces, the last sign of the zodiac, this lunation will be closing chapters and bringing grand finales. This Full Moon will be activating oceanic Neptune, the planetary ruler of our deepest hopes and dreams. What do you most want to manifest in your life? This is an amazing time to dust off your vision board and start bringing it to fruition.
Two days later, a big shift in energy arrives as the bright Sun enters Libra and the Fall Equinox arrives—once again, bringing a new cycle and a shift in the overall energy. Let the reinvention begin!
September 2021 horoscope: what's in store for you?
Aries
With your ruler Mars in Virgo for the first half of the month, you're probably still pretty busy with work and home projects, dear Aries. In more than one way, you're preparing and getting ready for the future, so don't let FOMO take the best of you and focus on building a good foundation for yourself. Once Mars enters Libra on September 14, your energy levels will most likely take a hit. During the second part of the month, the universe will be asking you to slow down your roll; especially as the Pisces Full Moon stirs a part of your chart that rules the subconscious mind. Hear the call.
Taurus
You love the earthy and chill Virgo energy, Taurus, so expect to have an easier month ahead of you. Make use of the first ten days of the month, when your ruler Venus is still in Libra—because once Venus enters Scorpio on September 10, the overall vibe is set to considerably change for you. Scorpio is your opposite sign in the zodiac wheel, which is why its intensity could make you feel a bit of discomfort. The truth is that Scorpionic energy can guide you in exploring your own subconscious material, so use the second part of the month to deeply dive into this energy by exploring esoteric practices like astrology, tarot, and dreamwork.
Gemini
You are heading into one of the most important months of the year, Gemini. The Virgo Sun is illuminating all the changes you need to make at home in order to make your routines work better for you. Use both this month's New as well as Full Moon to make any necessary changes to craft your perfect life/work balance. September 26 brings the retrograde of Mercury, your ruling planet. So, from this moment on, get ready to rethink your relationship to creativity, fun, romance. The messages you get around these topics could be more than illuminating!
Cancer
Your sign vibes with Virgo's chill energy, so expect to feel more grounded during the month ahead. For you, September is all about family and home, which is something you absolutely love! Use this month's New Moon energy to get started on any DIY projects. Your creativity will also be highlighted, especially as Venus enters Scorpio on September 10. Lastly, this month's Full Moon in watery pal Pisces is what dreams are made of. What is your year for the most, dear Crab? Be careful what you wish around this time, as it could very well come to fruition.
Leo
August was intense, or at least life-changing for many Leos, so you will be glad to know that September will feel calmer. For you, the Virgo energy is all about focusing on your money, honey! This is the time of the year to focus on creating a better budget for the year ahead, especially around the New Moon on September 6. And as your sign's planetary ruler, the Sun, enters Libra on September 22, the need to balance all aspects of your life will be loud and clear. Some decisions might need to be made, and you will know right away in which way the universe is asking you to go.
Virgo
Happy birthday, Virgo! With the Sun and Mars in your sign, it's reinvention time. You have gone through a lot of change in the past two years, and September is one of the closing months of this important cycle. By now, it's clear to see where your life is going, and Mars in your sign until September 13 gives you the energy to seal some of these themes and deals! This month's lunations are critical for you to pay attention to. Make sure to begin something important under the September 6 New Moon, and definitely expect a milestone within a close relationship under the September 20 Full Moon in Pisces.
Libra
You begin the month under the sweet beams of Venus in your sign, helping you see the world with positive, new eyes. Enjoy it while it last, dear Libra, because, on September 10, your ruler enters the deep, enigmatic waters of Scorpio. From this moment on, you might discover a deep need to uncover a truth, and Scorpio's observant lens will help you get there! If you're dating or considering taking a relationship to the next level, your best days are September 6 and September 23, which is when Venus will be sending sparkly beams to mighty Jupiter and eccentric Uranus.
Scorpio
Virgo and Scorpio are some of the best friends in the zodiac, so expect to feel "in-tune" with this month's cosmic energies. This will be especially true as lover Venus enters your sign on September 10. You are naturally magnetic, but your powers of attraction will be at their highest now. Another dreamy celestial event to pay attention to is the September 20 Full Moon, which is happening in your fifth house of romance and creativity. What are you ready to manifest for yourself, dear Scorpio? It would be silly to miss out on this gorgeous lunation!
Sagittarius
Virgo energy is a bit alien to you, so expect to feel a little challenged during the month ahead. These tests could be especially felt in the realm of career and public visibility, so it is not the month to make strides in that department. This month's good news for you is delivered by your mighty planetary ruler, Jupiter, who will be making fortunate connections with lover Venus on September 6 and September 30. Later on, Lady Luna will be blessing your home and family as she becomes Full on September 20. Enjoy the homey, grounding vibes, dear Sag!
Capricorn
With the bright Sun in earth sign pal Virgo, you're feeling this month's vibrations. You are hungry for new experiences, and the universe hears your need to expand and grow. However, your sign's planetary ruler, Saturn, is still retrograde, so it's not quite time to go for the gold. Instead, you should be focusing on opportunities that you might have in the past missed. Ask yourself some deep questions and open your mind to the unknown. Once Saturn goes direct early next month, you will be ready to roll!
Aquarius
By now, you've had Saturn in your sign for quite some time, and you know that the god of responsibility and karma doesn't mess around. The good news is that September comes with more energy for you to work on your long-term goals. Lady Venus will be blessing your career and ambition sector, so this month, it's important to stay on top of your goals! Even better news, this month's Full Moon happens in your money and financial sector, so expect a raise or at least a little extra money in your bank account at month's end.
Pisces
For you, Virgo season tends to bring focus into your partnership sector. All kinds of one-on-one connections will be requiring your time and attention, dear Fish. During this month, it's important to stay aware of your energetic boundaries, as some people might be quite tempted to cross them—especially during the first half of the month. But this month's biggest news is the Full Moon rising in your sign's night sky on September 20. Something big and meaningful is on the horizon, so don't be afraid to reach for your dreams and the stars this month!
Athena Antares is a traveling writer, astrologer, and mystic who believes in adding a touch of magic to everyday life. She has written horoscopes for numerous lifestyle publications and has dived deeply into astrological magic and manifestation spell work. In her spare time, Athena enjoys exploring new places, spending time in nature, and reading charts for her worldly clientele.