Three hidden gems to add to your Christmas watch list
The most underrated box sets you need to watch this festive season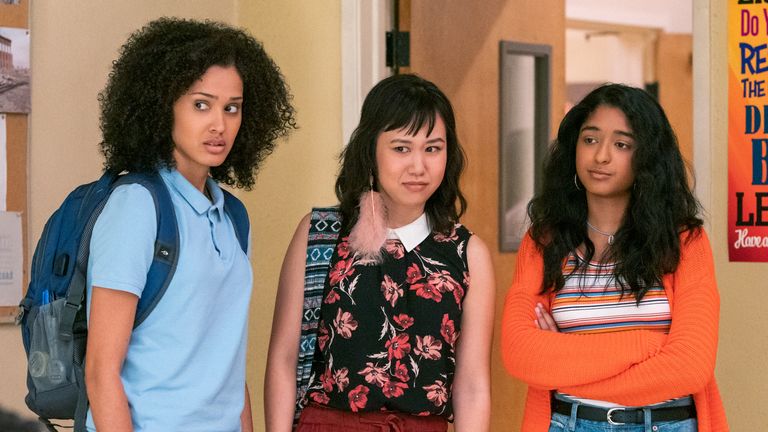 (Image credit: Netflix)
The festive period is always the perfect time to stay indoors, cuddle up with a hot drink in your loungewear, and sit on the sofa all day long watching television. And watching TV might be all some of us are able to do this Christmas - so let's make sure that we invest our time wisely with some really great TV choices.
With so many great shows out in 2020 (because what else was there to do), you might have missed some of these hidden gems...
Bridgerton: Netflix's new period drama is a must watch this Christmas
Love Life
Starring Anna Kendrick, Love Life is a true hidden gem has somehow slipped under the radar for a lot of us.
For those looking for all those classic rom-com tropes, it ticks a lot of boxes - young 20-somethings in the big apple trying to navigate their way through love and relationships a la Sex and the City, a will-they won't-they relationship between the main protagonist and the one that got away; and of course, a wise narrator to comment on everything that the main character is feeling. 
However, none of these tropes feel cheap or cliche in this show. The series examines some darker themes that are typically uncharacteristic for a rom-com. Addiction, alcoholism, toxic relationships, motherhood and mental health issues are all explored in this 10-part series. 
The portrayal of these themes is honest and unglamorous and the audience are presented with flawed three dimensional characters who make mistakes and don't stick to a rigid life plan. It is refreshing and realistic. 
If you were a fan of hits like Fleabag and Normal People, Love Life follows a similar narrative that mingles the romantic with the sad and the comedy with the tragedy and somehow creates a show that is impossible not to binge in one night. 
Never Have I Ever
This genius romantic comedy series from creator Mindy Kaling is the perfect show to binge over the festive season. 
The main character of this series is Devi, a high school student who is dealing with the pressures of swiping her v-card alongside her recent trauma of losing her father. 
This show may sound like a teen-drama - and it is - but only in the best way possible. Kaling nails what it is like to be an awkward teenager and how embarrassing life can be at that age. 
Through the eyes of Devi, (played by Meitreyi Ramakrishnan) we as the viewers are invited to see how her Indian heritage interacts with her life as an all-American teen and how she deals with issues like race, disability and prejudice in her everyday life. 
If you liked other Netflix series like Sex Education or films like To all the boys I've loved before, then this is the series for you. 
The series has also been renewed for a second season that will air in 2021!
Broad City
This fantastic series started as an internet series in 2009 before it was picked up in 2014 by actor and producer Amy Poehler and was broadcast on Comedy Central.
Written and performed by Abbi Jacobson and Ilana Glazer this series looks at the lives of two best friends living in New York and their tumultuous leap into adulthood. 
The show makes hilarious commentary about the realities of being a single woman in New York and the bizarre ways that comedy can arise from the inane.
This show is an amazing example of having the right people with the right perspective. This show is nuanced and specific but with a deadpan comedy that appeals to the masses. 
For fans of other Amazon Prime series like Parks and Recreation or British series Peep Show, this programme is perfect. 
This show, unlike our other recommendations, also has five seasons of content so you can really enjoy your televisual feast.