Your weekly horoscope is here: August 21 - August 27
It's one of the trickiest weeks of the entire year...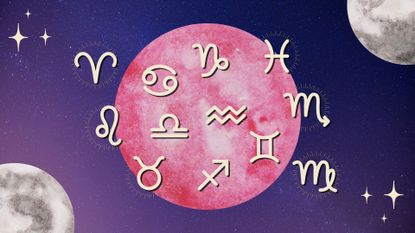 (Image credit: Future)
Breathe—because this is one of the trickiest weeks of the entire year. The good news is that, by adopting a slow and methodical approach, you can easily navigate what life throws at you!
What's different about this week's astrology is that the two closest planets to Earth—Mercury and Venus—will overlap their retrogrades. When this happens, our perception of reality gets tested! Between August 23 and September 3 (the third Mercury retrograde in 2023) avoid signing any important documents or making any big moves. Instead, watch how things around you change, while asking yourself: how can I better adapt to what's currently happening around me? If certain projects get delayed, it's best to not push our luck, as these setbacks could, later on, work in our favor.
Keep in mind that certain information flying around won't be accurate and could even be misleading. This week, we have strong activations of retrograde Saturn and retrograde Neptune in Pisces, adding a dash of confusion to the mix. Stick to your deadlines and responsibilities as much as possible (yes—your bosses are watching) and avoid getting distracted by gossip or constant negativity being shared in media as well as social channels.
All in all, it is a week to practice strong boundaries and being nice to yourself by practicing self-care and seeking privacy.
Read on for your weekly horoscope for your sign as well as your rising (and if you need more cosmic intell, you can check your August 2023 horoscope, your Mercury Retrograde horoscope and your 2023 horoscope predictions too).
Meet the expert: Narayana Montúfar
Weekly horoscope: what does this week have in store for you?
Aries weekly horoscope
Due to the retrograde of Mercury, this is a week to watch out for misunderstands, Aries. But it is also key to stick to your deadlines. You could feel like slacking off a bit to party or hang out with friends. However, know that a boss or someone with authority over you might be watching your actions, so avoid rushing through any processes and especially important work. Your mantra should be "Slow and steady wins the race."
Taurus weekly horoscope
You could receive good news this week, Taurus. A new and juicy project or even extra money could arrive in your pocket. However, don't be so fast in spending it before you even cash out. While this week holds a positive astral aspect for you, it also brings confusion to the table. You might experience certain clashes with friends, colleagues, or associates as someone spreads fake news or delivers wrong numbers to you. Practicing discernment at work but also staying out of the gossip helps now.
Gemini weekly horoscope
Move and act carefully, Gemini. Besides your planet, Mercury, entering retrograde on August 23, other planets clash in the sky, bringing confusion. You will most likely feel this mental fog within your career, so it helps to stay calm and collected, especially during important meetings with bosses and higher-ups. Luckily, the Sun will be helping you stay grounded. To harness its power, try spending time in nature or eating healthy snacks before making crucial decisions.
Cancer weekly horoscope
Prepare to come out of your shell, dear Crab! As Virgo season begins on August 23, communication becomes more prominent in your life over the next four weeks. For someone who needs quiet and restorative time often, this could feel exhausting. However, if you dare to look beyond this, you will notice that within these conversations, there's a lot of inspiration and even things you need to now know about. So, from now until September 23, dare to read between the lines.
Leo weekly horoscope
Your birthday season ends this week, Leo. But what's different this year is that you might actually enjoy this shift, as the effects of Venus retrograde might become easier for you starting Wednesday—buh bye relationship dramas! Over the next four weeks, you might feel like making changes to your budget as solar energy invites you to do so. However, due to this week's confusing combination of aspects, it's best to avoid making any important movements involving money. It's best to wait until September 4.
Virgo weekly horoscope
If you've been feeling exhausted lately, Virgo, your sprint could receive a boost as Virgo season arrives on August 23. However, this birthday season feels different due to the retrograde of Mercury. This week, try giving yourself some time and space to work less and rest more in order to capture all the signs and clues that will arrive, especially on Monday and Sunday. What is the universe trying to tell you that needs to change in your life? Focus on finding that out!
Libra weekly horoscope
It's okay to say no, Libra! You will receive invitations to hang out this week—however, with certain astral aspects asking you to stay focused at work, you might want to avoid the hung over this time. This is especially true if you've been feeling tired lately. Striking a balance between downtime, playtime, and work time will be what gets you to the other side when random asks from bosses and colleagues continuously hit your inbox.
Scorpio weekly horoscope
As much as possible, try keeping your schedule clear from social and even career activities, Scorpio. Pisces is a friendly water sign for you—and as two planets get activated in Pisces skies, you might get lost in a world of fantasy! Wednesday and Thursday might be especially draining with the moon in your sign making you emotional. Downtime and self-care are the medicine you need now, as it also is to practice boundaries during a week in which fake news and gossip will be rampant!
Sagittarius weekly horoscope
You can succeed this week, Sagittarius, but only if you're very methodical in your approach. New ideas and opportunities will become available to you, and you should develop them and consider taking them. The problem comes if you try to bite more than you can chew or commit to working on a project without doing the proper research. Making decisions from a strategic place, in both your private life as well as your career, is what will help you now.
Capricorn weekly horoscope
This could be a testing week in the sense that there will be delays when pushing projects through the finish line. As the diligent Capricorn that you are, you might feel the need to push hard—but you might regret doing so. With facts, figures, and studies being wrong now, you're better off waiting. If you are the authority figure, practice compassion with those who are below you by extending deadlines and understanding that people might have personal situations to take care of at home.
Aquarius weekly horoscope
This week, you could feel pulled in too many directions, Aquarius. A personal or business relationship could be testing, requiring patience and especially… compromise. Try balancing every aspect of your life now, avoiding getting stuck in a certain situation, conversation, or project. This energy will be especially strong Wednesday and Thursday, when the Scorpio moon and Mercury going retrograde might bring the illusion that you need to "figure something out immediately." Flowing and letting go are your go-to tools now!
Pisces weekly horoscope
As Virgo season begins on August 23, one-on-one relationships become very important for you, dear Pisces. However, because Saturn and Neptune are activated in your sign this week, it might be better to leave any important conversations for another time. On the positive side, it could be one of your best weeks creativity-wise. Even if you're not an artist or work in a creative field, you could really harness this week's energy to come up with great and unique ideas.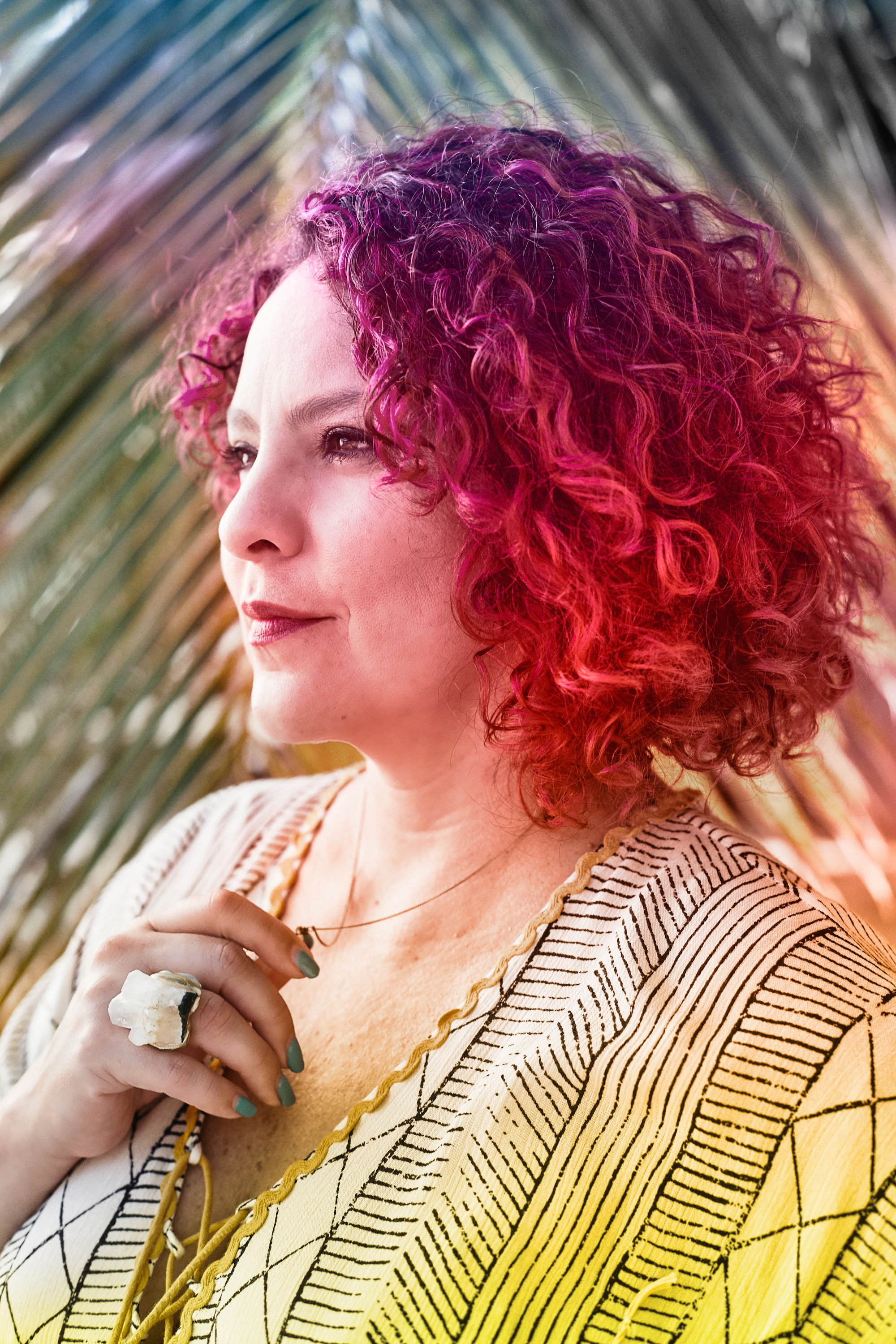 Narayana Montúfar is My Imperfect Life's resident astrologer, responsible for our weekly horoscopes and monthly horoscopes. She's also an artist, writer, and energy healer who finds inspiration in the symbolic language of astrology. An expert in the astrological studies of the Moon, she's the author of Moon Signs: Unlock Your Inner Luminary Power and was featured as one of Medium.com's Authority Magazine 2020's Strong Female Leaders, Destig Magazine's Top Artists to Collect in 2020, and one of Vogue's 13 Astrologers to Follow in 2021.
You can also find her astrological work featured in numerous lifestyle publications like Teen Vogue, Refinery29, InStyle, Brit+Co, Bustle, Pop Sugar, Well + Good, Women's Health, Romper, and more. In her private astrology practice, Narayana's holistic approach seeks to create a positive impact by connecting each one of her clients to the uniqueness of their chart and illuminating their path toward the ultimate state of self-empowerment and self-discovery.