Your weekly horoscope is here: August 22 - August 28
Your weekly horoscope is here—and it's a busy week ahead in the sky...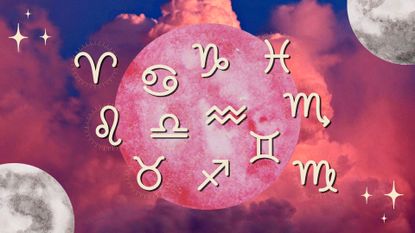 (Image credit: Future)
Your weekly horoscope is here and get ready, because this is going to be a very busy week in the sky with all types of energetic shifts! The Sun enters Virgo on Monday, turning our minds towards analysis, communication, and wellness. If summer fun has thrown us off-kilter, Virgo energy can help us get back in shape. Make sure to set some intentions at the next new moon (happening this weekend), which occurs in the skies of this diligent and can-do zodiac sign.
Uranus, the planet that has been creating so much change in our lives, begins its retrograde midweek. This is good news—especially for Taurus, Leo, Scorpio, and Aquarius. As Uranus' nervous and erratic powers take a break until January, all signs can more easily attune to its gifts and brilliance. All the shifts, surprises, and chaos we have experienced this year will begin to make sense!
Mercury, our cosmic messenger, enters Libra on Thursday, turning our focus towards relationships, balance, and fairness. Pay special attention to the messages you receive on Wednesday and Thursday, as they could contain powerful information about the themes that will come for you in October (just as the third Mercury retrograde of 2022 ends and Mercury retroshade starts).
Relationships go through "a phase" this weekend as lover Venus clashes with Uranus and Saturn. Express your needs and seek freedom, but don't risk a good thing just for the sake of having a good time!
Read your horoscope for your rising and your sun sign below (and don't forget to check your August monthly horoscope, your 2022 horoscope predictions and the calendar of August astrology events).
Meet the expert: Narayana Montúfar
Weekly horoscope: what does this week have in store for you?
Aries weekly horoscope
Uranus goes retrograde in your financial sector, so if your incoming and outcoming flow of money has been fluctuating greatly, this should stop soon. This retrograde could help you come up with new and exciting ways to manage your budget, so listen up! Mercury enters your house of partnerships this week, awakening your desire to collaborate, negotiate, and interact with people one-on-one. You will experience a lot of growth, so take note of the themes that come up for you, Aries.
Taurus weekly horoscope
Finally! Erratic Uranus goes retrograde in your house of self, giving you a break from the change-inducing energy that has been all around you. You also love Virgo energy, as it reawakens your desire to have fun. The next month is perfect to relax, play, and enjoy life, Taurus! Lastly, if you've been craving freedom in a close relationship, this is the perfect weekend to be honest with yourself—and others—and have that conversation.
Gemini weekly horoscope
You tend to be a social creature, but the Sun in Virgo could turn your attention towards your family and home life. If summer fun has had you too busy to hang out with your tribe, this week's new moon is perfect to reconnect and do something fun together. You could also notice a shift in your energy as Uranus goes retrograde, which could help you relax and even sleep better in the case nervousness has been taking a toll on your sleeping time.
Cancer weekly horoscope
If some of your friends and acquaintances have been driving you crazy in the past few months, Uranus going retrograde in your social sector could diminish this energy. For the past few weeks, you've been focusing on a paper, proposal, or important project. And as the Sun enters your sector of communication, you could really get some eyes to look at what you've accomplished. This week's new moon is the perfect time to put a project out there or make the final adjustment to it, so you can soon expose your creation to the world.
Leo weekly horoscope
You will love the retrograde of Uranus, as it will allow you to download brilliant information that can be used in your business or career over the months ahead. It will also diminish the erratic energy that you've been feeling in this area of your life. There could be trouble in paradise over the weekend. If you are not receiving the attention you need from a lover or partner, you could lash out at them, so be careful with how you handle this energy, Leo.
Virgo weekly horoscope
It's your time to shine, Virgo! The Sun enters your sign and with it, your desire to feel seen and maybe even change your appearance. Your vitality will also soar, as well as your powers of creativity and attraction. The next four weeks are an amazing time to focus on yourself and think about what you want to manifest this coming year. Make sure to set intentions this weekend, as this new moon is ultra-powerful for you!
Libra weekly horoscope
For you, Libra, Virgo season is a time of introspection. For the next four weeks, the universe invites you to investigate your intuition, motives, and desires. This is in preparation for your upcoming birthday season, Libra, so dig deep into these subjects under the dark moon, which takes place on Friday, before the new moon. Silver tongue Mercury also enters your sign this week, giving you mental agility, eloquence, and the ability to negotiate.
Scorpio weekly horoscope
If you have been experiencing ups and downs in your closest relationships, Scorpio, Uranus going retrograde will feel like a weight lifting off your shoulders. Enjoy the aha moments that are in store for you concerning the people who have come in and out of your life starting this week. There are valid reasons why! Virgo season is good for you, as it is a time in which you normally feel social and want to network whenever it feels right.
Sagittarius weekly horoscope
It's time to get to work, Sagittarius! For you, Virgo season is about big things, like thinking about your life goals as well as your career. If you stay focused, you can make great strides towards your goals over the next four weeks. Make a list under this weekend's new moon and keep it at your desk to keep yourself accountable. Mercury, the cosmic magician, will also be helping you out by sending helpful and powerful people your way for the next three weeks.
Capricorn weekly horoscope
Get ready to expand, Capricorn. When the Sun enters Virgo, it activates your thirst for knowledge, travel, and connection. The next four weeks are ideal to book a trip to an exciting destination, so start doing your research this weekend. The new moon will be instigating you to take a risk—so why not listen to the lunar wisdom available to you now? If travel isn't possible now, harness the energy by signing up for a masterclass.
Aquarius weekly horoscope
As your modern planetary ruler, Uranus, goes retrograde this week, you could be in for some major epiphanies around the big changes that have been occurring in your life. Practice stillness around midweek so you can tune in to your intuition. If you can, lay low this weekend, as your relationship sector could be targeted by some of the clashes going on in the sky. It might be best to hang with some of your closest friends who you know to be drama-free.
Pisces weekly horoscope
Get ready to connect at a deep level, Pisces. Virgo rules your one-on-one connections, so a lot of your focus will be on other people during the next four weeks. If you are in a serious partnership, set some goals together under this weekend's new moon. If you are single, this could be a great time to begin working with a coach, a trainer, or a new business partner. Having someone who mirrors your wishes and desires could have a positive impact regardless of the nature of your current focus.
Cute astrology-themed gifts
Brand
Colour
Price
Refine ☵
Sort By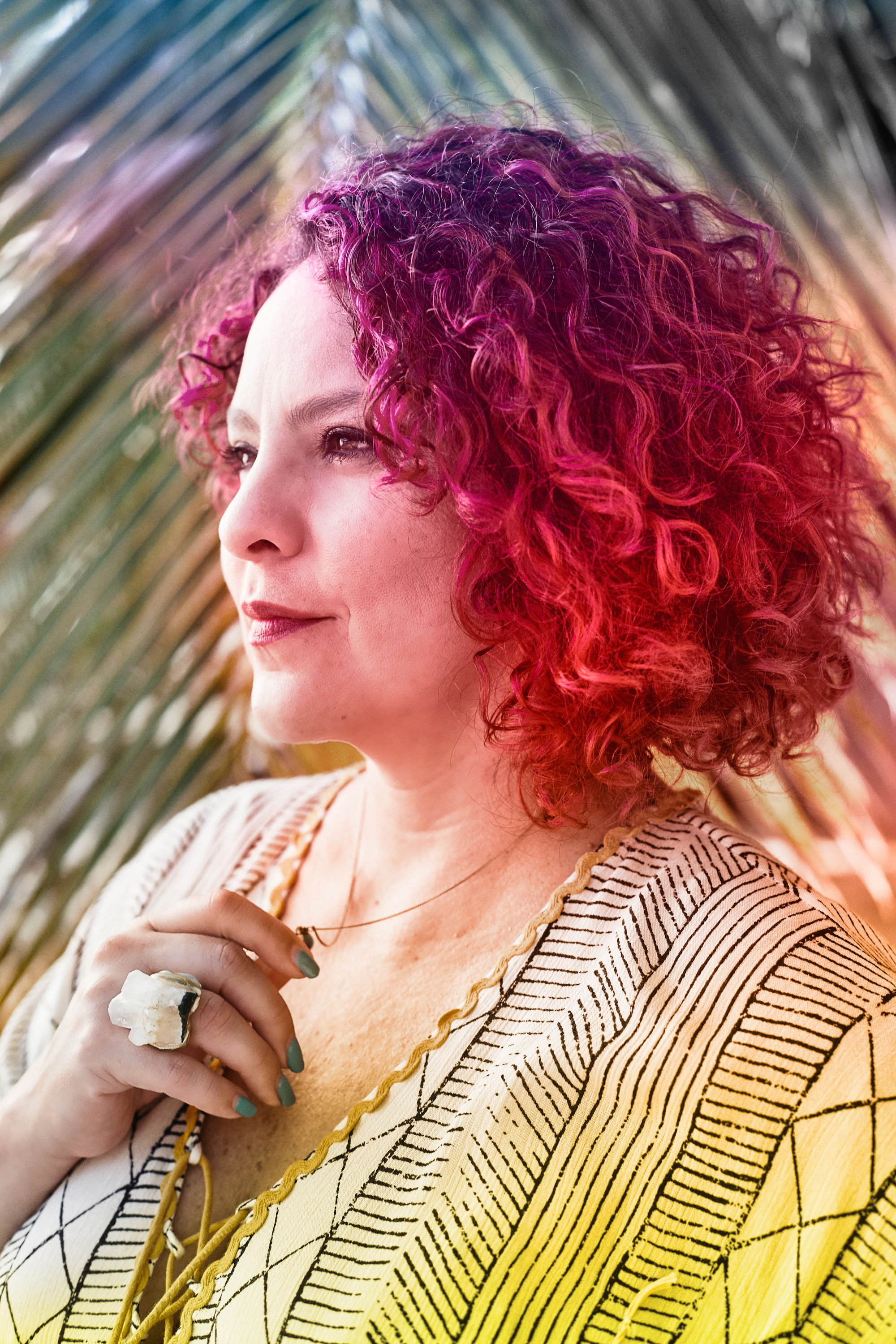 Narayana Montúfar is My Imperfect Life's resident astrologer, responsible for our weekly horoscopes and monthly horoscopes. She's also an artist, writer, and energy healer who finds inspiration in the symbolic language of astrology. An expert in the astrological studies of the Moon, she's the author of Moon Signs: Unlock Your Inner Luminary Power and was featured as one of Medium.com's Authority Magazine 2020's Strong Female Leaders, Destig Magazine's Top Artists to Collect in 2020, and one of Vogue's 13 Astrologers to Follow in 2021.
You can also find her astrological work featured in numerous lifestyle publications like Teen Vogue, Refinery29, InStyle, Brit+Co, Bustle, Pop Sugar, Well + Good, Women's Health, Romper, and more. In her private astrology practice, Narayana's holistic approach seeks to create a positive impact by connecting each one of her clients to the uniqueness of their chart and illuminating their path toward the ultimate state of self-empowerment and self-discovery.