Your weekly horoscope is here: August 29 - September 4
Your weekly horoscope is here—but you can breathe easy, it's a mellow week!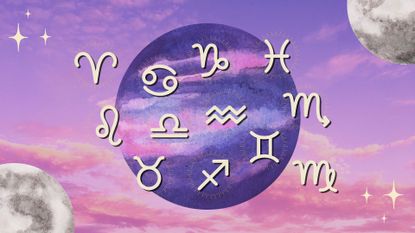 (Image credit: Future)
The astrological weather is relatively mellow this week, which is great news for the August new moon intentions we set last week. As the lunar energy and light grow, so do the seeds we planted. We will feel the wind at our backs, especially around midweek, when Mars in Gemini forms a positive connection with lucky Jupiter. An exciting conversation with a friend or colleague could spark our ambition, and we will be feeling ambitious.
This exciting influence alone is ideal for risk-taking—however, because Mercury (which is currently in its pre-shadow), will challenge Jupiter, we could easily over-commit. Make some bold moves and go for the gold, but do it from a grounded and realistic place. This will assure you can deliver what you're promising to yourself and others.
Talking about bold moves, this is the last week lover Venus is in Leo. If you are in a serious partnership, plan a fun date or shower them with gifts and attention. Love, and relationships in general, will be tricky in the next few days—so this is the perfect week to surrender to romance. If you are single, get out there and mingle, or plan a fun outing with friends on Saturday. The moon will be in fun-loving Sagittarius, inspiring comradery and optimistic connections.
Venus enters Virgo on Sunday, a sign that tends to diminish our need for connection and expression. More on that soon!
Keep reading for your rising and your sun sign horoscope below (and don't forget to check your September 2022 horoscope and your 2022 horoscope predictions).
Meet the expert: Narayana Montúfar
Weekly horoscope: what does this week have in store for you?
Aries weekly horoscope
Your focus will be on relationships at the beginning of the week, Aries. You could be busy, connecting with friends and attending events. The Mars-Jupiter connection is extra-lucky for you, so make sure to channel the energy by going after an important goal. Communication could be intense towards the end of the week, so don't believe everything you hear. Also, pay attention to the themes that come up for you then, as they have clues on what the third Mercury retrograde of 2022 will bring you.
Taurus weekly horoscope
A secret (of the good kind) or some positive information could reach you midweek and could be beneficial to you. It could either mean the arrival of a money-making opportunity or feeling good about your skills and talents, Taurus. Towards the end of the workweek, someone might try to get you to commit to a crazy deadline or project. If you're already busy, or already feel like you're spread too thin—say no, and don't feel bad about it.
Gemini weekly horoscope
It's time to network, Gemini! The Mars-Jupiter connection was made for you, and could mean running into someone who could become your career guardian angel or mentor. If someone you know already comes to mind, reach out to them on Wednesday, when these positive vibes will be at their strongest. Friendship drama could flare up around Friday, and it will most likely be because a piece of information will be taken out of proportion. If you can, stay out of it!
Cancer weekly horoscope
Look within, Cancer. With lunar energy growing in light, you have great positive power at your back and the ability to manifest something big. Spending time meditating and soul-searching could help you discover an important piece of information that will be crucial for your career. Your intuition will be particularly strong from Wednesday to Friday, while the moon is parked in psychic Scorpio. This is most likely related to the new moon intentions, so revisit those for more targeted guidance.
Leo weekly horoscope
This is the last week lover Venus is in your sign, Leo—so take advantage and strut your stuff! If you've been considering a makeover but haven't pulled the trigger, go for it. If you're dating someone, plan a romantic dinner over the weekend. If you're single, put on your flashiest outfit and hit the town with your besties. The moon will be in Sagittarius, instigating all kinds of fun and setting all eyes on you!
Virgo weekly horoscope
With the Sun in your sign, you're feeling in your element, Virgo (it's Virgo season, after all). The week ahead paves the perfect terrain for your new moon intentions to take flight—yes, even if you run into difficulties at the week's end. Positive career news could arrive midweek, either for you or your romantic partner. However, this could unravel serious talks about money, that if not handled properly, may be taken a little too far. Stay realistic and positive and you will be able to get to a good place.
Libra weekly horoscope
This is an important week to pay attention to, Libra. The Mercury-Jupiter clash could bring to your attention certain things about a relationship or maybe blow a conversation out of proportion. This is especially true at the beginning of the week, when the moon will be in your sign. If you feel emotional or a certain way, express it, as going deep into "relationship issues" will be a theme for you once Mercury goes retrograde in your sign in a few weeks.
Scorpio weekly horoscope
Big career news could arrive for you as shiny Venus spends its last week in your career sector, Scorpio. If you've been thinking about making a bold move, Thursday and Friday pave the perfect terrain for your idea to succeed. You tend to like working alone, but under this week's weather, bringing a new player into your strategy could be in the cards. For you, Virgo season is all about networking and collaboration, so why not try it out this time?
Sagittarius weekly horoscope
Your mantra is "go big or go home," but this week, taking a risk could come with repercussions, Sagittarius. While an exciting new idea could look great on paper, it could really get derailed in the next few weeks. The Mars-Jupiter connection is sure lucky for you, but only if you can set realistic expectations. The moon is in your sign over the weekend, making it a perfect time to plan a weekend getaway or at least a night out with your favorite pals.
Capricorn weekly horoscope
Be discerning, Capricorn. The Mars-Jupiter connection reawakens your creativity this week, forming incredible ideas in that smart brain of yours. However, the Mercury-Jupiter clash could make some of them look shinier than they really are, which could, later on, leave you high and dry. Tossing all those ideas away is not the way to go, however. This is when your incredible ability to discern comes in handy, so keep only the ones that truly open your mind and that awaken that sense of adventure that lives within.
Aquarius weekly horoscope
Communication overload is the name of your week, Aquarius. The Mercury-Jupiter clash could have your phone and inbox sending non-stop notifications, but that doesn't mean you have to answer them all. If certain conversations can wait until next week, waiting might be the best idea. This is especially true with business or romantic partners, as Venus is still in Leo, instigating coldness and maybe even extending the drama that began the week before. The energy gets better soon!
Pisces weekly horoscope
For you, Pisces, this week's energy centers around your home and your finances. Under the lucky Mars-Jupiter connection, you could be receiving fortunate news about an unexpected paycheck or bonus, which could allow you to buy something cute for your place. If it's a big-ticket item, make sure you do research before pulling the trigger, as the Mercury-Jupiter clash could see you ignoring either the fine print or important information that is pertinent to the purchase.
Cute astrology-themed gifts
Brand
Colour
Price
Refine ☵
Sort By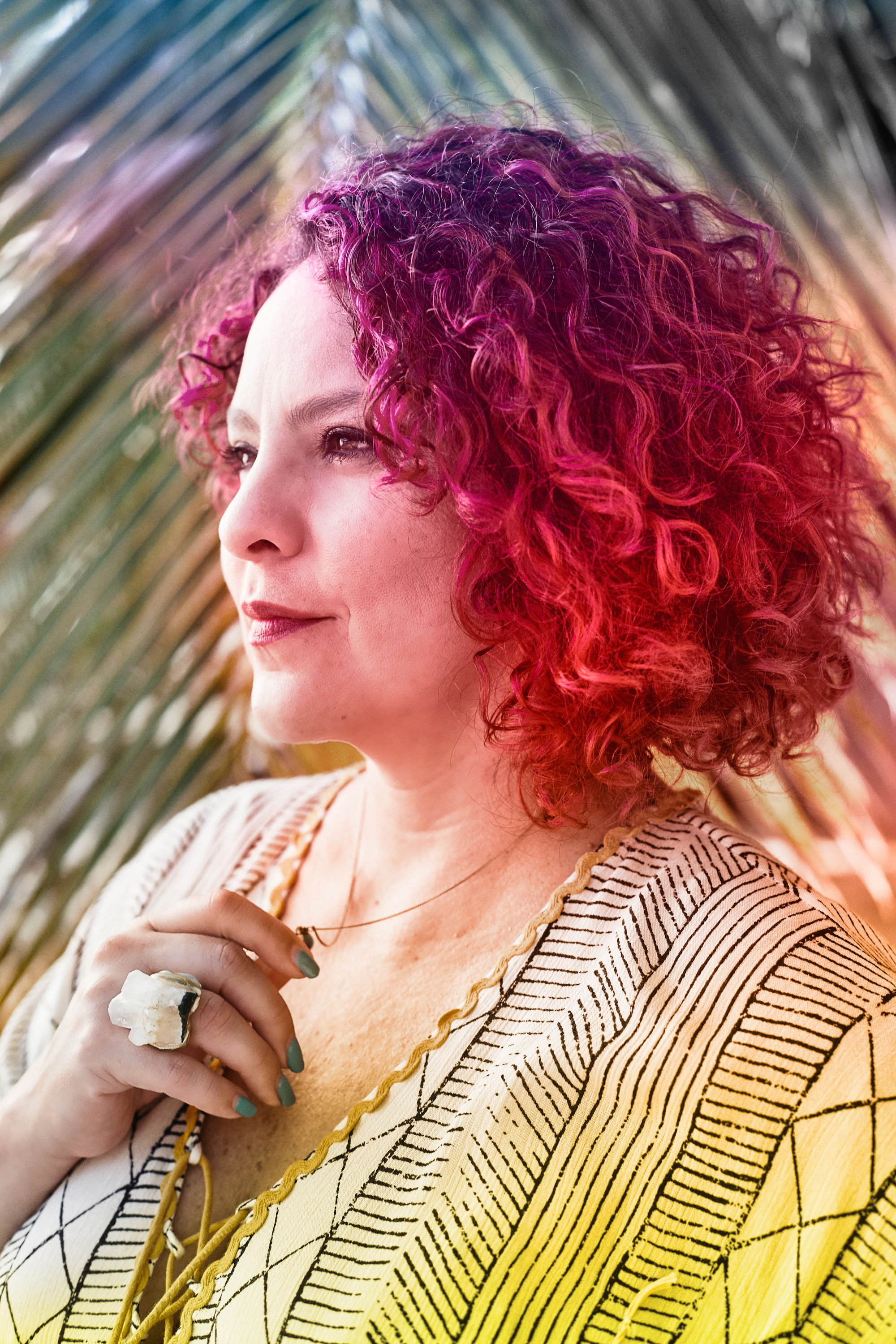 Narayana Montúfar is My Imperfect Life's resident astrologer, responsible for our weekly horoscopes and monthly horoscopes. She's also an artist, writer, and energy healer who finds inspiration in the symbolic language of astrology. An expert in the astrological studies of the Moon, she's the author of Moon Signs: Unlock Your Inner Luminary Power and was featured as one of Medium.com's Authority Magazine 2020's Strong Female Leaders, Destig Magazine's Top Artists to Collect in 2020, and one of Vogue's 13 Astrologers to Follow in 2021.
You can also find her astrological work featured in numerous lifestyle publications like Teen Vogue, Refinery29, InStyle, Brit+Co, Bustle, Pop Sugar, Well + Good, Women's Health, Romper, and more. In her private astrology practice, Narayana's holistic approach seeks to create a positive impact by connecting each one of her clients to the uniqueness of their chart and illuminating their path toward the ultimate state of self-empowerment and self-discovery.