Your weekly horoscope is here: September 19 - September 25
Your weekly horoscope is here—and the cosmos delivers a brand-new beginning...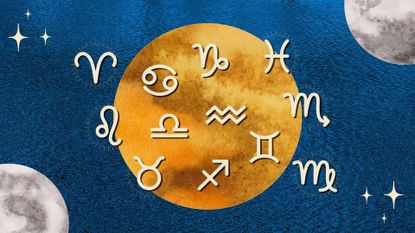 (Image credit: Future)
Welcome to your brand new weekly horoscope! The week ahead is jampacked with astral activity and the cosmos delivers a brand-new beginning. Relationships remain a theme with Venus, the planet of love and pleasure, activating our desire to try new things when it comes to romance. But since confusing Neptune will be involved, we must be wise when making choices.
September 22 is a big day as the Sun enters Libra, heralding the arrival of the Fall Equinox in the Northern Hemisphere. This movement will reaffirm the focus on relationships over the next four weeks. Pay attention to what comes up for you on this day, as big epiphanies are bound to occur, particularly around the topic of relationships and contracts.
On Friday, Mercury enters Virgo while in retrograde motion (we're still experiencing the third Mercury retrograde of 2022). Be prepared to feel a funny vibe today, as this astronomical movement is always strangely perceived from our perspective here on Earth. Your productivity will also slow, making this a good day to keep a low profile as well as workload.
On Sunday, the next new moon occurs in the sign of Libra, marking the beginning of another lunar cycle. This September 2022 new moon is activating retrograde Jupiter, the planet of abundance. It is ideal for putting in place the changes you have been considering pertinent. By planting the seed, you're setting yourself up for big-time success in 2023!
So check what the stars have in store for your zodiac sign during the week ahead—and don't forget to check your rising as well as your sun sign horoscope (and if you want even more information, check your September 2022 horoscope and your 2022 horoscope predictions too).
Meet the expert: Narayana Montúfar
Weekly horoscope: September 19 - September 25
Aries weekly horoscope
This week marks a major beginning for your relationships, Aries. The Fall Equinox and the new moon in Libra pave the way to create not only new ways of relating, but also the possibility to establish new partnerships. By focusing on setting intentions in this part of your life, you will create more intimate connections that will help you to see the world with different eyes. Some of these will be key for your growth in 2023.
Taurus weekly horoscope
On the outside, you are busy with life and with work projects, but a lot is occurring for you on the inside, Taurus. The Fall Equinox and the new moon in Libra are fantastic times to begin externalizing the changes within your personal as well as work life. Talking to people who can help you make your dreams a reality will lead to powerful business partnerships and even more intimate connections in the season and even year ahead.
Gemini weekly horoscope
The Fall Equinox and the new moon in Libra activate your creativity, making this the perfect week for searching and brainstorming new avenues in which you can express more of yourself. Follow that hunch, as it could open new career opportunities as well as business partnerships in the following months and also the year ahead. Mercury retrograde doesn't have to paralyze you—in fact, it can help you get to a place of action once it goes direct.
Cancer weekly horoscope
A new beginning is coming concerning your family and home life, Cancer. Mercury retrograde has you rethinking how you can better a certain situation, and the Fall Equinox reveals information that will help you figure things out. Use the new moon in Libra to plant the seed of this new beginning. By doing so, you'll not only set yourself up to enjoy life more, you will also reach new levels of productivity in the next few months.
Leo weekly horoscope
Communication can be rough with Mercury retrograde altering this area of your life. But pay attention to the signs, Leo, because the Fall Equinox brings you a major aha moment. It will help you unearth information that will be crucial for your success as you strike a balance between your home and work life. It will also unleash your creativity, which will lead to a life of more enjoyment in the late fall and the beginning of 2023.
Virgo weekly horoscope
You are in a deeply introspective mode, Virgo. Hiding in your shell is perfectly fine—in fact, it will protect your psyche from information overload. It will also help you figure out what your focus should be for the next few months. The answers arrive on Thursday and Friday, as retrograde Mercury enters your sign, instigating the beginning of a deep transformation. It's time to start showing the world that new version of yourself that has been brewing under the surface.
Libra weekly horoscope
A major new beginning is in store for you, Libra! Mercury retrograde has you deeply examining a relationship, and the Sun entering your sign on Thursday's Fall Equinox brings you the answer on how to make it work. Act on the information you receive as soon as the Sunday new moon arrives. Happening in your sign, it is a major reset and opens the portal to the incoming currents you will be swimming in the year ahead.
Scorpio weekly horoscope
You have big dreams, Scorpio, and as you've probably noticed, you will need the help of others to make them happen. On the Fall Equinox, your intuition activates, giving you a glimpse at how to go about it. Use Sunday's new moon to start the search or at least begin moving in the right direction. By doing so, you're starting a journey that will lead to an epic transformation, and even more money in your bank account.
Sagittarius weekly horoscope
Mercury retrograde instigates changes at work, and you might be trying to figure out how to go about dealing with a certain colleague or project. Not to worry—the Fall Equinox arrives with cosmic deliveries in the form of signs and epiphanies, so pay attention to the signs around you on Thursday and Friday. If the solution involves enlisting the help of an expert, begin the search over this weekend's new moon. Even the smallest action activates your luck, Sagittarius!
Capricorn weekly horoscope
It's time to think about your new career goals, Capricorn! Mercury retrograde brought you that realization, and as the Fall Equinox activates your career sector, you're ready to begin the brainstorming session. Write down your goals for 2023 under the lucky new moon. By doing so, you're activating your luck and letting the universe know the direction you would like to take. This will eventually lead to successful collaborations and a deeper feeling of self-fulfillment.
Aquarius weekly horoscope
This week's Fall Equinox brings you the realization that as much as you want to hold on to your old beliefs, they are expiring, Aquarius. You're seeing relationships, intimacy, and the world with new eyes. And guess what? The fortunate new moon in Libra is the perfect time to begin aligning with this new mentality and act on it. Mercury is retrograde—so while it's not yet a time of huge action, it is a time to begin expressing to others how you're beginning to feel.
Pisces weekly horoscope
Mercury retrograde has you in deep relationship territory as you try to figure out the boundaries and energy exchanges. And guess what? The Fall Equinox delivers the answers you are looking for, so pay attention to your intuition and the signs around midweek. After processing the incoming info, have the conversation on Sunday, under the new moon. By doing so, you'll be setting this relationship up for a new beginning and great success as the fall progresses.
Cute astrology-themed gifts
Brand
Colour
Price
Refine ☵
Sort By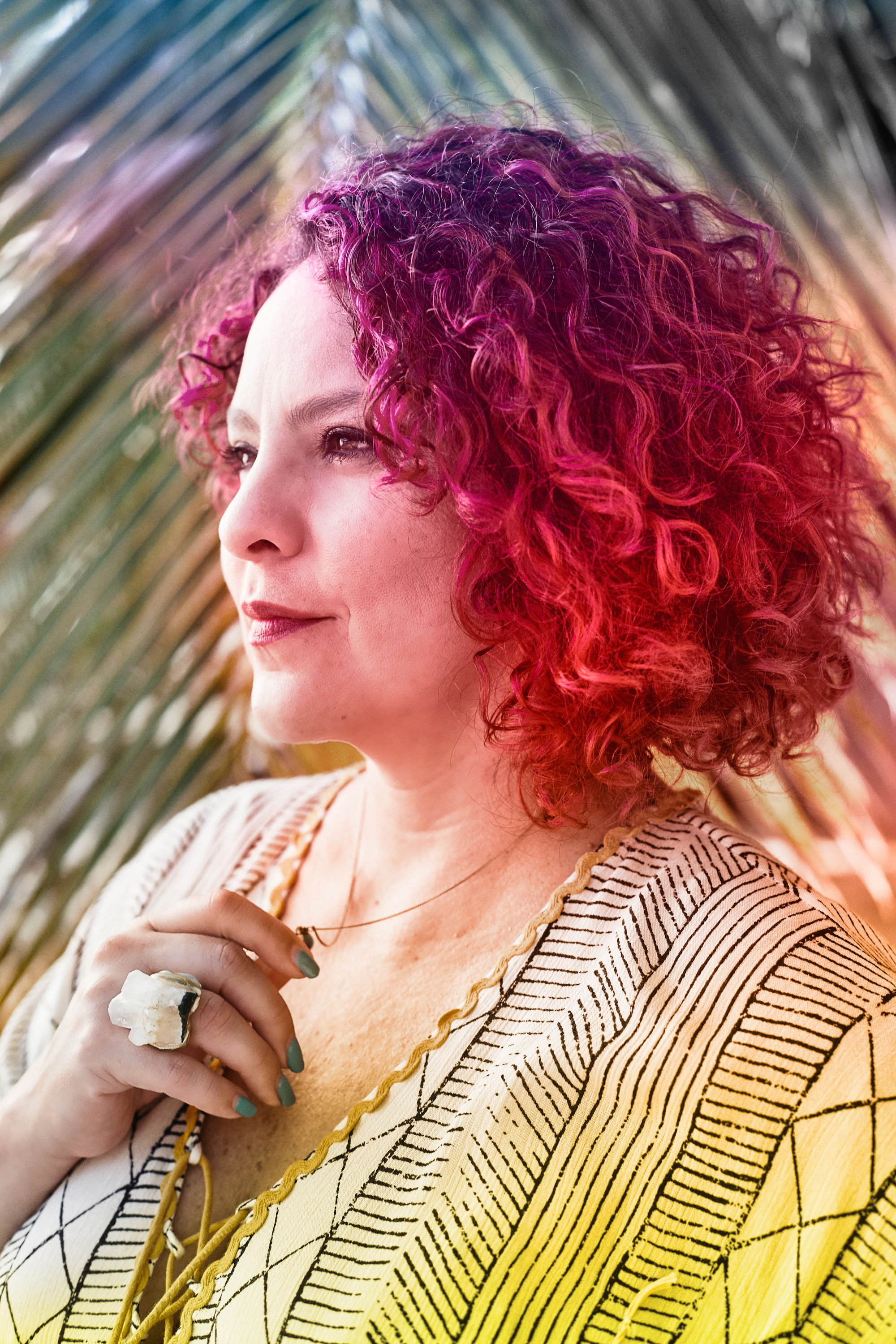 Narayana Montúfar is My Imperfect Life's resident astrologer, responsible for our weekly horoscopes and monthly horoscopes. She's also an artist, writer, and energy healer who finds inspiration in the symbolic language of astrology. An expert in the astrological studies of the Moon, she's the author of Moon Signs: Unlock Your Inner Luminary Power and was featured as one of Medium.com's Authority Magazine 2020's Strong Female Leaders, Destig Magazine's Top Artists to Collect in 2020, and one of Vogue's 13 Astrologers to Follow in 2021.
You can also find her astrological work featured in numerous lifestyle publications like Teen Vogue, Refinery29, InStyle, Brit+Co, Bustle, Pop Sugar, Well + Good, Women's Health, Romper, and more. In her private astrology practice, Narayana's holistic approach seeks to create a positive impact by connecting each one of her clients to the uniqueness of their chart and illuminating their path toward the ultimate state of self-empowerment and self-discovery.