Mercury in retrograde can affect your relationships: here's the number one thing to avoid
It's that time again! Mercury retrograde, 2021 relationships and rekindled romances will be put to the test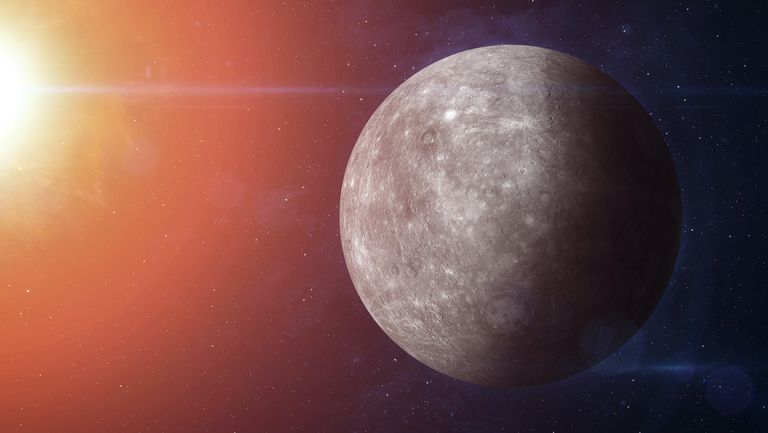 (Image credit: Getty Images)
Mercury in retrograde 2021, this year's final astrological doozy, is here. Yes, it's officially time to sound the alarms and ready your crystals (which you can find on our list of gifts astrology fans love). You're likely to experience emotions in full force during this time, but our cosmic crew is here to help guide you through any possible turbulence.
---
---
For those who might not feel astrologically savvy, we'll get you up to speed. Mercury, the messenger, will be in retrograde from September 27, 2021–October 23, 2021, for the final time of the year. It's occurring in Libra, and it's a time to be wary of relationships, but not just the romantic kind.
Before the actual retrograde, we experienced the Mercury retroshade period, so maybe things haven't been going your way for a while already. Consider it to be an opening act before the main event—a little teaser about what is ahead.
"Pay attention to any breakdowns in communication and look for small nuances of disruptions to your peace and daily life to scratch at the surface of what Mercury may have in store for you as it moves backward," says astrologer Renée Watt.
Mercury, you are certainly relentless.
Mercury retrograde 2021 and your relationships
Want to strike up a convo with the cutie in line for morning coffee? Thinking about inviting your new neighbor to game night? Although starting new relationships—be it platonic or romantic—is exciting, you'll want to be extra aware of communication during the last Mercury retrograde of 2021.
"Since this Mercury retrograde is occurring in Libra, the number one thing to avoid is committing to a new partnership," says astrologer Liz Simmons of The Crone. "Libra rules union: romantic, platonic and professional. Mercury retrograde is not the time to start new commitments or partnerships, as the details could be murky."
Let's say that you throw all astrological advisories out the window and proceed with dating that new fella or starting a side hustle. You certainly can, but tread carefully and be aware of any red flags.
"Expect that it could fall apart by the time Mercury retrogrades finishes or expect significant issues post-retrograde with details coming to light," Liz adds.
Mercury in retrograde and exes
New relationships aren't the only thing to concern yourself with during this time. Liz adds that Mercury in Retrograde could lead to you wanting to get back with an ex, and you might come to regret it. If you find yourself wondering 'why do I keep dreaming about my ex' or 'should I keep my ex as a backup' during this time, the answer is clear: no.
What not to do during Mercury Retrograde 2021
As well as being extra careful with romantic relationships, you'll also want to think twice before starting a new gig.
"If you commit to a new contract, you could very well forget to read the fine print or misconstrue details within," adds Liz.
In order to avoid making things extra bumpy, Montufar suggests being mindful of your behavior and interaction with others.
How to work through Mercury in retrograde 2021
OK, we get it: you weren't expecting to meet that cutie in the coffee shop and that job offer is just too good to pass up. Mercury retrograde doesn't mean you have to avoid all new partnerships, it just means that you should proceed cautiously and be attentive.
"During its retrograde in Libra, Mercury will be meeting with Mars, which could make us feel anger and frustration," says Montufar. "We will need to take deep breaths and bite our tongues during this time, especially between October 5 and October 12."
Above all—whether you feel yourself falling in love or are looking for a new path to follow, one thing's clear during Mercury in retrograde 2021is a time to be mindful. Peruse your collection of the best scented candles, attempt to feel centered by using the best meditation apps and tackle everything with more patience and understanding.
Sure, things are bound to get a little tricky, but we're confident you'll get through this astrological madness with ease! Just be grateful Mercury's next go-around isn't until 2022.
Danielle is a writer for My Imperfect Life, where she particularly enjoys covering lifestyle and entertainment news. She was previously the editor of Time Out New York Kids and a news editor at Elite Daily. When she's not working, you can find her reading a good book and enjoying a cup of coffee. Follow her @dvwrites.