There's one thing you should really avoid during Mercury in retrograde 2021
Yes, it's time for Mercury in retrograde. 2021 would be a lot easier if you avoid this one thing during the astrological event!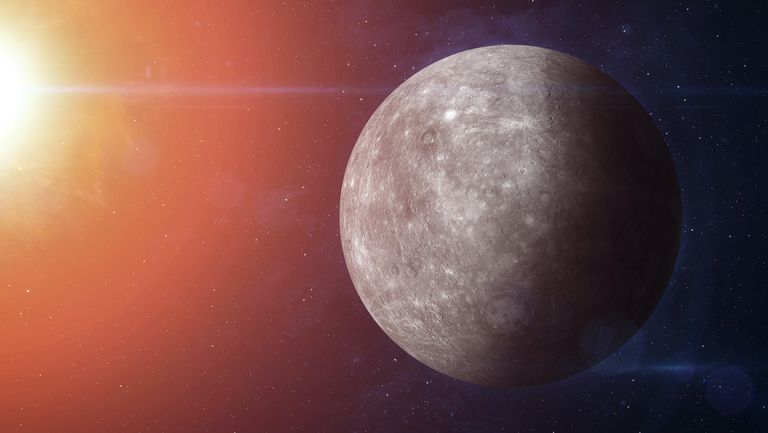 (Image credit: Getty Images)
Sound the alarms and ready your crystals: Mercury in retrograde, 2021's forthcoming astrological event, is quickly approaching. You're likely to experience emotions in full force, but Mercury retrograde in Gemini is actually a time for us to slow down and rethink our lives, particularly one major component. If you're looking for a little romance, experts suggest proceeding with caution during this time.
For those who don't identify as astrologically savvy, we'll get you up to speed. Mercury, the messenger, will be in retrograde from May 29th to June 22nd. This is all set to get underway during Gemini season (and Gemini's ruler is Mercury). Since Gemini is a star sign that is known for its flirty behavior, expect a romantic whirlwind—but it might not be a positive one. 
"As this planet appears to retreat, it may feel like it's all going wrong in your love life, as you bring up issues and arguments from the past," international healer Daisy Foss revealed in a study with Psychic World. "Communication is key and with Mercury, the planet of communication, seemingly backtracking, you have to work extra hard!"
Mercury in retrograde 2021: the #1 thing to avoid
We hate to break the bad news, but astrological experts think dating and rekindling an old flame isn't ideal during Mercury in retrograde, which makes getting back with an ex a no-go for the next few weeks. 
"Due to the intense Gemini energy during these two weeks, it is hard to make rational decisions and easy to misinterpret signals," Foss said. "As a result, it is not advised to start a relationship in retrograde, especially reverting to ex-partners or friends you haven't seen in a while."
How to work through Mercury in retrograde 2021
Okay, we get it: You weren't expecting to meet that adorable person while waiting in line for coffee and you certainly weren't expecting a text or two from your ex. While you cannot predict when a certain someone will send your heart aflutter—crushes aren't privy to astrological peril, after all—you can navigate how you behave during this unusual time. 
You'll have to be patient and mindful that a lot is underway. Resorting to honesty and vulnerability are the best ways to tackle communication obstacles head-on during Mercury in retrograde 2021, especially in terms of relationships. If you're looking for a little extra help, why not try using crystals?
"Through balancing masculine and feminine energies, Amazonite helps you to see both sides of any personal or interpersonal problems which is vital during this time of strained communication," Foss said. 
Above all—whether you feel yourself falling in love or are looking for a new path to follow during the summer, one thing's clear during Mercury in retrograde 2021: it's time to slow down! Peruse your collection of the best scented candles, attempt to feel centered by using the best meditation apps, and tackle everything with more patience and understanding. 
Sure, things are bound to get a little tricky, but we're confident you'll get through this astrological madness with ease! Just be grateful the next go-around isn't until the end of September!