The July New Moon is here and it's about to get super intense—especially for Cancer and Water signs
Here's what the July New Moon means for you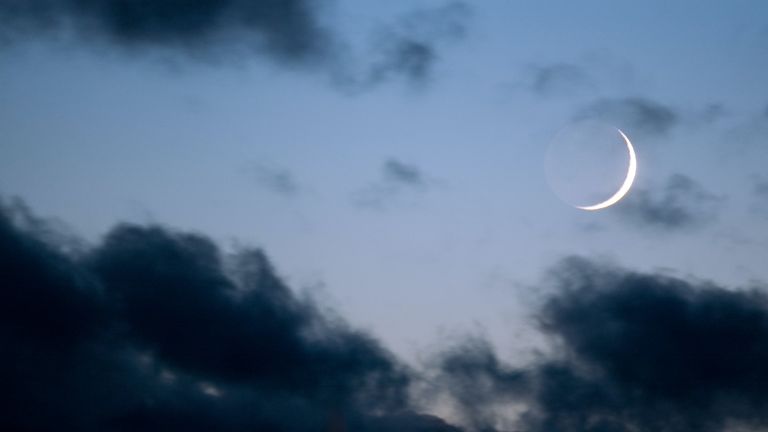 (Image credit: Getty Images)
The July New Moon is here, and it's about to be intense. This month, lunar events are aplenty, but they all mean something slightly different in astrological terms. We'll act as your cosmic guide as you navigate what to expect from this particular celestial phase. (Warning: emotions are likely to run high!) 
When is the New Moon in July 2021?
The moon is making its way between the sun and the earth on July 9th at 9:16 pm EDT, according to our sister site Space.com. It won't be visible, as new moons are only detected during a solar eclipse. We'll have to wait sometime, though. The next solar eclipse isn't expected to take place until December 4, 2021.  
While you might not be able to see the new moon, you'll certainly be able to feel it, according to astrologers.
New Moon July 2021 astrology: what to expect?
Astrologically, things might get a bit bumpy, but there are ways to work through any forthcoming lunar turmoil.
"We can expect to feel more emotional than usual," says astrologer Renée Watt. "A sense of nostalgia will hang in the air, and with a lot of complicated and tense energy manifesting in the cosmos during this time, we may find ourselves wishing for simpler days."
Give yourself permission to acknowledge whatever you're feeling, but don't jump the gun and respond negatively, even if you're not feeling your best. 
"It's OK to be triggered and allow yourself to feel. It's how you react once you recognize what's happening that matters most," adds astrologer Stephanie Powell. 
New moon in Cancer—what does that mean? 
Sensitivities are likely to come to the forefront, according to both Renée Watt and Stephanie Powell. A few planetary rotations will also cause certain energies to emerge. 
"The moon in Cancer will be sitting opposite power planet, Pluto, in the sky," according to Powell. "When the moon opposes Pluto, the planet of death, rebirth, and transformation, it's hard to hide from our shadow side."
She continues: "This isn't all bad, though. The new moon will also be harmonizing with Neptune in Pisces. Neptune can bring a healing and spiritual force when we tap into its energy correctly. In order to heal wounds and experience growth on our path, we must face our shadow side."
What star signs will be most affected by the July new moon?
Cancer and Water signs—listen up. 
"Cancer signs will have the most auspicious connection to this new moon, as it is taking place in their sign," Watt says. "If you are a Cancer, use this time to set intentions on what you'd like to accomplish over the next year. Water signs will also feel this moon acutely."
Conversely, fire signs will not be as tapped into this new moon, and it's expected that they will feel an emotional toll weighing down on them.
Best advice for this July new moon?
"If you've been feeling closed off lately, now would be a good time to open up a bit and let someone else take care of and comfort you," Watt suggests. "Be super gentle with yourself and engage in some sort of self-care activity."
New Moon rituals: How do I prepare for this new moon?
If you're looking for some New Moon rituals, it's all about that self-care days, baby. Take the time to enjoy it! 
Powell suggests taking a long bath, journaling near a body of water, or doing a new moon tarot spread.
"Even taking a shower and as you lather yourself in soap and the water begins to wash the soap off, imagine a fresh start and what no longer serves you as going down the drain," she says.
Astrologer Narayana Montufar believes if we act accordingly now, we can reap the benefits later.
"If we set intentions for this new moon, we can expect to see them bear fruit once the Cancer full moon arrives in six months," she said. 
"There are many intention setting rituals but I would suggest the Bay Leaf ritual," says Esther McCann, law of attraction coach and spiritual mentor. "Write your intentions on bay leaves, hold them and visualize receiving and experiencing your desires, really focus on and connect to your feelings. Then safely burn the leaves under the new moon, releasing them to the Universe."
Danielle is a news writer for woman&home and My Imperfect Life. When she's not working, you can find her experimenting with new recipes or sitting on the couch with a good book and a cup of coffee.