Comedian goes viral with hilarious impression of Bridgerton's sex scenes
This comedian has nailed his impression of Bridgerton characters during sex scenes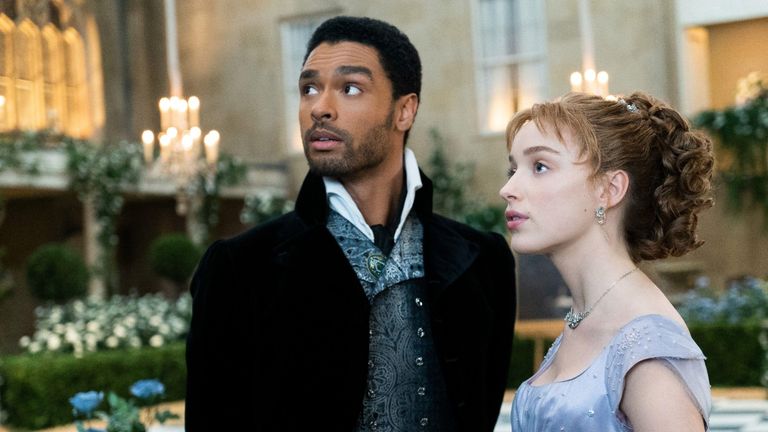 (Image credit: photo: Liam Daniel / ©Netflix / Courtesy Everett Collection via Alamy)
Bridgerton's sex scenes have been given a new lease of life thanks to a comedian who has tickled fans with his hilarious impressions of the Bridgerton cast.
Kieran Hodgson, from Yorkshire, who went viral with a 30-second spoof of The Crown, is back to put his comedy genius to good use with the popular Netflix regency drama Bridgerton.
The video, uploaded to Twitter, portrays characters such as Daphne Bridgerton (Phoebe Dynevor) as she searches for a husband.
And if you're looking for a January pick me up this is a worthy contender.
In the 2 minutes and 19 seconds clip, Kieran plays the part of a 'sad and confused' Daphne and pokes fun at her and The Duke of Hastings's (played by Regé-Jean Page) many sex scenes in different locations.
Fans applauded Kieran's impressions, saying they were 'spot on'. One fan wrote: "Brilliant. I love how Hastings went from a brooding Darcy type character to complete sex fiend within one episode."
Another fan put: "Ha, howling again! 10/10 for improvised outfits too, especially the safety pin necklace and scribbled-on sideburns."
A little treat for fans of #Bridgerton Bad TV Impressions: Bridgerton#comedy #impressions #bridgertonnetflix pic.twitter.com/Hh5hx8HZTRJanuary 8, 2021
See more
Meanwhile, even people who haven't a clue what the show is are finding his impressions funny. One added: "I haven't the faintest idea what Bridgerton is but this is hilarious nonetheless."
Another fan was please he did watch it: "Nearly didn't watch this bc I don't want anyone dissing Bridgerton but made me cackle like a banshee .. brilliant, well done!"
And someone else joked: "You saved me from watching all the episodes. Great synopsis."
Whether you've binged watched the first series or still have it on your list of favourites to watch, give this comedian a few minutes of your time to appreciate the lighter side of the period drama.