Horoscopes reveal the ColourPop Astrology Collection is a must for your makeup bag
Your new beauty routine is written in the stars, thanks to the ColourPop Astrology Collection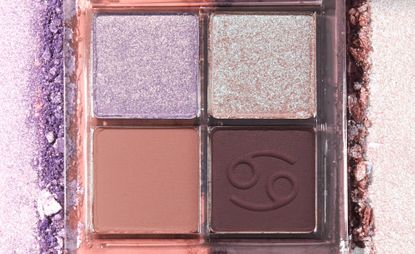 (Image credit: ColourPop)
Add a cosmic spin to your beauty routine with the ColourPop Astrology Collection. Those 2022 horoscope predictions indicate we're in for major change this year—and the same goes for your makeup bag.
If you're in search of the best eye shadow palettes or want to snag a new lip gloss, the zodiac-inspired goodies feature shimmery neutrals, light pinks and sparkly reds.
The offerings channel the best traits of each star sign: think blue eyeshadows for Pisces, our emotional water sign, and warm hues in the Leo lip and eye set, which is perfect for the bold fire sign.
Whatever your birth chart indicates, this collection has you covered. Don't be afraid to mix and match, though—if you see something you like with a sign you square, conjunct and so forth, give it a whirl. The professionals assure that astrology compatibility allows any zodiac combination to work.
Ready to start shopping?
---
---
Shop the ColourPop Astrology Collection:
Check out some of our favorite selections from the ColourPop Astrology Collection (opens in new tab)and stock up your vanity accordingly. Truthfully, we'll need one of everything.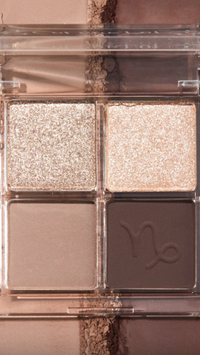 (opens in new tab)
ColourPop Head Capricorn in Charge Shadow Palette ($9 (opens in new tab))
A cool-toned palette with "Hustle Hard," a metallic silver with a gold sheen, "Play Hard," a metallic gold champagne, "Ambition," a matte cool taupe and "Independent," a matte espresso.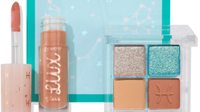 (opens in new tab)
ColourPop, Sweet as Pisces Eye & Lip Set ($17, $15 (opens in new tab))
A dreamy combo for the equally dreamy Pisces! A soft-peach lipgloss perfectly complements the four eyeshadow shades: "Healing Water," a metallic lavender with a golden teal duo-chrome effect, "Almost Psychic," a metallic bright teal with a gold duo-chrome sheen, "Empath Much," a matte pale nude, and "Dreamer," a matte peachy nude.
If you or a loved one is in tune with the celestial happenings, you'll want to check out other gifts astrology fans love!