Olaplex No.8 review: everything you need to know about this miracle mask
Olaplex No.8 promises to transform dull hair in just 10 minutes—so our expert beauty contributor put it to the test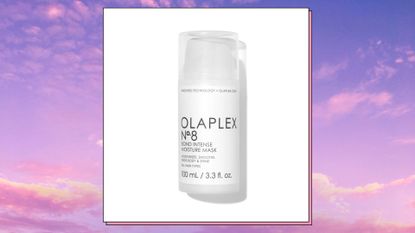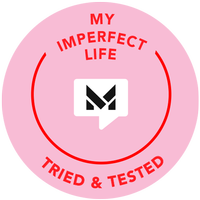 (Image credit: Future)
Olaplex No. 8 is one of the best Olaplex products to invest in if you want healthy and shiny locks. From the iconic Olaplex No.3 Hair Protector to a selection of shampoos and conditioners, this conditioning mask joins the ranks of genius products that claim to repair damaged hair. A hair mask should be quick and easy to apply with a thick consistency to coat all of the hair. The best ones should leave hair healthy, soft and shiny. This mask is specifically designed to transform dull, lifeless hair in just 10 minutes, the perfect addition to your existing hair care routine if you want to inject some life and energy to your locks.
Despite these bold claims, the crucial question remains: can this conditioning treatment really live up to the hype? To save you the experimentation, our contributing beauty expert has taken the testing into her own hands to find out if the Olaplex No.8 really does deliver on its promises and figure out the key details you need to know if you're considering this product.
Our Olaplex No.8 review by an expert beauty editor
Pros
Lightweight and easy to apply
Visible results
Cons
---
Its full name is Olaplex No.8 Bond Intense Moisture Mask—but goes by Olaplex No.8 for short—and it is a highly concentrated repair mask. Just one push on the airless pump will dispense the right amount of product to add shine and body as well as throwing copious amounts of moisture at frazzled, damaged hair when the cuticle is open.
A cursory scan of the ingredients list reveals nourishing ingredients you're more than likely to find from the best moisturizer for dry skin. There is hyaluronic acid, a moisture-attracting molecule that holds 1,000 times its weight in water; ceramides for locking in that hydration; and oils including avocado and rice bran oils.
And of course, there is a generous helping of that famous (if unpronounceable) bis-aminopropyl diglycol dimaleate molecule.
What's bis-aminopropyl diglycol dimaleate?
If you're not familiar with this tongue-twister ingredient, Olaplex love including this molecule in their products so it's worth getting up to date with what it actually does. It's designed to repair broken bonds in damaged hair, which are often a result of over-styling or bleaching and are the reason for dull or weak locks.
Newly repaired bonds strengthen your strands and prevent further breakage, alongside locking in shine. Partly thanks to this miracle ingredient, the Olaplex No 8 mask boasts some impressive stats: independent clinical trials reveal strands have two times more shine, four times more hydration, and six times more smoothness after just one 10 minute session. Add it to your routine to save yourself the immense effort of the 'rice water for hair' trend and still guarantee shinier styles.
How to apply Olaplex No 8
To achieve the optimum results from this conditioning mask, you should follow the pack instructions.
Step 1: Work out how much product is needed. Start with 2 pumps for shoulder-length hair; use less or more depending on length.
Step 2: Apply Olaplex No 8 to freshly-shampooed, damp hair from the mid-lengths to the ends.
Step 3: Work the product through with fingers and leave on for 10 minutes.
Step 4: Rinse fully.
If your hair is seriously compromised, Jenni Mennella, senior director of global education at Olaplex, recommends a three-step application combining the brand's No 0 Intensive Bond Building Treatment and No 3 Hair Perfector for deeper repair, followed by Olaplex No 8.
Olaplex No 8: a beauty editor's honest review
It's no secret that Olaplex is the church I worship at when it comes to colored hair that is healthy and still manages to be full of bounce and shine.
Seven years ago, after a hair color disaster, my new stylist covertly passed me an unmarked white tub while point blank refusing to color my hair until I had used what was inside. It was Olaplex No 3. It hadn't launched in the UK yet but a Google search convinced me that I'd been handed fairy dust—or, at the very least, a passport out of my current hair crisis (think frazzled, broken, over-bleached ends that not even the best microfiber hair towels could save).
Long story short, I used it three times a week without fail and within three months the softness and elasticity returned. So I've been convinced of the genuine science behind Olaplex for some time now.
Olaplex No 8 Bond Intense Moisture Mask has the same impressive credentials and has fast become a fan favorite. It's great to replenish hair after swimming or sunbathing once you've taken it out of those cute braided hairstyles to find that you're left with dry strands. Even on fine hair like mine, I never felt like my hair was slick and weighed down with product. It just got to work without any fuss—which is exactly what I demand of my beauty arsenal.
It's the perfect booster product and I like to rotate it with No 3, a repair treatment with a higher percentage of bis-aminopropyl diglycol dimaleate, so I get the best of both worlds: happy bonds and that light-reflecting sheen you normally have to sacrifice if you want bleached blonde hair.
Does No 8 warrant hype? It's a resounding yes from me.
---
What's so great about Olaplex?
We've got to grips with using the best shampoo bars for everyday maintenance but when it's time to bring in the heavy hitters, Olaplex steps up to the plate. For the uninitiated, Olaplex rose to fame almost overnight thanks to two in-salon treatments—perfect for those who frequently bleach or dye their hair.
Given the popularity of the product in professional salons, they started a range for people to use at home without having to make an appointment every time they wanted to heal their hair. Alongside the Olaplex No 8, there are a whole range of products which work separately but can be combined together in a treatment plan, so if you want to repair damaged hair at home then it's the perfect place to start. All are powered by the same hero ingredient as the salon treatments—the bis-aminopropyl diglycol dimaleate molecule—albeit at lower percentages. We have also rated some other Olaplex products including an Olaplex No 3 review so you can properly research the best product for your hair.
If there is one thing you take away from reading this, make it this: the best thing about this miracle product that sets it apart from the competition is that it doesn't just paper over the cracks by visually making the hair look smooth. Whilst, the visual improvement is a welcome effect, Olaplex actually improves the hair's structure—a claim most haircare brands simply couldn't back up.
Fiona Embleton is a multi-award-winning beauty editor who has tested over 10,000 products in her 10 years + of writing and shooting beauty stories. For the past four years, she was the Senior Beauty Editor at Marie Claire, having previously worked in the role of Beauty Editor at both Stylist and Cosmopolitan. She has recently gone freelance and alongside My Imperfect Life, she has written for titles including ELLE UK, ELLE Canada, Buro 247, Harper's Bazaar Arabia, Vogue Scandinavia, and ES Magazine. Beauty journalism allowed her to marry up her first-class degree in English Literature and Language (she's a stickler for grammar and a self-confessed ingredients geek) with a passion for make-up and skincare, photography, and catwalk trends. She loves jumping on the latest internet-breaking beauty news, dissecting the best red carpet looks, and having the crème de la crème of dermatologists, make-up artists, and hairstylists on speed dial so she can tap them for the best advice. She's a discerning beauty shopper and knows it can be confusing trying to navigate what's hype and what really works. So if she really likes something, you can trust that she has reached that opinion by vetting it against everything else she's ever tried. Her career highs? Interviewing Cate Blanchett and winning a Jasmine Award for the deeply personal feature Cancer Stole My Mother's Scent.