Olaplex No 3 review: what is it, how to use and does it give you results?
Our Olaplex No 3 review reveals whether this Hair Perfector that claims to strengthen hair from the inside out actually works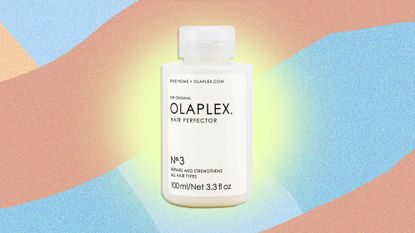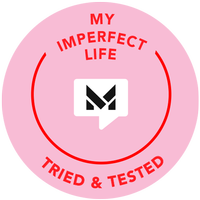 (Image credit: Olaplex)
My Imperfect Life Verdict
This miracle product ACTUALLY does what it says on the tin. It resurrected bleached hair, restoring body, shine and touchable softness to each strand.
Reasons to buy
+

Proven technology and results

+

You can dial up your hair color as dramatically as you want without damage

+

Helps prevents hair breakage so your strands will grow longer faster

+

A must-have if you regularly bleach your hair

+

Simple to use

+

Time effective as it only takes 20 minutes

+

Non-toxic and free from sulphates and parabens
Reasons to avoid
-

$28 is pricey for a haircare product
There are dozens of hair serums, masks, and conditioners that promise to repair your hair. But so many stop short of actually doing so, glossing over the damage (literally) with shiny oils instead. But the Olaplex No 3 Hair Perfector claims to be different. Firstly, it's a treatment, not a mask, despite its creamy formula. Secondly, it's powered by the most ground-breaking hair tech since shampoo was invented. Hype aside we tried it and gave Olaplex No3 a glowing 5 stars. Here's why…
Chances are if you've ever bleached your hair you'll have experienced that initial rush of pleasure at your new hue, followed by a sharp intake of breath as you notice how frazzled the ends are. Olaplex, however, claims to work like nothing else on the market by allowing you to color your hair without damaging strands irreparably. This all comes down to its patented molecule called bis-aminopropyl diglycol dimaleate, which was created by independent scientists (not a big beauty conglomerate like L'Oreal or P&G) and works from inside hair strands.
As its moniker implies, Olaplex No 3 is the third step in the Olaplex process. It's an at-home intensive hair repairing treatment that contains this superpower of a molecule to help prevent damage and rebuild the hair's broken bonds as a result of coloring.
Olaplex No 3: The Need to Know
Targets: Broken disulphide bonds in your hair
USP: Contains the first-of-its kind molecule (bis-aminopropyl diglycol dimaleate) to rebuild the hair's broken bonds as a result of bleaching and coloring.
The Science Behind Olaplex No 3
Much of the buzz around Olaplex centers on its ability to fend off damage from the chemicals in your hair dye—a complete first when the brand was founded in 2014.
What's going on behind the scenes is this. Hair is made up of keratin fibers, which are held together by bonds—the most important of these are called disulphide bonds. Any time you change your hair color, you alter and potentially damage these bonds by causing them to split in two, turning them into single sulfur-hydrogen bonds. Still with us? This is especially true when you go lighter than your natural color as bleach breaks your hair's bonds, causing the cuticle to swell in order for the dye to seep in and do its job. When this happens, the oxygen molecules in peroxide attach themselves to these vulnerable sulfur-hydrogen bonds, depleting the hair of protein so it becomes brittle and snaps off.
The first two steps in the Olaplex process start in the salon. Olaplex No 1 Bond Multiplier is mixed in with your color and contains molecules - bis-aminopropyl diglycol dimaleate, carbon, oxygen, nitrogen, and sulfur—that step in fast to prevent the sulfur-hydrogen bonds from reacting with the oxygen in peroxide. They 'glue' together any cracks in the hair strand and create a new bond that is actually stronger than the original disulfide one. Once the color is rinsed out, Olaplex No 2 Bond Perfector is left on for 20 minutes, allowing all that goodness to further bind with your hair to prevent any chemicals in the dye from doing their worst. Olaplex No 3, which also contains the bis-aminopropyl diglycol dimaleate molecule, albeit at a lower concentration than No 1 & No 2, is then used at home to keep the bonds strong and bolster the quality of your hair.
Sustainable packaging
The first thing you'll notice about Olaplex is the no-frills packaging—and Olaplex No 3 is no exception to this rule. In order to reduce its carbon footprint, any secondary packaging such as cardboard boxes is extremely limited. The bottles are recyclable and are also free of pumps, which are classed as 'composite items' meaning they include more than one material, and therefore end up in landfills.
All Olaplex formulas are also free from over 50 toxic ingredients, including sulfates (SLS and SLES), parabens, phthalates, mineral oil, formaldehyde, oxybenzone, and triclosan, and contains less than one percent of synthetic fragrances.
---
---
How much does it cost?
The recommended RRP for Olapex No 3 is $28/£26, although it's often included in Black Friday bundles for less. It's pricier than your average hair treatment but on the plus side, you're paying for a science-driven product, and the stronger your hair, the fewer split ends and the less money you'll have to fork out for regular trims.
How to apply Olaplex No 3
Think of Olaplex No.3 as a mini treatment done in the comfort of your own bathroom. How often you use it depends on the severity of your hair damage. Normally you can apply No 3 once a week for 20 minutes, but for moderate to severely damaged hair you might want to consider stepping this up to two to three times weekly. You can also use Olaplex No 3 if you haven't experienced the in-salon treatment—it won't replace it, but it will still help to improve the health of your strands.
Who should buy Olaplex No 3?
Olaplex No 3 is a no-brainer for anyone who colors their hair, as it targets and strengthens weak bonds with almost drone-like precision. But the real beauty of Olaplex No 3 is that you can use it even if you don't bleach your hair - perhaps you just heat-style a lot or have chemical straightening treatments. Anything that changes the structure of your hair—even curling tongs or blow dryers—can dry out and damage strands so you'll see a noticeable difference with Olaplex.
Olaplex No 3 Hair Perfector: the honest verdict
Does Olaplex No 3 work? The science and rave reviews from hairdressers certainly says so. From personal experience, I was one of the first beauty editors to try No 3 before it officially launched in the UK.
After a color disaster at another salon, which left my hair straw-like and what I thought was beyond repair, I was given No 3 in an unmarked bottle and told to use it three times a week for three months. It was the ultimate blind test but I've never looked back. It literally resurrected my bleached hair, restoring body, shine, and touchable softness to each strand. Still to this day I have Olaplex mixed into my color without fail, followed by a weekly top-up of the Olaplex No 3 Hair Perfector.
Many hair treatments are simply beefed-up conditioners that superficially coat strands in emollients but Olaplex No 3 contains a scientifically proven molecule to actually repair hair from the inside out.
Fiona Embleton is a multi-award-winning beauty editor who has tested over 10,000 products in her 10 years + of writing and shooting beauty stories. For the past four years, she was the Senior Beauty Editor at Marie Claire, having previously worked in the role of Beauty Editor at both Stylist and Cosmopolitan. She has recently gone freelance and alongside My Imperfect Life, she has written for titles including ELLE UK, ELLE Canada, Buro 247, Harper's Bazaar Arabia, Vogue Scandinavia, and ES Magazine. Beauty journalism allowed her to marry up her first-class degree in English Literature and Language (she's a stickler for grammar and a self-confessed ingredients geek) with a passion for make-up and skincare, photography, and catwalk trends. She loves jumping on the latest internet-breaking beauty news, dissecting the best red carpet looks, and having the crème de la crème of dermatologists, make-up artists, and hairstylists on speed dial so she can tap them for the best advice. She's a discerning beauty shopper and knows it can be confusing trying to navigate what's hype and what really works. So if she really likes something, you can trust that she has reached that opinion by vetting it against everything else she's ever tried. Her career highs? Interviewing Cate Blanchett and winning a Jasmine Award for the deeply personal feature Cancer Stole My Mother's Scent.