Is Pete Davidson married? Everything to know about the 'false' report and Bodega Cats Presents
Davidson's attorney has confirmed that a press release stating the comedian is married is "completely false"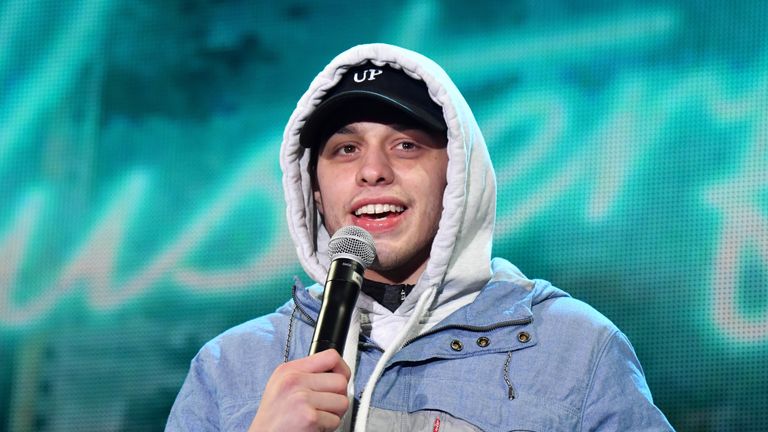 (Image credit: Jeff Kravitz via Getty Images)
In a rather unusual turn of events, on Tuesday morning a press release was published revealing that Pete Davidson is married. When did this happen, we hear you ask? Well, it didn't: lawyers for the comedian have confirmed the news is "completely false".
The release, published to PR Newswire, announced new production company Bodega Cats Presents LLC and said the business was co-founded by Pete and "Michelle Davidson" – and said that the two were married. It has since been taken down (unsurprisingly).
"The press release being circulated this morning about Pete Davidson is completely false. Not a word of it is true," a statement issued to Insider by his attorney reads. "Mr. Davidson has no idea who this person is. We are investigating and considering all legal and equitable remedies."
Is Pete Davidson dating anyone right now?
Davidson was previously engaged to singer Ariana Grande back in 2018, but the pair called time on their relationship some five months later.
He later dated model Kaia Gerber, who is Cindy Crawford's daughter, for a few months towards the end of 2019, and has also been linked to Kate Beckinsale.
What is Bodega Cats Presents?
The aforementioned Bodega Cats Presents LLC was described as a new production company co-founded by Davidson, who they claimed was one of two CEOs. The release even went as far as to contain apparent statements from the "co-CEOs". The Bodega Cats Presents website has also been taken down.
Who is Michelle Mootreddy?
The other co-founder listed is Michelle Mootreddy, named as "Michelle Davidson" in the now discredited press release. The pair were described as being "childhood friends" before they got married. (To reiterate: the two are not actually married.) Buzzfeed reports that Mootreddy's Instagram account is now private.
Wild. Just wild.
Something tells us this incident could end up inspiring a Saturday Night Live sketch in years to come...