What's the deal with Taylor Swift's Twitter beef with Ginny & Georgia?
This is why "RESPECT TAYLOR SWIFT" is trending on social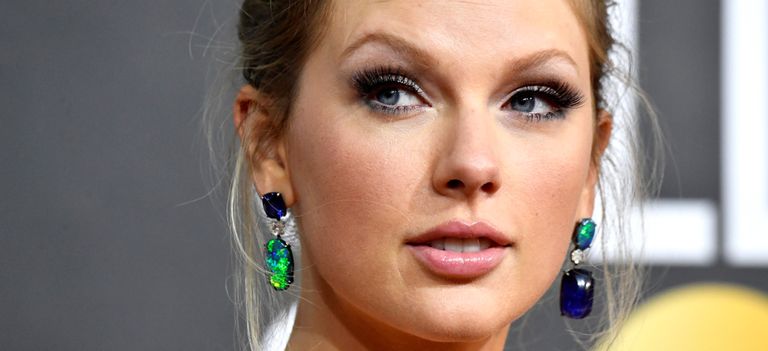 (Image credit: Frazer Harrison/Getty)
You may have seen fans posting it ad nauseum on Twitter today: "RESPECT TAYLOR SWIFT." Okay, yes, always, but why exactly today? Well, it's because the music superstar has found herself in the middle of a feud with a surprising source: Netflix's latest feel-good series Ginny & Georgia.

From everything we've heard about the new Netflix series, Ginny & Georgia is a sweet dramedy about a sassy 30-year-old mother and her teenage daughter growing up in a small, fictional New England town. Total Gilmore Girls vibes, right? So what possibly could the quaint-sounding show do to tick off one Ms. T Swift?

In one episode of the show, which dropped on Netflix last week, teenager Ginny makes a joke at the singer's expense to her mother Georgia, saying: "What do you care? You go through men faster than Taylor Swift." Needless to say, Swift's army of fans did not take the joke well, with many hopping on social media to voice their displeasure at what they felt was a degrading, deeply misogynistic dig at the singer.
One fan posted on Twitter: "I was really enjoying Ginny & Georgia until they had to add the really inappropriate Taylor Swift jab from a character that is supposed to be a feminist. #ginnyandgeorgia." Others agreed: "isnt it ironic how ginny and georgia is a show that supposedly promotes feminism yet still makes outdated slutshaming jokes?? RESPECT TAYLOR SWIFT."
Another Taylor fan wrote: "A Netflix series, called 'Ginny & Georgia,' made an extremely unnecessary and misogynistic joke involving Taylor. It is for situations like this that Taylor wrote 'The Man' guiding exactly how our society is so macho. RESPECT TAYLOR SWIFT❤️"

The widespread trending of the "RESPECT TAYLOR SWIFT" tag caught the attention of the singer herself, who took to her own social media channels to respond to the show and its parent company.

The 10-time Grammy Award winner tweeted: "Hey Ginny & Georgia, 2010 called and it wants its lazy, deeply sexist joke back. How about we stop degrading hard working women by defining this horse shit as FuNnY."
Swift also expressed her disappointment with Netflix, especially as the streaming platform released her Miss Americana documentary film only last year. She wrote: "Also, @netflix after Miss Americana this outfit doesn't look cute on you ❤️ Happy Women's History Month I guess."

It's not the first Netflix show of late to take cheap shots at the talented singer-songwriter. Degrassi: Next Class also included a similarly rude joke about Swift in a recent episode, with one character quipping: "Taylor Swift made an entire career off of her exes." (According to social media reports, Swift has had Miss Americana as well as her Reputation Stadium Tour concert film removed from the streaming giant in response to the derogatory jokes.)

As Taylor Swift has been, well, Taylor Swift for the past 15 years since her debut album dropped in 2006, her relationships throughout that period have been heavily publicized. The singer has been famously linked to Harry Styles, Jake Gyllenhaal, John Mayer, and Tom Hiddleston and, most recently, she's been in a long-term relationship with upcoming Conversations with Friends cast member Joe Alwyn.

Swift has also been known to delve into her own life and her relationships as inspiration for her songwriting—she is, after all, the breakup song queen—which has drawn criticism from those who find the practice manipulative and insensitive. However, the Love Story singer has pushed back against those critiques in the past, rightly saying that her male contemporaries like Ed Sheeran and Bruno Mars aren't admonished for writing love songs.

So Ginny & Georgia, just let T Swift live, would ya?!