The UK's first Caribbean meal prep delivery service is here
Recreating your favourite West Indian dish at home just got a whole lot easier...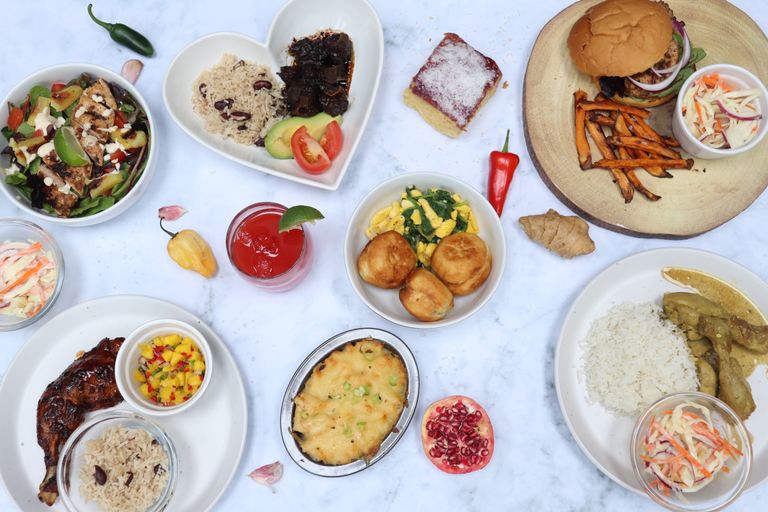 (Image credit: One Box Meals)
Meal prep services are a life saver for a lot of us. They're easy, simple to use (even for those of us who find the kitchen to be intimidating territory) and save us a lot of time and energy without compromising on the quality of our food.
However, it can be hard to find a range of different cultural cuisines when signing up to these recipe boxes. That's why we were ecstatic to hear that the UK's first Caribbean meal prep service has launched.
That's right, you can now recreate some of the most popular authentic Caribbean dishes at home with One Box, a new meal kit service providing not only precise ingredients but helpful recipe cards with step-by-step instructions making it (almost) impossible to mess up.
A black-owned, family run business, One Box was founded by sisters Dionne, Candice and Carleen who birthed the concept during lockdown as a side hustle after noticing a lack of Caribbean meal prep options. "We come from a background of professional cooks and bakers and we all share a passion for cooking and eating good food," say the sisters.
"During lockdown we identified a gap in the market for a Caribbean subscription meal-kit. Candice had just returned from maternity leave and was furloughed from her position as a make up artist, Dionne has a full-time role as HR Manager for an accountancy company but is currently on maternity leave and Carleen works as sales assistant for a large mobile phone company. Growing up in our culture, we were innately able to 'just cook' so we wanted to share an easier way for others to create the Caribbean dishes they love but feel they are unable to cook themselves."
One Box offers meal kits for up to four people, with prices starting at £55 for a box for two including two meals each, £65 for a box with two meals each for three people and £75 for a box with two meals each for four. As for the food, recipes include everything from jerk chicken with rice and peas, to curry goat, ackee and salt fish and chickpea curry.
"It is traditionally known that when cooking classic West Indian dishes such as curry goat, oxtail and jerk chicken, the meats are marinated overnight to unleash mouth-watering flavours. With One Box, you can achieve the same flavours by seasoning the pot with our pre-portioned season mix, allowing our subscribers to cook tasty authentic Caribbean dishes all by themselves."
Mmm, we can taste it already...
One Box is currently offering 20% off your first order and free UK shipping, using discount code OneBox20 so get your orders in now. We certainly will!
Sagal is a journalist, specialising in lifestyle, pop culture, fashion and beauty. She has written for a number of publications including Vogue, Glamour, Stylist, Evening Standard, Bustle, You Magazine, Dazed and Wonderland to name a few.